There is a contradiction at the heart of the HEAT series, and in particular A LOVE TO KILL FOR. Sex, violence, wry humour, conspiracy and intrigue – and love. The whole theme – the whole point – of Heat is that Liam Murdoch, the quintessential male archetype, is fighting against love to preserve his most valued possession. His independence.
Liam Murdoch is your mother's worst nightmare. He has a degree in calculating the odds, and a major in lock picking, from the University of the Mean Streets of LA. He owes nothing to anybody, and when he sees something – or somebody – he wants, he plays the odds and takes it – or her. He is unattached and likes it that way. His one passion is his freedom and playing the odds in life. In his book, all women are bad news, and the one thing he does not need, is love. He is the hunter, the predator. Love is a weakness, and he is anything but weak.
And then he meets Catherine Howard, the ultimate, archetypal woman, embodying every contradiction under the sun. She is cold as ice, calculating and ruthless, yet at the same time she is hot and passionate. In his words, she is vulnerable and lethal. She is honest and sincere, and yet everything that surrounds her is a web of lies built upon lies.
This juxtaposition of opposites, of total male and total female, is irresistible, and he is drawn deep into her dark search. A search for a stolen object, in a sleek black box, that nobody is prepared to name. Soon he realizes that everybody is searching for this same mysterious, unnamed chimera. Mary-Jane Carter, the beautiful southern belle who vanished without a trace, taking the box with her, Rupert Medici who wants Mary Jane – the love of his life – back in his arms, Serafino del Roble, the suave Spanish priest, emissary of the Opus Dei and the Vatican, and the smiling, lethal assassin, Rinpoche. Each and every one of them prepared to go to any lengths, and pay Murdoch any sum of money, to get hold of the box. Or rather what it contains – a mystery as powerful and as lethal as love itself.
Murdoch's search takes him to a Spain that is disintegrating. With the Basques and the Catalans seceding, and Andalusia demanding independence having found oil in Almeria, civil war is inevitable in the south. Like a shadowy reflection of his own inner fight against the chains of love, in this dark, isolated world, torn between anarchy and martial law, Murdoch finds a lot more than he bargains for.
He finds a strange and dangerous cult, the brotherhood of the Goat, whose members reach high up into the corridors of European and world power. He finds the mysterious Sinéad Tiernan who reveals to him the fantastical origin of the box – and its contents – and he finds Maria. And the last thing on Earth that he wanted to find – that cruel mistress, love.
With the Andalusian army hunting him, the deadly Brotherhood hot on his heels, and Catherine Howard offering herself to him unconditionally, Murdoch must make the most difficult choice of his life. The contents of the box can give him unlimited power and wealth, and the most beautiful, sexually irresistible woman he has ever met –but at what price?
The paradox – the apparent contradiction of the theme resolves itself when the contents of the box I revealed. And Murdoch tries to make his impossible choice – freedom and power, or love?
HEAT #1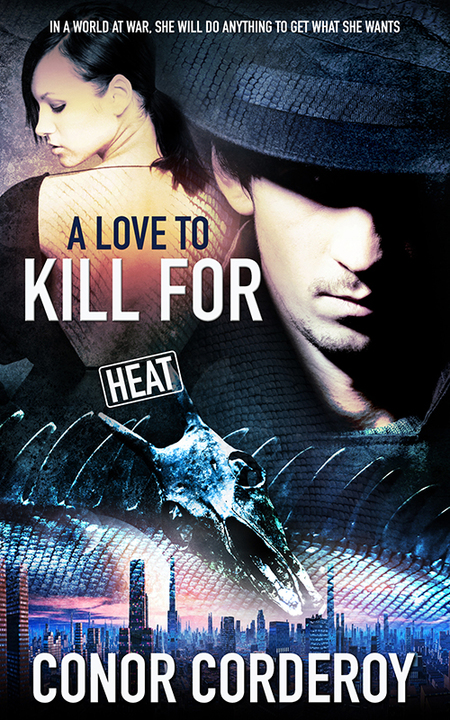 For Murdoch, women are bad news. Trying to stay alive in war-torn Andalusia, tracking a vanishing femme fatal, hunted by The Brotherhood, the last thing he needs is love…
In Liam Murdoch's world there is no room for love, only the thrill of the game and the fast buck. So when a fascinating client persuades him to be the bagman in a blackmail payoff and he winds up with a bag full of fifty grand in cash and a box whose contents are worth more than that, Murdoch smells the chance to make a stash.
As Europe slides into bloody chaos, Murdoch must travel to war-torn Andalusia in search of the elusive Mary-Jane Carter and the even more mysterious Sinead Tiernan. He must get the answers only they can provide about the box and the sinister Brotherhood of the Goat, who are hunting for it. But once there, what Liam finds is the last thing he needs—love—and his world turns upside down. Instead of chasing cash, he's fighting to save the life of the woman he loves.
Suddenly nothing and nobody is what they seem to be, and Liam finds himself fighting not only a mysterious enemy he cannot understand, but also his own turbulent feelings. He must battle to save a priceless treasure for humanity and the woman he's learned to love from a fate far worse than death.
Reader Advisory: This book contains
scenes involving explicit violence.
Thriller | Romance Suspense [Totally Bound Publishing, On Sale: August 30, 2016, e-Book, ISBN: 9781786510730 / eISBN: 9781786510730]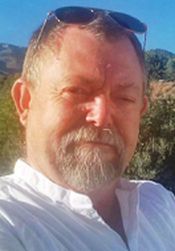 Conor Corderoy was born in England in 1957. He spent his childhood on Formentera, the smallest of the Balearic Islands among intellectuals, artists and writers. He had no formal schooling, though he had a governess for four years who became an alcoholic and disappeared when he was twelve. He spent his teens in Cordoba, southern Spain, where he got his first job aged sixteen, breaking in wild horses. He has since done more jobs than he can remember, including free-lance writing, law, hypnotherapy and psychotherapy. He now divides his time between England and Spain. He is an Incorporated Linguists, a barrister, a psychologist and a Master Practitioner of NLP. He is the author of Dark Rain, described by James Lovelock as 'compulsive and believable,' the Eden Cypher and Albion Rising.