Y'all, I'm a sucker for an accent. Big time. I'm especially fond of the Irish and Scottish ones. The way the men almost purr when they speak. About two years ago, I discovered why I might have an affinity for the Irish voices. My DNA says I'm 67 percent Irish.
I had no idea.
Maybe that's why I'm so drawn to that accent, or maybe, it's just because that accent is sexy.
In BET ME TO STAY, I made my new hero Liam Irish. He owns a pub in Boston, and it just felt right. Cassie was looking for a strong man, who wasn't afraid of an intelligent woman.  And when she hears that deep, velvety, accent of his: she's a goner.
I might have also made him have an appreciation for plus-sized women, and he can cook. Who doesn't want a man who can cook? That's the great thing about fiction: we can create worlds that are realistic and, at the same time, take our fantasies for a ride.
I fell for Liam as I wrote this. And it's funny, so many people have commented that he's their favorite book boyfriend.
He's far from perfect, but I love that Cassie makes him think twice about his life. That he can't get enough of her, well, that's even better. This book has made me want to go to Ireland so bad. It's going to be my next big trip. Do you guys want to go with me? We could sit in real Irish pubs and just listen for research. How fun would that be? I mean, I'm married, but there's nothing wrong with just listening, right?
You may start to see a trend with my books: guys with sexy accents.
Is there a particular accent that gets your heart pumping? And let me know if you want to go to Ireland and listen to dudes talk? Maybe I should put a big trip together for us? It would give new meaning to pub crawl.
Thanks so much for hanging out with me! And thank you to Fresh Fiction for letting me hang out.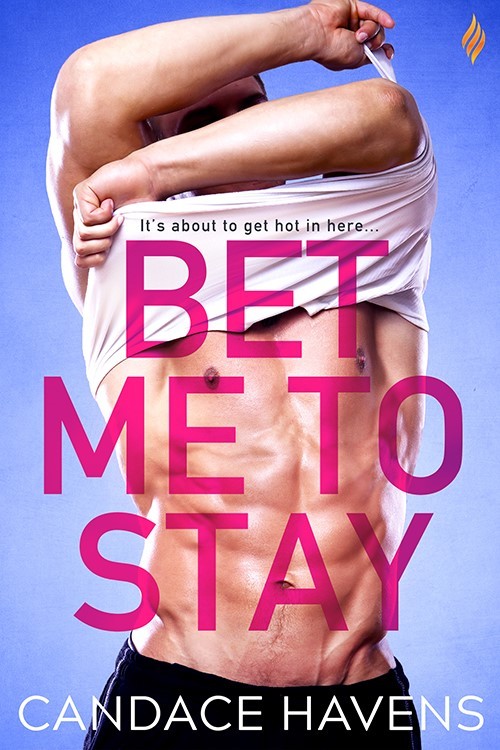 After a bet with his brother, Liam O'Connor has to date the next woman who walks into the pub. And he's all in, because his pub is on the line. What he didn't expect was Casey Meadows, who at first glance with her big glasses and bulky sweater looks like a woman who has many, many cats—but her wit and smile make him wonder what's underneath her bulky armor.
Casey Meadows aka sweet romance author Cassie O'Brien is about to lose everything. As in, her writing career is going down the drain because she can't write the sexy stuff that's selling these days. She needs inspiration in the worst way. That's when she walks into the wrong pub at the right time. Sexy owner Liam is just what the writing doctor ordered. Her whole body is feeling inspired—and when he makes a proposal she can't refuse—she's all in. Oh, hell yes. Best. Sex. Of. Her. Life. Thanks to Liam, she's about to write a best-seller.
But having an erotic romance alter ego is nothing compared to the real secret Cassie is hiding—and that one could destroy everything.
Romance Contemporary | Romance Comedy [Entangled Brazen, On Sale: July 8, 2019, e-Book, ISBN: 9781640638389 / ]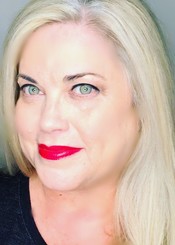 Bestselling author Candace Havens has published more than 25 books. Her novels have received nominations for the RITA's, Holt Medallion, Write Touch Reader Awards and National Readers Choice Awards. She is a Barbara Wilson Award winner. She is the author of the biography "Joss Whedon: The Genius Behind Buffy" and a contributor to several anthologies. She is also one of the nation's leading entertainment journalists and has interviewed countless celebrities from George Clooney to Chris Pratt. Her entertainment columns are syndicated by FYI Television, Inc. Candace also runs a free online writing workshop for more than 2000 writers, and teaches comprehensive writing classes. She does film reviews with Hawkeye in the Morning on 96.3 KSCS, and is a former President of the Television Critics Association.