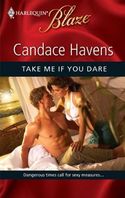 It's almost time for the Academy Awards, which is a big time of year for my day job as a film critic. While I could attend as press to the awards, I prefer to stay at home and watch in my pajamas on the couch just like everyone else. If you're press, you are usually stuck in a big tent somewhere or next door at the hotel in a ballroom where you have to listen to foreign press ask inane questions that embarrass the room. Since most of my job is done before the awards, I choose to stay home.
I thought I'd go through the list and talk about some of the folks I'd like to see win. This is not necessarily who will win, though I'll try to help you with that too. We'll go through the Best Picture and Acting categories and I'd also love to hear about some of your choices.
Supporting Actress: Penelope Cruz, "Nine"; Vera Farmiga, "Up in the Air"; Maggie Gyllenhaal, "Crazy Heart"; Anna Kendrick, "Up in the Air"; Mo'Nique, "Precious: Based on the Novel 'Push' by Sapphire." I think the woman to beat here is Mo'Nique, even though I despise that film, I get why people are so into this performance. Mo'Nique has a way of making this truly evil woman, pathetic and sad at the same time. It' a raw performance and the Oscar folks like that. My pick would be Anna Kendrick, she was an absolute revelation in "Up in the Air." A truly standout performance, but unfortunately she doesn't have a chance.
Supporting Actor: Matt Damon, "Invictus"; Woody Harrelson, "The Messenger"; Christopher Plummer, "The Last Station"; Stanley Tucci, "The Lovely Bones"; Christoph Waltz, "Inglourious Basterds." Waltz is the man to beat here. This is a category filled with amazing performances. Waltz picked up the Screen Actors Guild Award, and I believe he'll be the winner here too.
Best Actor: Jeff Bridges, "Crazy Heart"; George Clooney, "Up in the Air"; Colin Firth, "A Single Man"; Morgan Freeman, "Invictus"; Jeremy Renner, "The Hurt Locker." This is another tough category filled with incredible performances. Jeff Bridges won the SAG award, and I'm pretty sure he'll pick up the Oscar. Hollywood considers him one of their under appreciated, and I think they think it's time to honor him. It was an honest performance and I don't have a problem with Bridges winning, but Firth would be my choice. He's in almost every frame of "The Single Man" and he doesn't disappoint. He can say so much with just a look. It was one of my favorite performances of the year.
Best Actress: Sandra Bullock, "The Blind Side"; Helen Mirren, "The Last Station"; Carey Mulligan, "An Education"; Gabourey Sidibe, "Precious: Based on the Novel `Push' by Sapphire"; Meryl Streep, "Julie & Julia." Don't get me wrong, I love Sandra Bullock, and Blindside was one of my favorite films of the year. But was her performances better than her fellow nominees? The answer is, no. Still, I think she's a safe bet to take home the big prize. This is the toughest category for me. I know you've never heard of her, but Carey Mulligan gives such an amazing performance in "An Education." For me, Meryl Streep became Julia Child. Sidibe is good in "Precious," but she basically has one expression through the entire film, and even though she's is supposed to be shy, it would help if she hadn't mumbled. Helen Mirren is a bit over the top in "The Last Station," but she's absolutely believable. That said, I'm pretty sure Bullock is a shoe-in.
Best Picture: "Avatar," "The Blind Side," "District 9," "An Education," "The Hurt Locker," "Inglourious Basterds," "Precious: Based on the Novel 'Push' by Sapphire," "A Serious Man," "Up," "Up in the Air." I don't believe "Precious" or "A Serious Man" deserve to be in the category. I get that "Precious" deals with horrific subject matter and we are supposed to believe that it is an important film, but if you break it down, it's not a very well made film. The editing is choppy, the acting is oven over the top or non-existent, especially many of the scenes at the school. I just don't get the love for the film beyond Mo'Nique's performance. "A Serious Man" is a movie that just didn't do it for me. I'm a big fan of the Coen brothers and usually enjoy their dark humor, but this movie was a self-indulgent mess.
So let's talk about some of the films I do like. No one can deny that James Cameron hasn't done something quite wonderful with "Avatar," while it's slow at times, it's a visual gem. In "An Education" director Lone Scherfig had a deft hand with his actors performances and it's a great coming of age film. "The Blind Side" and "UP" are both great stories, I'm not so sure they are Best Picture material, but I enjoyed both of the films. "Up in the Air" is movie that I had to think about for a while before I decided I liked it. In the end I decided I love it. My only real problem with that film was the pacing, but the performances by the actors made up for any shortfalls.
That said, for me this year's two best pictures are "The Hurt Locker" and "Inglourious Basterds" are my favorites. Director Kathryn Bigelow picked up the Directors Guild Award for "The Hurt Locker," and this makes me hopeful that perhaps Hollywood is coming around to understanding that this one incredible film. Most people know Bigelow as James Cameron's ex, but she's obviously so much more. He even says so. "The Hurt Locker" is a tightly wound film, with intense performance. It's one you shouldn't miss. And even though he often gets the cold shoulder from Hollywood, no one is doing more for the film genre than Quentin Tarantino. The man has such respect for the art of film-making and though he's turned out some winners and some stinkers, this is his best film yet. So for me a perfect world would have a Best Picture tie for "The Hurt Locker" and "Inglorious Basterds."
To comment on Let's Talk Academy Awards please click here.