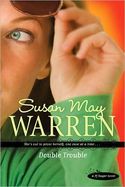 PJ Sugar #2
February 2010
On Sale: February 1, 2010
Featuring: PJ Sugar
300 pages
ISBN: 1414313136
EAN: 9781414313139
Trade Size
$13.99
Mystery Woman Sleuth
Buy at Amazon.com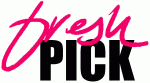 Double Trouble
by Susan May Warren
With one case firmly under her belt, PJ Sugar is ready to dive into her career as a private investigator. Or at least a PI's assistant until she can prove herself to Jeremy Kane, her new boss. Suddenly PJ's seeing crime everywhere. Everyone's a suspect. But is it just in her head, or can she trust her instincts.
When she takes on her first official case–house sitting for a witness in protective custody–Jeremy assures her there's no danger involved. But it soon becomes clear that there is someone after the witness… and now PJ. Can she find the suspect and prove she's ready for that promotion? Or will she give in to Boone's please to quite and accept his proposal?
Excerpt
Chapter 1
PJ Sugar had been born to sneak up on people. She clearly possessed the instincts of a panther, with the ability to find her prey and slink up to them in the shadows, pouncing only when they least suspected. Suspected adulterer Rudy Bagwell didn't have a prayer of escaping.
"I'm telling you, Jeremy, we're going to nail him this time."
She wasn't sure why she felt the need to keep her voice to just a hoarse whisper into the cell phone or even to slink down into the bucket seat of her VW Bug—it wasn't like Rudy or his cohort in crime, Geri Fitz, would hear her. PJ glanced at the digital clock on the dash. It glared 2:14 a.m., a resounding gavel bang to Rudy's guilt. After all, who would be sneaking around after midnight? Without, er, a Read More…