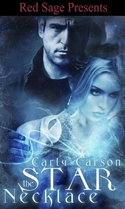 I did not go to Austria to view naked men. That was just a side benefit. We started our vacation in Vienna.
The city provides a wealth of inspiration for a writer, with everything from richly decorated historical buildings to fabulous art and even the Lipizzaner horses (amazing show and the riders…yum).
We visited the Spittleberg district, where 18th century men could "enjoy life to the full outside their home" — nice euphemism for red light district, don't you think? It's now an upscale neighborhood and we had drinks one evening at an outdoor cafe on a charming car-free side street. Totally romantic.
I went inside to use the ladies room (identified by the bra on the door). As I was washing my hands, I looked up where I expected the mirror over the sinks to be. What I saw, however, was two young men doing their business about two feet from my nose. In place of a wall above the sinks, there was a large glass fish tank (immaculately clean and empty) which occupied the space between the men's and ladies' bathrooms. One could scarcely avoid the "view".
I was shocked, but I filed it away mentally for a story. I reported back to hubby who said that women are total voyeurs, but they don't want to admit it. Are they? I have to say, I wouldn't have looked intentionally. One has to keep in mind that all kinds of guys use the facilities.
We moved on to Salzburg, a unique city that has been carefully maintained to retain much of the beauty and charm of the past. We accidentally stumbled upon the Mirabell gardens where (supposedly) the original Maria von Trapp and her stepchildren could be seen singing and dancing around the fountain.
What we saw was my next naked man, a fellow who was strolling inside the fountain pool, attempting to hang onto his shorts. But he lost the battle just as we walked by and we were successfully mooned. You know, I bet the children were a lot more charming.
Next we drove up into the lake district for some hiking. When we passed by Lake Mondsee (also a setting for The Sound of Music movie) hubby noticed a nude beach. We did not even take a peek (having learned in our travels that there is rarely a person on a nude beach you want to see, well, naked). But we did not escape the lady sitting on a bench on the regular beach who was changing her clothes. Took off her bathing suit top as we approached and, by the time we were walking by, she was in the process of removing the bottom. Okay, that's the naked lady story.
Off subject. (However, I do feature this nude beach in a free epilogue to my story Scarlet and the Sheriff, because Scarlet is the type of free spirit who would not object to a bit of public nudity.)
We drove into the Austrian Alps on the Grossglockner High Alpine Road, a white-knuckle ride up to the highest mountains in Austria. This road hugs the Alps, ascends to more than eight thousand feet in the course of 30 miles, and was lined with bicyclists making the ascent. Can we say fit men? Unfortunately, none of them removed their clothes for my enjoyment. When we got to the top, however, there was a male hiker disrobing. Standing right there in the parking lot, with dozens of people milling around. He stripped himself naked to change his outfit. I don't know why, though it's not the first time I've seen such a thing. Sadly, he wasn't hot. Not that I looked.
Our last night in Austria taught me, oddly enough, why everyone wants to know what a Scotsman has under his kilt. It is well worth knowing about. So, here's the tale. We were at Octoberfest in Salzburg. The people gather in crowds under a large tent to drink excellent beer, sing along to an oompha band, and dress in native costume. (Think flowered dirndl dresses with aprons for the women and leather shorts and checked shirts for the men. I have pictures
here. The sight of two Scotsmen in full kilted gear added to the festive atmosphere.
Added considerably, as you will see. Everyone sits at big picnic tables family style, that is, wherever you find a seat. The Scotsmen were at the table next to mine, and I was keeping a casual eye on them. (Yup, casual.) Though we were all eating dinner, it was still full daylight. They were bantering with an Austrian woman at my table, laughing and having a grand time (in German). The guys stood up, still joking with her, when suddenly one of them simply pulled up his kilt and exposed his wares for the Austrian lady. That's right. He wore not a stitch under that kilt and not only that, he was shaved as bald as a robin's egg. No, dinosaur egg would be a better simile. Because that man had a set of pipes…whew, I'm still agog.
It's amazing how shock immobilizes you, and yet allows you to focus intently. He dropped the kilt and the Austrian lady and I started to cry. No. No. We didn't. She blushed brighter than the red stripes on the tent. (We think she had dared him to do it.) I managed to close my mouth and tell my husband what had happened. The man sitting next to me and I laughed for ten minutes (though he was also blushing). It was so unexpected. The two Scotsmen sat back down and within five minutes, there were two young women sitting across from them (coincidentally, I'm sure.)
Well, in the US, that stunt would probably cost him a night in jail. But Europeans are much more casual about public nudity. Both of my published stories, Scarlet and the Sheriff, and The Star Necklace feature a bit of public nudity. That's by design, as I wrote The Star Necklace after reading an article about an ancient custom where every woman, on the eve of her wedding, had to sit by the side of the road and offer herself to the first man who came along. (I never forget terrible facts.) Then I dreamed up Scarlet as a contemporary woman who would know exactly what to do with that kind of custom. (Don't mess with Scarlet, even if you're the Sheriff because she knows exactly how to turn his life upside down.) You can read an excerpt from The Star Necklace here.
I have a contest to win a copy of this story on Fresh Fiction here.
An excerpt from Scarlet and the Sheriff is here.
Thanks for visiting.
Have you ever been surprised by some public nudity? Please share the story. Also, we all know men are voyeurs. Are women?
To comment on Carly's post please click here.