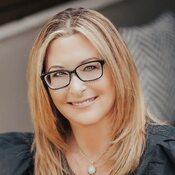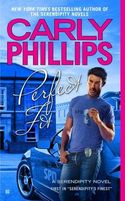 Celebrate Valentine's Day No Matter What!
I'm so honored to be asked to write Fresh Fiction's Valentine's Day Blog every year and because I really enjoy it. Shockingly, I've been at it since 2008! How lucky am I?
Over the years, I've talked about Romance, True Love, Valentine's Day itself,   Commercialization of the holiday.
And last year, chocolate. So what's left?
Unconditional Love. Who gives it?  Who gets it? Do you need to earn it? Interesting, huh? So here goes – I've had a very rough, sad year.  I lost my father in October 2012 and I've been one of those very lucky people who had a father who loved me unconditionally.  The loss is huge and gaping, and frankly I don't want to celebrate any holidays this year.  I just want to get through it.  But in writing this column, I realize how fortunate I was.  Am.  I had unconditional love in my life from both my parents, and my mom is still here.  🙂 I have a husband I love and two girls I adore. But I admit it.  My husband isn't a romantic.  I can live with that because he gives in so many other ways!  Which brings me to a very important point – you don't have to look to a spouse or significant other, or parent love on this holiday.
If you aren't in a relationship, it's a tough holiday if you let the whole, special person notion, get you down.  But here's the thing — You don't need to feel like you can't celebrate Valentine's Day if you are single … And if you're part of a couple but your "other" isn't big on gifts, or holidays, or flowers, or cards, or chocolate, SO WHAT? It's better to give than to receive.  Look around you!
A good friend, the kind who knows how to celebrate in good times and commiserate in bad is worthy of a Valentine's Day hug.  If that friend is online, send them a cyber hug! Trust me, any recognition that they're valued will make them smile!  Wouldn't you love to get a Valentine from a friend, or a relative or someone whose life you touched in a positive way?
Next up  who gives unconditional love better than a pet? WAIT! If you aren't an animal lover, don't stop reading now because there's a giveaway at the end … (sorry but have to entice you to stick with me here!)
I asked on my Facebook page what readers wanted to hear about Valentine's Day, and a very smart person said: what about a dog, who doesn't know the meaning of Valentine's Day or chocolate or champagne … or jewelry I might add, but who loves their family or person just because.  I know I wouldn't have gotten through many a tough time without my fur kids.  So accept that lick or greeting … and give one in return.
The point is, show someone in your life that they're special to you this Valentine's Day – and hopefully someone will return the favor and make YOU smile today.  If not, I will!
Comment for a chance to win a $25 Amazon Gift Card from ME to YOU!  Good luck and Happy Valentine's Day!
All the best,
Carly Phillips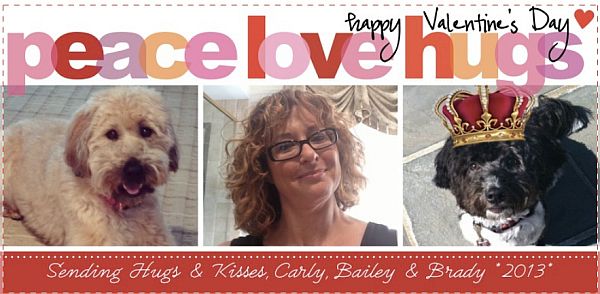 Find Carly on the Web: Carly's Website | Carly on Twitter | Carly on Facebook | Carly on Goodreads
To comment on Carly Phillips's blog please click here.