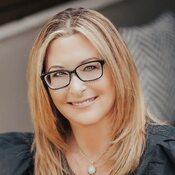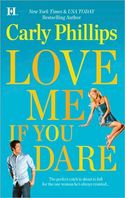 It's that time again, VALENTINE'S DAY!  I'm so honored to once again be Fresh Fiction's special Valentine's Blogger.  This year I thought I'd talk about what Valentine's Day means to me.  Thanks to the commercials on television, on the radio, on the Internet, in our email boxes, you couldn't forget the holiday if you wanted to!  Forget about the commercialization of the holiday.  Instead I'd like to break it down to it's most basic premise – LOVE.
For me, Valentine's Day is about telling the people you care about how you feel about them.  Valentine's Day can be and should be celebrated no matter what your "relationship status" is.  For the last few years, I've treated Valentine's Day as a day about love.  I love my family.  So I go onto Kodak Gallery, pull out a few favorite photos and create a photo card and send to my family – my parents, my kids, my husband, my inlaws, brother and sister in laws, etc.  Occasionally I send to my friends if the mood strikes me.  Why? Because I care about them and I want to share my life and my feelings with them.  I also want to give them a card that they can frame – so this year's card says, "Happy Valentine's Day From Near and Far" with a photo of both my girls and my dog, Bailey.  I bought extra cards and framed one for my husband's office, and for our home and for my daughter in college.  In other words, Valentine's Day doesn't mean you have to have a "significant other" in your life.  You just have to have people you care about!
Online sites like Facebook, with their "status" section may make you feel like you have to have someone special.  Well guess what? I bet you do.  I know teenagers who answer the "I'm in a Relationship with" question with the name of their best friend.  Male, female, whatever their sexual preference is irrelevant.  Because they care about that person so much, it's fun to put down their name.
So today, on the most special of holidays, Valentine's Day, the romantic/romance novelist in me is telling you to celebrate the holiday by embracing whoever you care about in your life.  Even if it's your family pet.  After all, pets are known to increase life span and make us happy.  And that is what Valentine's Day is all about – LOVE and HAPPINESS wherever you choose to find it!
HAPPY VALENTINE'S DAY!
Also visit Carly's website
To comment on Carly Phillips's blog please click here.