Good mornin' to all y'all at Fresh Fiction. Thank you so much for inviting me and my characters from The Empty Nesters back for a visit. As military wives for the past twenty years, Carmen, Joanie, and Diana through wars, rumors of wars, death, divorce, fears, and joys, but nothing had prepared them for the day they walked away from the army recruiter's office in downtown San Antonio. Each of them has a daughter, and each of those daughters had followed in their father's footsteps and enlisted in the Army. They suddenly find themselves on an emotional roller coaster as they experience all the pain of the empty next. Then, Tootsie, their dear old next-door neighbor insists that they go on a crazy road trip with her on a road trip in her giant RV. Her nephew, Luke, has agreed to drive, so all they have to do is say yes, and pack their bags.
Their destination is an old farmhouse in the ghost town of Scrap, Texas, right next to the Red River, but there's lots to see and experience on the trip itself. Jefferson, Texas is just one of their stops along the way – or at least it was a planned stop – but sometimes plans get changed. . . 
"Jefferson, Texas. We should be there not long after lunch. I figure we'll park the motor home, and this afternoon we'll catch the little shuttle bus they run downtown to the antique stores. They open at one o'clock on Sunday, and if y'all want to, you can probably take a tour of the Gone with the Wind Museum. It's by appointment on Sunday, but I think I can make a call and get you in today," Tootsie said.
"Have you been there?" Luke asked. 
"Several times. Smokey knew that was my all-time favorite book, so we have the movie and the book, plus the new books about Rhett Butler and Scarlett. I'll have to show you my party dress sometime," Tootsie said between bites. "I wore it to the first big military party that Smokey and I had to attend. Smokey had his dress uniform, but I was a little country girl who didn't have a damn thing to wear to a formal dinner. So I pulled a Scarlett O'Hara." 
"And that is?" Luke asked.
"You didn't!" Diana gasped. 
"I really did. I took a panel of the green velvet curtains down off the living room windows, thanked Smokey's aunt Gertrude for giving them to us as a wedding gift even though I hated them at the time, and made myself a beautiful dress for the party," she said. "Just like Scarlett O'Hara did in the novel."
"I'd love to have seen that." Carmen had been to several fancy parties with Eli. But she'd always felt like a wallflower and had kept to the shadows or visited with Joanie and Diana, back when she was still going to the events.
"And I bet you were the belle of the ball," Diana said.
"Smokey thought so, and his opinion was the only one that mattered to me," Tootsie said.   
(c) Carolyn Brown, Montlake Romance, 2019
***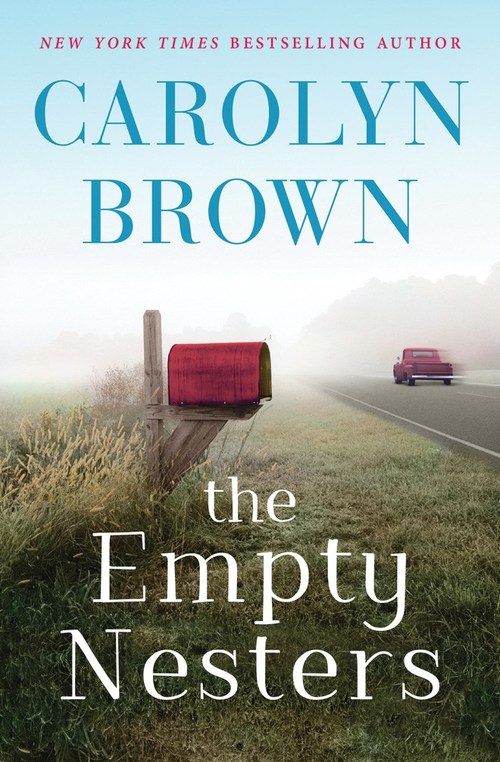 The worst of times calls for the best of friends in this sassy novel about starting over, from New York Times bestselling author Carolyn Brown.
Dear friends and army wives Diana, Carmen, and Joanie have been through war, rumors of war, marital problems, motherhood, fears, joy, and heartache. But none of the women are prepared when their daughters decide to enlist in the army together. Facing an empty nest won't be easy. Especially for Carmen. With emotions already high, she suffers an even greater blow: divorce papers. Diana understands the fury and tears. She's been there.
With nothing to lose and no one at home, the girlfriends impulsively accept an unexpected offer from their elderly neighbor. The recently widowed Tootsie has an RV, a handsome nephew at the wheel, and an aim for tiny Scrap, Texas, to embrace memories of her late husband. Still grieving, she can use the company as a balm for her broken heart. So can the empty nesters.
Embarking on a journey of hope, romance, and healing, Diana, Carmen, and Joanie are at a turning point in their lives. And with the open road ahead of them, it's just the beginning.
Women's Fiction Contemporary [Montlake Romance, On Sale: August 20, 2019, Trade Size / e-Book, ISBN: 9781542043007 / ]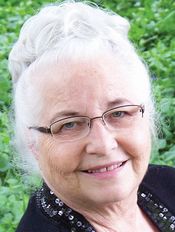 Carolyn Brown is a New York Times and USA Today bestselling author and a RITA Finalist who has sold more than 2.75 million books. She presently writes both women's fiction and cowboy romance. She has also written historical single title, historical series, contemporary single title, and contemporary series.
She credits her eclectic family for her humor and writing ideas. She was born in Texas but grew up in southern Oklahoma where she and her husband, Charles, a retired English teacher, now make their home in the town of Davis, Oklahoma. They have three grown children and enough grandchildren to keep them young.