Hello to Sara and all y'all at Fresh Fiction. I always enjoy myself, whether it's a book club visit by phone, Ritas & Readers event or having the privilege of attending a book club night. I'm here today to talk to y'all about my newest release, THE SOMETIMES SISTERS.
Harper, Tawny and Dana have inherited their grandmother's small lakeside resort that includes a café run by Granny Annie's long time friend, Zed. He's real proud of the recipe book that his mother handed down to him from her mother, and from the look of it, maybe it went back more generations than that. So today we're going to list the top five things that are mentioned in the book that Zed offers as the daily blue plate special.
On Sunday, his blue plate special is chicken and dressing, cranberry sauce from scratch, mashed potatoes (none of that powdery stuff from packages but real potatoes), gravy and corn on the cob. People come from miles to eat at the café on Sunday and there's usually a waiting line.
Fridays were Harper's favorite. She loved Zed's pot roast and homemade yeast rolls, covered with butter and right out of the oven. She hopes to someday be able to make them but she's pretty sure it's in the technique as much as it is in the recipe. That means she'll have to stand right beside him and watch every movement as he makes them every week.
Pancakes! I do love pancakes and I was so glad that Zed gave us his secret to making them. EXCERPT: Zed brought out another platter with six big pancakes on it and then went on back to the kitchen. "It's Annie's recipe. Secret is in beating the egg whites first and then folding them into the batter. Makes good light pancakes."
Blackberry cobbler. It's right there in Zed's cookbook and the secret is flaky pie dough. He doesn't give out that recipe but he will tell us that when it's just about done, to brush the top with butter, shake some sugar on it and let it cook another ten minutes.
Burgers, available from ten thirty in the morning until closing at night.


EXCERPT: "Zed could put in a burger shop anywhere in the world and people would flock to it. He should write a recipe book. Bet he could make a million bucks on it," Wyatt said.

"Probably so, but I don't think he'll share his secrets with anyone," Harper said.

And Harper is so right…until she proves herself and Zed decides that she's worthy to touch his recipe book.

And one more just because I like what Zed has to say.

Gingerbread with warm lemon sauce. His secret is good strong molasses. None of that white syrup or waffle syrup goes in Zed's gingerbread. EXCERPT: Zed stuck a bowl of lemon sauce in the microwave and set half a pan of gingerbread on the table. "Life is what you make it, girls. The past is all over and done with. What you got is the present, because tomorrow might never get here. Annie told me that a lot when I got to frettin' about things, so we worked hard at makin' today a good one."
I'll give away a signed copy of THE SOMETIMES SISTERS or a digital copy, reader's choice, and the winner will be drawn from the comments. Tell me, if you were going to the café at the lakeside resort, what would you order?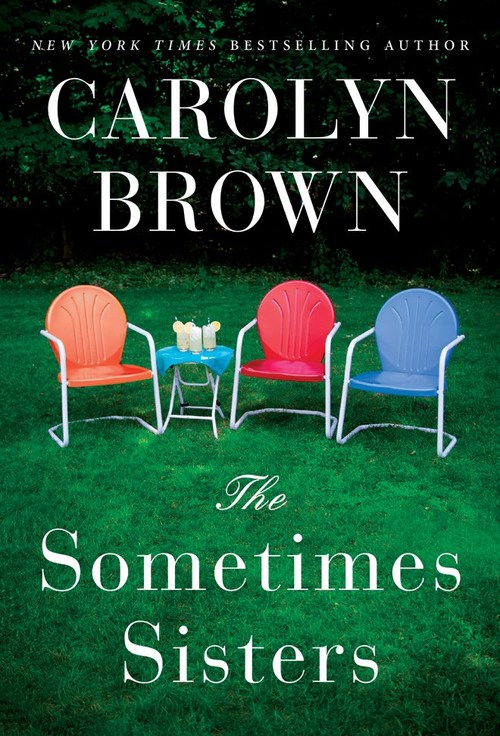 A bittersweet inheritance reunites three estranged sisters in a novel of family, trust, and forgiveness from New York Times bestselling author Carolyn Brown.
When they were growing up, Dana, Harper, and Tawny thought of themselves as "sometimes sisters." They connected only during the summer month they'd all spend at their grandmother's rustic lakeside resort in north Texas. But secrets started building, and ten years have passed since they've all been together—in fact, they've rarely spoken, and it broke their grandmother's heart.
Now she's gone, leaving Annie's Place to her granddaughters—twelve cabins, a small house, a café, a convenience store, and a lot of family memories. It's where Dana, Harper, and Tawny once shared so many good times. They've returned, sharing only hidden regrets, a guarded mistrust, and haunting guilt. But now, in this healing summer place, the secrets that once drove them apart could bring them back together—especially when they discover that their grandmother may have been hiding something, too…
To overcome the past and find future happiness, these "sometimes sisters" have one more chance to realize they are always family.
Women's Fiction Contemporary [Montlake Romance, On Sale: February 27, 2018, Trade Size / e-Book, ISBN: 9781503949201 / ]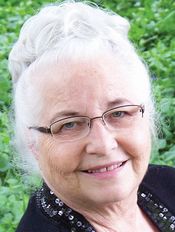 Carolyn Brown is a New York Times and USA Today best selling author and a RITA Finalist who has sold more than 2.75 million books. She presently writes both women's fiction and cowboy romance. She has also written historical single title, historical series, contemporary single title, and contemporary series.
She credits her eclectic family for her humor and writing ideas. She was born in Texas but grew up in southern Oklahoma where she and her husband, Charles, a retired English teacher, now make their home in the town of Davis, Oklahoma. They have three grown children and enough grandchildren to keep them young.