Here's a Q&A with Xavier Stirling, the (fictional) hero in the steamy romantic suspense book written by Miranda P. Charles called XAVIER: THE CONTRACT (Indie Rebels, Book 1).
Interviewer: Hello, Xavier. Glad to have you at MPC Character Interviews.
Xavier: Thank you. Happy to be here.
Interviewer: So, author Miranda P. Charles wrote a book about you and your romance with Eve Marrin. I have to say, you and Eve have been through some very tough times.
Xavier: Well, Miranda P. Charles did base the love story on me and Eve. But she wrote the other bits for pure entertainment.
Interviewer: What do you mean? Are you saying some of details in the book aren't true?
Xavier: Yes. For example, in the book, I'm a crime-fighting Indie Rebel. I'm not an Indie Rebel. I've never even met an Indie Rebel in my life.
Interviewer: I see. Well, according to the book, being an Indie Rebel has to be a well-kept secret because you guys are on the hit list of several criminal syndicates. I can understand why you're trying to deny being an Indie Rebel. (Winks.)
Xavier: (Smiles patiently.) I'm really not an Indie Rebel.
Interviewer: Sure, Xavier. I understand. (Winks.)
Xavier: (Sighs.)
Interviewer: Okay, let's talk about you and Eve.
Xavier: Great!
Interviewer: Is there a chance that your love story is fake or, at least, embellished?
Xavier: No. That part is all true. I do love Eve. I'm crazy about her.
Interviewer: What a shame.
Xavier: Beg your pardon?
Interviewer: Um… what a shame that parts of the book aren't real. Anyway, if your relationship with Eve is a true story, does that mean that those steamy bedroom scenes are completely accurate?
Xavier: (Laughs.) You have to ask Eve that.
Interviewer: Oh, you're such a gentleman. Come on. You can tell us. No need to be shy—or humble.
Xavier: (Still chuckling.) I really prefer if you ask Eve that. She was the one who gave Miranda the details for those intimate scenes.
Interviewer: Okay. I'll do that, then. So would you recommend Xavier: The Contract, even if a big chunk of it is not a true portrayal of your life? I mean, even the series title is called Indie Rebels, and yet you say you're not one…
Xavier: Yes, I still recommend it. It's very good fiction. (Winks.)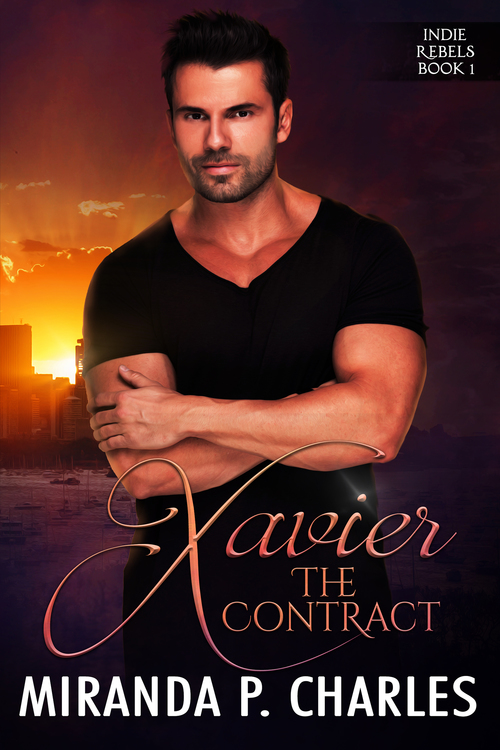 When Xavier Stirling's father suddenly confesses to fraud, Xavier suspects he's being coerced by a notorious criminal. With the police already failing to lay a finger on the culprit, when Xavier finds himself the target of false accusations that threaten to ruin his own business, he desperately looks elsewhere for help. Enter the Indie Rebels—a secret group unsanctioned by law enforcement agencies. But to get their help, Xavier has to become an Indie Rebel himself. His first assignment is to keep journalist Eve Marrin safe—without Eve knowing she's being protected. He's surprised by the strength of his attraction for her. Now Xavier not only needs to watch his back—he also has to watch his heart.
For Eve Marrin, her new job as co-lead reporter for a popular public affairs program is a dream come true. She loves nothing more than to uncover scams, unfair business practices and other matters that the public has the right to know about. When she's given a tip to investigate the fitness training business of Xavier Stirling, she soon realizes she needs to build a wall around her heart in order to do her work.
Romance Suspense [Author Self-Published, On Sale: February 27, 2018, e-Book, ISBN: 2940154979693 / eISBN: 9781386425823]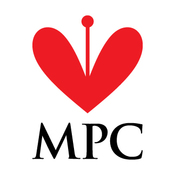 Miranda P. Charles is the author of more than eighteen steamy and stirring contemporary romance novels.
She prefers to spend her time in front of her laptop, putting into words the love stories that play in her head. Don't get her started with reading a great book, though, because she has the tendency to not put it down until she gets to the last page.
She does have a life outside of books. Mostly, that consists of bonding with family and friends or going on romantic trips with her awesome husband (who, thankfully, puts up with her hermit-like daily routine). Oh, yeah, there's also the housework. But she really wishes someone else could do that for her so she could get back to her books!
She lives in the beautiful city of Sydney, Australia.