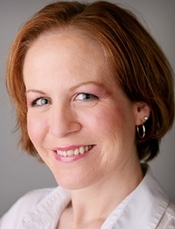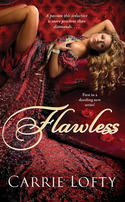 When I drafted the initial opening scenes to FLAWLESS, I set out to write my first genuinely self-centered, arrogant, know-it-all-but-ultimately-redeemable alpha hero.
Did I succeed? Kinda. And it depends on who you ask.
That first draft presented Miles, Viscount Bancroft as a real…well…jerk! He eyed the maid, tipped cigar ash on the heroine's evening gloves, and generally behaved as a boor. I read the first twenty pages to Chicago North, a group critique chapter, and poor Miles got ripped apart! There I was trying expand beyond my lovably earnest warriors and composers and, apparently, went too far.
I went back to the drawing board and found out that Miles had more of a scampish streak. He's cheeky, daring, quick-witted, and occasionally carries a whip like Indiana Jones. He even sits on the right side of history and has very good manners. Check out this scene where he decides to intervene against a foul-mouthed wagonmaster on the Cape Town docks:
Across three months, the colony had subjected Miles to many such scenes. Perhaps the difference, on this occasion, could be traced to the bitterness Viv churned in his blood. His arms ached with the need to pummel his fretfulness into submission–or pummel someone. The lawlessness of the colony, the otherworldliness of it, gave him permission to do what his tedious title had never permitted: take matters into his own hands.

"Oh, bloody hell."

He strode into the crowd, abandoning his role as a mere bystander. Fully a head taller than most of the hunched, scrambling people, he fixed on the wagon master. Every successive crack of the man's whip filled Miles with sizzling indignation. Like most of the British Empire, Cape Colony hadn't permitted slavery in almost fifty years. That didn't stop some colonists from treating Africans as they would the lowest animals.

Miles didn't consider himself a do-gooder, but such a flagrant abuse of power assaulted his most basic principles. It wasn't sporting and it simply wasn't British.
So…I fixed him, right? He's a good guy! He's still a little self-centered and demanding, but at least his heart's in the right place.
Oh, but there's a teensy problem of his gambling. And drinking. He was smart enough not to go philandering on his estranged wife–because, hey, I am writing a romance novel!!–but his foibles are an impediment to his heroism. Some people have called me on that in the reads and drafts since. However, I wanted to demonstrate a genuine arc toward change. He starts off a wastrel of the highest order, even if he has a good heart buried underneath, and winds up just the person his wife, Vivienne, needs.

"Your family will be here soon. I'd rather they catch us in an indelicate position than see you crying." He kissed her softly. "Shall we wager as to whether your father changed their lives, too?"

"Absolutely not. No more wagers between us."

"What then?"

Instinctively, as her heart had taught her to do, she found his dark brown eyes. Her amusement and happiness were reflected there, and in his guileless smile. "Only love, Miles. Love and trust and forever."
So, I'll continue working toward the perfect alpha romance hero, but in the meantime, I think Miles wound up the right man for this happy ending.
Contest: I'll give away two copies of FLAWLESS at random to commenters who answer this question. Can badboys be redeemed in romance? Are there lines you think cannot be crossed on his road to a happy ending? I'll mail the books anywhere! Good luck!
http://www.carrielofty.com * Twitter * Facebook
To comment on Carrie Lofty's blog please click here.