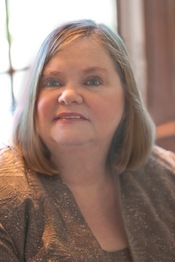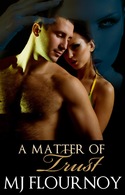 What's in a name? Funny you should ask. Apparently where my characters are concerned, it's everything. I try not to obsess over selecting my characters' names and for good reason, I almost always get them wrong. You see, my characters talk to me, at me, or not at all. It's the not at all that causes the problem. When my characters don't talk to me, they don't talk to each other and the story doesn't get written. Some people might call it writer's block, I call it aggravating. I had this great idea for a romantic suspense novel, but the hero would not talk. It didn't matter how man writer's tricks I used, he refused to budge. Not one line of dialogue would he utter.
In my mind's eye I could see him standing bare-chested, arms folded across his muscular torso and glaring at me. I glared back and challenged this impressively built hot hunk, "What gives, we've got a story to write, you've got a heroine to seduce, come on Jack, get a move on."
His eyes narrowed in that dangerous way that causes a woman's blood to sing. "Make me," they challenged.
Not to be out done by a figment of my own imagination, I type a line.
He scoffed.
It sucked. I backspaced, delete, delete, sniff, delete.
His gaze softened.
I'd found his weak spot, another sniff for good measure.
"You don't even know my name," he whispered.
Really? That was it, he didn't like the name I'd chosen? "What is it then?" I asked.
"Mac."
The word nearly curled toes. The man was everything I would want in a hero. After all, I had created him.
With a few keystrokes I changed his name and the dialogue began to flow.
"Hell." Mac Carlson hit speed dial for a second time, one white knuckled hand gripped the steering wheel. Crap like this didn't happen on his watch. Carlson Group, though new in Atlanta, ranked number one in the security business.
Those word open A MATTER OF TRUST and introduce Mac Carlson, ex-Navy SEAL and loner, the wounded hero with trust issues who abducts school teacher Jolie Wyngate. A MATTER OF TRUST is a romantic suspense with paranormal elements. I enjoyed writing this book because, as they say, "it was ripped from the headlines." The idea came after seeing a report of a woman who intervened and called the police when she saw a child she thought had been kidnapped. The woman literally saved a child's life.
My character, Jolie, is a teacher with psychic abilities. Using those abilities cost her dearly, but when a child is kidnapped she has to team up with hot, sexy hero Mac Carlson to rescue the child. Mac is an ex-Navy SEAL and a loner. Can they learn to trust each other and work together to save the little girl?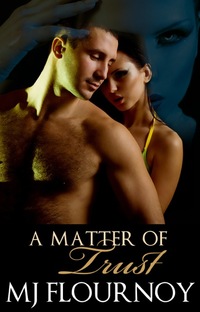 Her paranormal abilities had always caused her grief. But can they save the life of a child who has been spirited away fro her parents and the life of the man she loves?
Jolie Wyngate is a middle school teacher with an extraordinary gift—or is it a curse? Throughout her life, she's been never been sure. Now, when she is implicated in the disappearance of a child, the ultimate value of her powers will be put to the test.
Mac Carlson, former Navy SEAL and security expert, is tasked with rescuing the girl, Rachael Anne. From the moment he meets Jolie, his suspicious and protective nature sets its sights on her as a prime suspect. Can Jolie clear her name and gain this man's hard-won trust?
More importantly, can she save the girl before time runs out? She won't be able to do it without her psychic abilities—but Mac has a hard enough time trusting Jolie as it is, let alone trusting her powers to lead them to Rachael Anne.
As Mac and Jolie realize they have no choice but to work as a team—and as they slowly warm to each other in the process—they realize they have a new problem: the man they are after has set his sights on Jolie. Now Jolie will need all of her abilities, and all of Mac's strength and skill, to stay out of the fiend's hands and bring Rachael Anne back home.
To comment on MJ Flournoy's blog please click here.