My characters are always sharing food with one another. Food and love are tied up in my brain in ways they probably shouldn't be, but that knot is never going to get untangled, so my characters love one another and love their food. Sometimes they show they care by making sure their love interest has enough to eat; sometimes they give gifts of pastry and pie. In IT TAKES TWO TO TUMBLE, a secondary character starts to fall in love with someone based on their cooking skills. It's a summer book, with lots of picnics and fruit pies, but now it's almost the holidays, which is prime food-sharing season for many of us.
My family has quite a few food sensitivities, so when I figure out a recipe for a favorite food that we all can eat, I'm pretty pleased with myself. These cookies have never yet sent any of my family members running for the epi-pen, they're easy enough for my kids to make on their own, and they taste exactly the way sugar cookies ought to.
Roll Out Sugar Cookies (gluten, dairy, and nut free)
Ingredients:
1 cup white sugar
1 cup butter substitute (I use earth balance brand)
2 egg yolks
1 tsp vanilla
2 1/3 cups gluten free flour mix (get a brand that's mainly rice flour with added starch. Trader Joe's brand works really well)
¼ tsp salt
Directions:
Cream not-butter and sugar until creamy. Add yolks and vanilla and beat until fluffy. Add flour and salt and stir until well mixed. Refrigerate at least an hour.
To roll out, I put a sheet of parchment on the counter, then put some of the dough on top of the parchment, then another sheet of parchment on top of the cookie dough. Then I use a rolling pin and my hands to get it uniformly ¼ inch thick. Put it back in the fridge or freezer until it's very firm.
Gently peel off the top layer of parchment. Cut out using cookie cutters, then place on a cookie sheet that you've lined with parchment. Bake 8-12 minutes (depending on the size of the cookies and whether your people demand cookies that snap or prefer them to be a bit soft).
Note: one thing that's nice about gluten-free baking is that you can't really overwork the dough. This makes it a kid-friendly recipe, because they can basically treat the stuff like play dough and it still makes tasty cookies. Also, there's no baking powder or baking soda in this recipe; that's because you don't need leavnening for these cookies.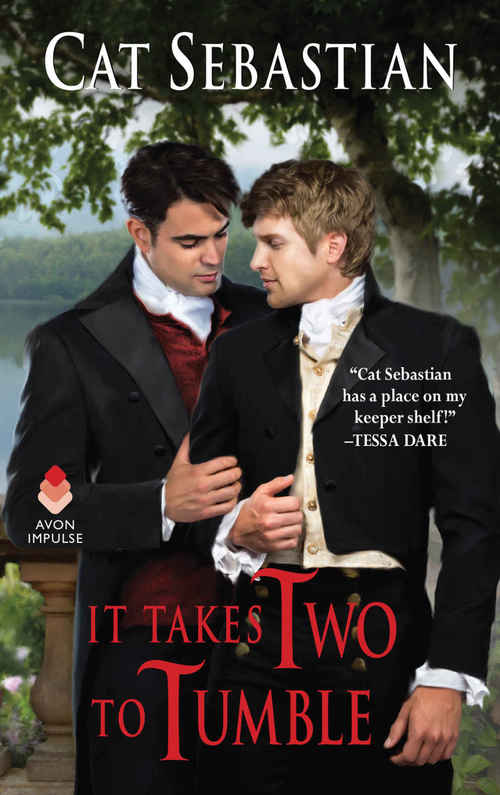 Some of Ben Sedgwick's favorite things:
Helping his poor parishioners
Baby animals
Shamelessly flirting with the handsome Captain Phillip Dacre
After an unconventional upbringing, Ben is perfectly content with the quiet, predictable life of a country vicar, free of strife or turmoil. When he's asked to look after an absent naval captain's three wild children, he reluctantly agrees, but instantly falls for the hellions. And when their stern but gloriously handsome father arrives, Ben is tempted in ways that make him doubt everything.
Some of Phillip Dacre's favorite things:
His ship
People doing precisely as they're told
Touching the irresistible vicar at every opportunity
Phillip can't wait to leave England's shores and be back on his ship, away from the grief that haunts him. But his children have driven off a succession of governesses and tutors and he must set things right. The unexpected presence of the cheerful, adorable vicar sets his world on its head and now he can't seem to live without Ben's winning smiles or devastating kisses.
In the midst of runaway children, a plot to blackmail Ben's family, and torturous nights of pleasure, Ben and Phillip must decide if a safe life is worth losing the one thing that makes them come alive.
Romance Gay [Avon Impulse, On Sale: December 12, 2017, e-Book, ISBN: 9780062820501 / eISBN: 9780062820501]

Achingly beautiful, heartbreakingly realistic, magnificently written; simply sublime!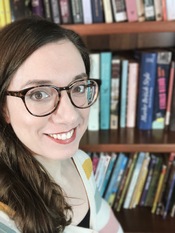 Cat writes steamy, upbeat historical romances. They usually take place in the Regency, generally have at least one LGBTQ+ main character, and always have happy endings.
Before writing, Cat was a lawyer and a teacher. She enjoys crossword puzzles, geeking out over birds, gardening badly, and–of course–reading. In high school, her parents went away for a week, and instead of throwing raucous parties, Cat read Middlemarch. Even worse, Cat remembers little of a trip through Europe because she was busy reading Mansfield Park. Her proudest moment was when she realized her kids were shaping up to be hopeless bookworms too. Currently, her favorite genres are romance, mystery and fantasy.
Cat lives with her husband, three kids, and dog in an improbably small house. After growing up in the northeast, she now lives in a part of the south where every body of water seems to contain alligators or sharks, and every restaurant serves biscuits and gravy. She likes the biscuits, but not so much the alligators.