The rat race has begun! For many, the menorah is lit. Or the tree is decorated. The lights are hung. The list is complete. (Until they add to it again.) The shopping has started—on and off-line. The weather is cooperating. Sorta. And the parties are out of control!
But all you want to do is relax. So here's a few cozies to help you do just that. Enjoy!
A Year-Round Christmas Mystery #3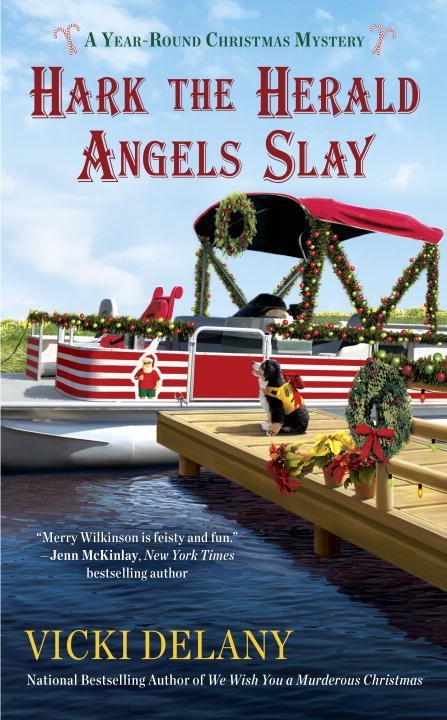 The town of Rudolph, New York, is gearing up to celebrate Christmas in July. Merry Wilkinson, owner of Mrs. Claus's Treasures, is looking forward to a busy weekend starting with the arrival of Santa by boat to begin his summer vacation at the lake. But Merry is caught off guard when her ex-fiancé, Max Folger, unexpectedly arrives with a team from a lifestyle magazine wanting to do a feature on the July festivities.
It's clear that Max's visit has less to do with business and more to do with winning back Merry's heart. Between the magazine feature and the Christmas events, Merry has too much on her plate to deal with an old flame. But when Max is found strangled to death in Mrs. Claus's Treasures, it's up to Merry to find out who wanted him dead and stop a killer from ruining the summer holiday cheer.
Mystery Woman Sleuth [Berkley, On Sale: November 28, 2017, Mass Market Paperback / e-Book, ISBN: 9780425280829 / eISBN: 9780698192867]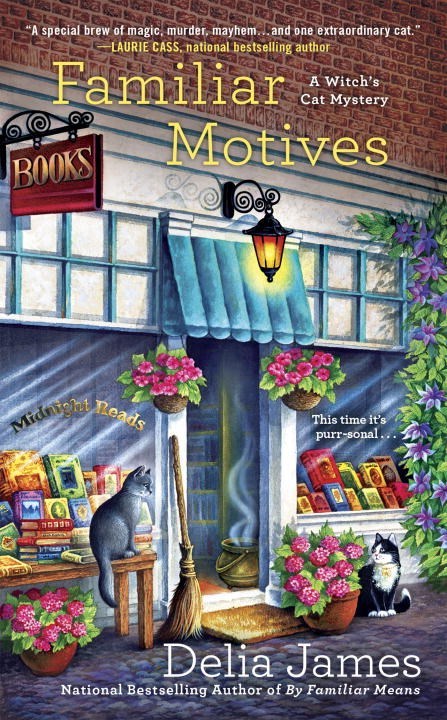 A new witch and her feline familiar get their fifteen minutes of fame in this enchanting mystery in the national bestselling series…
After learning that she comes from a family of witches—and adopting a familiar named Alistair—artist Annabelle Britton has made beautiful Portsmouth, New Hampshire, her home. Together with her coven, this good witch is trying to put a stop to magic and murder most foul.
When Anna takes Alistair to see local veterinarian Ramona Forsythe, they meet the most famous cat in town: Ruby the Attitude Cat, spokes-feline for a pet food brand. But then Ramona turns up dead, and Ruby goes missing. It seems like the murderer used magical means, so it's up to Anna and Alistair to catch a killer and cat-napper as only a canny cat can.
Mystery Cozy [Berkley Prime Crime, On Sale: October 3, 2017, Mass Market Paperback / e-Book, ISBN: 9780451476593 / eISBN: 9780698405608]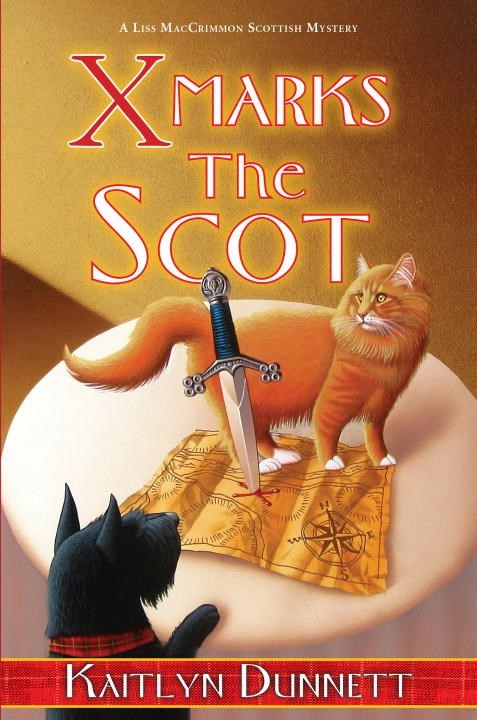 The old Chadwick mansion on the edge of Moosetookalook, Maine, has been shrouded in mystery for generations—until Scottish Emporium owner Liss MacCrimmon uncovers a forgotten family secret. But she never imagined that a little curiosity would lead her into such deadly territory…
While perusing auction items from the Chadwick estate, Liss purchases a painting of a bagpiper to add to her collection. Her interest shifts from art to sleuthing upon a strange discovery—what appears to be a treasure map tucked behind the canvas. She's even more intrigued when she links the scroll to an early Chadwick who smuggled goods across the Canadian border.
So during a business trip to Canada, Liss arranges a meeting with an archivist in hopes of pinning down the truth about the map and the Chadwick bloodline. Before her quest moves forward, however, she finds the archivist's murdered body at a local genealogical society. One thing is certain—Liss isn't alone on this treasure hunt…
Liss returns to Moosetookalook, terrified that the killer may have followed her home. With her life in real peril and the map at risk of being stolen, she launches into full-scale investigation mode. But as she deciphers clues and inches toward the dangerous culprit, Liss quickly realizes she's only a step away from ending up like the Chadwick clan—permanently wiped out.
Mystery Cozy [Kensington, On Sale: November 28, 2017, Hardcover / e-Book, ISBN: 9781496712592 / eISBN: 9781496712615]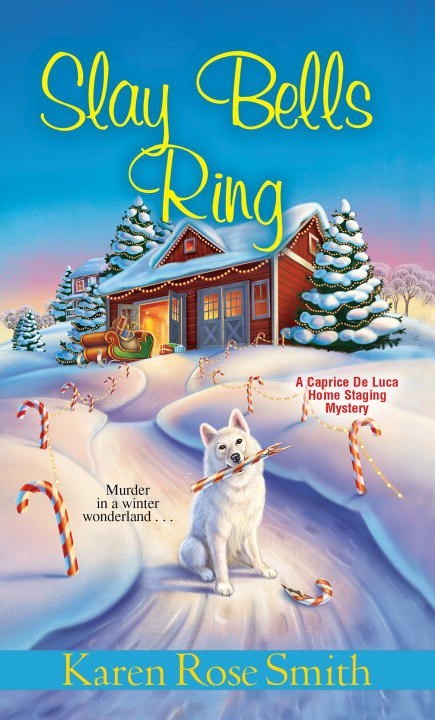 It's beginning to look a lot like Christmas, especially now that Caprice De Luca has wrapped up her holiday-themed staging gig at a stunning historic home in downtown Kismit, Pennsylvania. Behind all the red ribbon and glowing string lights, homeowners Chris and Sara Merriweather have it all. But Chris, a Vietnam vet who plays Santa every year at the community park, has been displaying strange behavior after a recent trip to Washington, D.C.
The joy of the season vanishes entirely when Chris is found murdered on Santa Lane, leaving behind his loyal malamute and lots of unfinished business. As Caprice uncovers hidden secrets in Santa's workshop, the pressure is on to catch the candy cane-wielding culprit—before
she's next on a killer's deadly wish list…
Mystery Woman Sleuth | Holiday [Kensington, On Sale: October 31, 2017, Mass Market Paperback / e-Book, ISBN: 9781496709776 / eISBN: 9781496709783]
Until my final blog of the season listing the best of 2017, get cozy and read on!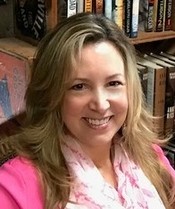 Kym Roberts is a retired detective sergeant who looks for passion, mystery and suspense in every book she reads and writes. She can be found on the web at
kymroberts.com
, on Facebook at
@KymRoberts911author
and on Twitter
@kymroberts911
. Kym's third Book Barn Mysteries
Perilous Poetry
, is available now.