Tessa Esposito, the protagonist featured in Penne Dreadful (on sale July 30th), lives in the charming town of Harvest Park, located in Upstate New York. A talented chef, Tessa would feed the entire world if possible. As with most cozy mysteries, Harvest Park has a gossip grapevine the size of Italy and she soon finds herself in the center of it.
Cooking helps Tessa to deal with the stress in her life, which is currently at an all-time high. Fortunately, her close-knit Italian family is supportive and always there to lend a hand. They are passionate about most things in life, with food at the top of the list.
The beginning of the story finds Tessa dealing with a personal tragedy—specifically, her husband Dylan's recent death. Her grief quickly turns to anger when she discovers it was no accident—finding he was murdered instead. Who would do such a thing? Was Dylan in some type of trouble? And why didn't he tell Tessa about it? The questions pile up as she struggles to understand.
Tessa uses the other love of her life—cooking—to uncover Dylan's killer. Her quest leads her to accept a job working "undercover" at a local pizza parlor called Slice, where Dylan spent a great deal of time. It doesn't take long before Tessa discovers she didn't know her husband as well as she thought.
As she prepares to take on the new role of sleuth, Tessa finds out that likening her famous five course meals to that of a culinary mystery will prove useful in helping her solve the crime. There's nothing that she can't cook, with her specialty being tomato sauce, a recipe handed down from her grandmother. Tessa tweaked it over the years and as a result, has made it her own. The courses included in her dinner would make the mouth of any reader water.
First Course: Antipasto Salad.
Salami, mozzarella, and artichokes for starters, seasoned with a vinaigrette that features oregano and red pepper flakes is certain to awaken one's senses. Tessa quickly learns that a cozy protagonist must always have her wits about her to be on her game.
Appetizer: Stromboli.
Rich and filling, like a book's plot needs to be.
Soup: Pasta Fagioli.
Tangy and flavorful, it's similar to the characters in a cozy novel; for example, Gabby Mancuso, who assists Tessa in solving the crime. Tessa's best friend and cousin is full of spice and flavored with a bit of sarcasm.
Main Course: Penne and Tessa's specialty tomato sauce, which includes a secret ingredient.
Tasty, intriguing and a bit of the unknown awaits as the pivotal unraveling of the whodunit occurs and a reader should be able to sink their teeth into both. Don't forget to season with plenty of red herrings.
Dessert: Tiramisu.
Sweet and satisfying, which is how the end of the cozy should always be.
Of course, you don't need to sample every dish, or in the order given. Life is short, so why not eat dessert first?
TESSA'S TIRAMISU
Ingredients:
⅔ cup of coffee
⅓ cup plus ½ cup maple syrup
16 ladyfingers
3 ounces of mascarpone
½ cup nonfat sour cream
1½ cups of whipping cream
1 tbsp. unsweetened cocoa powder
Lightly coat an 8 x 8 dish or pan with nonstick spray. Line the bottom and sides with ladyfingers. Combine coffee and the ⅓ cup maple syrup in a small bowl. Mix well and spoon the mixture over the ladyfingers. Combine mascarpone, sour cream, and ½ cup of maple syrup in a bowl, and beat together until smooth. Fold in the whipped topping. Spoon the mascarpone mixture over the ladyfingers, and cover with plastic wrap. Refrigerate for about 15 minutes. Remove the plastic from the dish and sprinkle or sift cocoa over the top just before serving.
Makes 6 servings.
What's your favorite "to die for" Italian food?
Italian Chef #1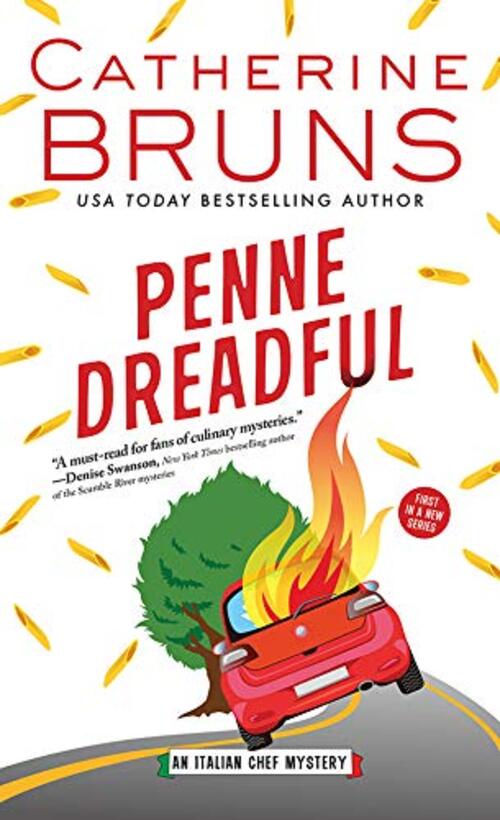 Tessa can't bake heads or tails of her husband's
murder in this first book in the Italian Cooks cozy mystery
series!
Local chef Tessa Esposito is
struggling to get back on her feet following her husband's
fatal accident. And when the police knock on Tessa's door,
things just get worse. They've discovered Dylan's death
wasn't an accident after all, and they need Tessa to start
filling in the blanks. Who would want her beloved husband
dead, and why?
With the investigation running cold,
Tessa decides it's time to save her sanity by reconnecting
with her first love—cooking. And maybe the best way back
into the kitchen is to infiltrate Dylan's favorite local
pizza parlor, which also happens to be the last place he was
seen before he died. But the anchovies aren't the only
thing that stink inside the small family business, and with
suspects around every corner, Tessa finds that her
husband's many secrets might land her in hot water.
Mystery Cozy | Mystery Culinary [Sourcebooks Landmark, On Sale: July 30, 2019, Mass Market Paperback / e-Book, ISBN: 9781492684251 / eISBN: 9781492684268]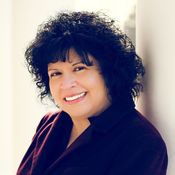 Catherine lives in Upstate New York with a male dominated household that consists of her very patient husband, three sons, two cats and dogs.
She has wanted to be a writer since the age of eight when she wrote her own version of Cinderella. Fortunately, Disney never sued. Catherine holds a B.A. and dual major in English and Performing Arts and is a former press release writer and newspaper reporter.