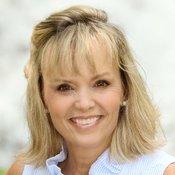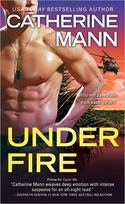 Wow, what are the odds I would have a military romance novel out and a blog to write on the one day a year reserved to honor military spouses?  Crazy coincidence!  And very cool!  For those of you who don't know,  I am a military spouse.  My husband served in the USAF as an aviator for over twenty years – nine moves, multiple war deployments, and many, many TDY days away from home.
Without question, the role of military spouse is demanding, requiring lots of independence (I've snaked more than my fair share of the kids' Legos out of the toilet.)  But I'm incredibly proud of my husband's service and hope I have supported him to the best of my ability.  While his accomplishments are his own, I do appreciate that the sacrifices made by spouses are recognized on this special day.
In 1984, President Ronald Regan was the first to proclaim a Military Spouse's Day on May 23.  The day was later standardized as the Friday before Mother's Day.  I could list all that goes into being a military spouse, but the following summarizes the lifestyle far better than I ever could:
"The Military Wife"
author unknown
The good Lord was creating a model for military wives and was into his sixth day of overtime when an angel appeared. She said, "Lord, you seem to be having a lot of trouble with this one. What's the matter with the standard model?"
The Lord replied, "Have you seen the specs on this order? She has to be completely independent, possess the qualities of both father and mother, be a perfect hostess to four or forty with an hour's notice, run on black coffee, handle every emergency imaginable without a manual, be able to carry on cheerfully, even if she's pregnant and has the flu, and she must be willing to move 10 times in 17 years. And oh, yes, she must have six pairs of hands."
The angel shook her head. "Six pairs of hands? No way!"
The Lord continued, "Don't worry, we shall make other military wives to help her. And we will give her an unusually strong heart so it can swell with pride in her husband's achievements, sustain the pain of separations, beat soundly when it's over-worked and tired, and be large enough to say 'I understand,' when she does not, and say 'I love you,' regardless."
The angel circled the model of the military wife, looked at it closely and sighed, "It looks fine, but it's too soft."
"She might look soft," replied the Lord, "but she has the strength of a lion. You would not believe what she can endure."
Finally, the angel bent over and ran her finger across the cheek of the Lord's creation. "There's a leak," she announced. "Something is wrong with the construction. I am not surprised that it has cracked. You are trying to put too much into this model."
The Lord appeared offended at the angel's lack of confidence. What you see is not a leak," he said. "It's a tear."
"A tear? What is it there for?" asked the angel.
The Lord replied, "It's for joy sadness, pain, disappointment, loneliness, pride and a dedication to all the values that she and her husband hold dear."
"You are a genius!" exclaimed the angel.
The Lord looked puzzled and replied, "I didn't put it there."
Thank you for celebrating military spouses with me today!  Some have called military spouses the unsung heroines (and heroes.)  Who's a behind the scenes special person in your life?  A lucky commenter will win a copy of UNDER FIRE (US and Canadian addresses only, no PO Boxes, please.)!
UNDER FIRE BY CATHERINE MANN – IN STORES MAY 2012
"Riveting action, to–die–for heroes!"—Suzanne Brockman, New York Times Bestselling Author
No Holds Barred, In Love or War…
A decorated hero, pararescueman Liam McCabe lives to serve. Six months ago, her and Rachel Flores met in the horrific aftermath of an earthquake in the Bahamas. They were tempted by an explosive attraction, but then they parted ways. Still, Liam has thought about Rachel every day—and night—since.
Now, after ignoring all his phone calls for six month, Rachel has turned up on base with a wild story about a high–ranking military traitor. She claims no one but Liam can help her—and she won't trust anyone else.
With nothing but her word and the testimony of a discharged military cop to go on, Liam would be insane to risk his career—even his life— to help a woman who left him in the dust.
"Catherine Mann is one of the hottest rising stars around!"—Lori Foster, New York Times Bestselling Author
ABOUT THE AUTHOR
USA Today best-selling author Catherine Mann writes military suspense for Sourcebooks and Berkley as well as steamy romances for Harlequin Desire.  She and her military flyboy husband live in Florida with their children and menagerie of animals.
Website * Facebook * @CatherineMann1
To comment on Catherine Mann's blog please click here.