Starting in about April or May, one of the big questions in writers groups was, "How do we write about the pandemic?" or, "Should we write about the pandemic?" This was mostly posed in the romance writers' groups, where people were wondering how sexy it would be to portray mask play, and is it too soon? You know somebody has decided it's not, and hilarious complications will ensue due to ear strap tighteners.
From the start of all this, I like many other authors felt the compulsion to address my own feelings about quarantine, social distancing, and the limitations we embrace to protect ourselves and others. For me, these emotions are magnified because as a mental health professional, I'm attempting to help others through them and the grief of losing jobs, regularity, and, most tragically, family members while dealing with my own struggles. I can't imagine how tough it must be for our frontline medical workers, some of whom I'm lucky to count as friends. In fact, the first Fae Files book is dedicated to them.
When I wrote that inscription back in March, I, like many of us, thought that this pandemic situation would be over by now. Surely by the end of summer, I would be able to see patients in my office, which I signed a five-year commercial lease for in February. Right, please don't ever expect me to predict the future. But here we are in September, and my cat is happy that I am still spending lots of time in my home office. He's become a client favorite and now thinks (knows) he's my supervisor. He may or may not be my model for the Fae Files character of Sir Raleigh.
While the situation has inspired aspects of the Fae Files, they're not pandemic stories. I wasn't ready in the spring to tackle the challenge of writing about our current situation directly, and I'm still not. Instead, with Shadows of the Heart, I wrote a story about a heroine who is dealing with a situation that causes her to face similar – but different enough – challenges. Something lethal is stalking her. She has to figure out how to defeat it, or else her friends and many innocent others will die. Is it a disease? No, it's an invisible creature who feeds off others' souls.
I couldn't resist highlighting some of the similarities between the pandemic and the soul- eater situations. At one point my heroine references a typhoid epidemic, during which there were invisible carriers, and neighbors looked at each other with suspicion. She looks carefully at each person she passes at the fantasy convention in case they're possessed. She is also only safe in her hotel room, and she has to weigh the risks every time she leaves it.
In short, she's experiencing many of the same emotions about we are, and it is up to her to find the courage to face them and to discover her own strength through vulnerability.
That's one of the beauties of literature, isn't it? Sometimes it feels like the coronavirus has a personality and motivation, which makes it a character – dare I say a villain – in our lives. It's easy to feel like we have no control over any of it. Through reading, we get to deal with and process our external challenges, but in a roundabout way. We can defeat the situations that frustrate us vicariously without putting ourselves in danger. Who knows? Perhaps we can even learn something about ourselves through a character who isn't entirely human.
The Fae Files Book 2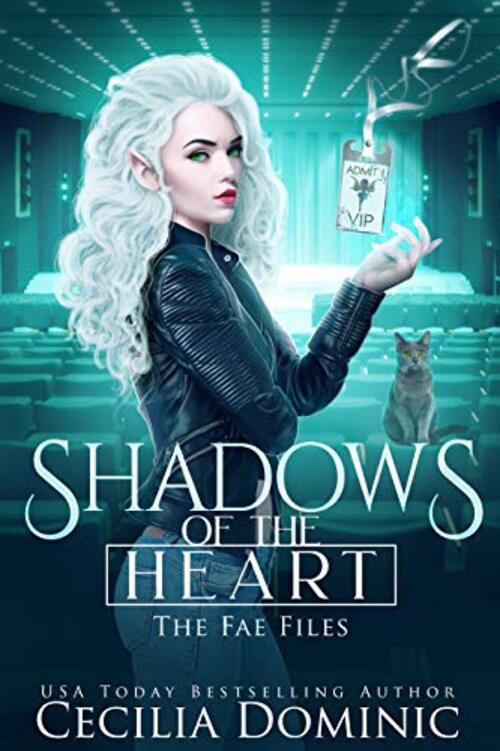 She has one "simple" task to complete to earn her way back home. Too bad the monster she needs to capture is hunting her, too.
Nobody said Fae life was easy. . .
Reine has one minor loose end to tie up before she'll be allowed to return to Faerie–an invisible soul-eating creature is on the loose at a major fantasy convention, and the hotel manager doesn't believe in the paranormal.
As if living in a horror movie isn't bad enough, Reine's brother Rhys and the gargoyle she's becoming too attracted to have some sort of history between them.
Instead of a "loose end," Reine is dealing with the unraveling of her life. Can she figure it all out in time to meet the conditions of her bargain to return to Faerie? Or will her life–as well as those of the convention-goers–be sacrificed for greed, ambition, and a good performance review?
Or, worst of all, will love tempt her to stay on Earth?
In this second installment of the Fae Files, Reine has to balance her desire to return home with the humanity she doesn't want to admit she has and the need for a love she can't accept. If you like sassy, conflicted heroines, slow-burn romance, and lots of drama, then Shadows of the Heart is the book for you.
Grab Shadows of the Heart and grab your pass to enter a strange yet familiar new world today!
Romance Paranormal | Fantasy Urban [Self Published, On Sale: August 25, 2020, e-Book, / eISBN: 9781945074608]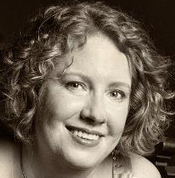 By day, clinical psychologist Cecilia Dominic helps people cure their insomnia. By night, this USA Today bestselling urban fantasy and steampunk author writes fiction that keeps her readers turning pages past bedtime. She prefers the term "versatile" to "conflicted" and has been published in short story and novel-length fiction. She lives in Atlanta, Georgia, with one husband and two cats.