Tell us a little about your latest project, the upcoming YA science fiction novel, DEVASTATION CLASS. 
EM: The book is set in the distant future, with seven military cadets and seventy civilian students aboard a starship on a mission of science and learning. When most of the adults are off-ship, the ship is attacked by the Kastazi, a vicious enemy alien race thought vanquished. Our protagonists–best friends and cadets JD and Viv–are forced to make an impossible choice that will change their lives forever: obey their superiors and die, or mutiny to save the ship and the lives of everyone aboard. But that's just the beginning. What at first looks like an obvious re-invasion by a former enemy turns out to be something much darker and shocking, and a mystery eons in the making will have to be unraveled for them to have any hope of surviving.
GZ: Devastation Class is a multi-POV story, so we get to spend time in the heads of more than one character. Viv and JD are trying to succeed under the weight and long shadows of their war hero parents. There's Nicholas, a cypher whose intentions and motivations are shrouded in mystery, and who is also struggling with terrifying personal questions about his own identity. And then there's Liko, an exceedingly intelligent character who wears the "scarlet letter" of being the son of a man most people view as a traitor. While these characters are all quite different from one another in the way that they process the world around them, they all share one commonality–they must battle challenges beyond their control that are not of their making. There's a diverse assembly of other characters we spend time with, all of whom are on the ship for a very specific reason (spoiler alert: reasons sometimes not even obvious to themselves) and while we don't get inside all of their heads, all of them are battling the same challenges that are totally out of their control. Many of these characters also perceive one another as a threat, so a big question of the book is whether or not they'll be able to learn to trust one another to fight the much larger threat that's stalking them all.
And for all the dog lovers out there–you should know we dedicated the book to our dog Anthony who passed away last December. His qualities–foremost amongst them strength and fierce loyalty–were imbued in some respect into every one of our story's protagonists.
You are both accomplished creators for film and television. What initially drew both of you to writing science fiction?
GZ: Science fiction was something I gravitated to as far back as I can recall.  I remember the first time I heard the words "infinite possibilities in infinite combinations" watching Star Trek and I was hooked. Also the world of infinite possibilities in infinite combinations offered a welcome escape. To put it bluntly, my childhood was not an easy one. Science fiction and fantasy were my safe place during this time, and it comes as absolutely no surprise to me that I grew up wanting to create sci-fi and fantasy worlds of my own to share with people.
EM: I've always been inspired by the magic of science fiction. My older brother and sister introduced me to the original Star Wars when I was small. And then I continued to be drawn toward more sci-fi and fantasy movies, series, and books–because there are no rules. Literally anything is possible, allowing the imagination to soar. And the aspirational components of many of the characters overcoming odds in the stories that I loved allowed me to imagine myself as them–for instance, growing up I imagined myself as Luke Skywalker, Han Solo, and Princess Leia!  
(Photo credit: Tula Jeng)
In addition to being creative partners, you dated for a significant period of time. Do you think your work is stronger because you've developed such a strong relationship?
GZ: I think it's pretty rare that exes stay close after a tough breakup, so I am proud of us for that.  But I think it's probably even more rare that a relationship would evolve and, in some respects, become stronger after a breakup. So, for me, that's pretty special. Our working collaboration felt like it went next-level after the split, and seems like it's only getting stronger as time goes on.
EM: I can add that pretty early on in our relationship, we learned that we have similar taste and similar goals for the quality and types of projects we want to create–and we also speak the same creative language, which is really important in any creative collaboration. I think being in a relationship for so long and living together for half the time we were together, we have a deeper understanding of what makes each other tick–so there's a little bit of collaboration by osmosis happening. We've been inside each other's brains and have an in-depth understanding of each other's sensibilities having been together for 8 years.
(Photo credit: Charles W. Murphy)
I know you have both said that writing a book was the most intense thing you've ever done professionally. Why do you think writing a book is so different than writing for film and TV?
GZ & EM: Well for starters, because writing prose is very different from writing a screenplay, there's more freedom and there are essentially no rules. We can really explore the characters' innermost thoughts and feelings on the page – whereas in a script, we're relaying what the audience will see and hear in action and dialogue and can really only touch upon what the characters are experiencing emotionally. And we're bound to the writing structure of a script and how many minutes the final film or episode of television is supposed to be, thus limiting the page-length.
Then bringing a script to life in film or TV is much more complex. There are many moving parts and many creative, logistical, and budgetary decisions to make–and usually one decision impacts another. It literally takes a village. There's an entire team–directors, writers, producers, cinematographers, the other crew on set, editors, assistant editors, coordinators, post-production supervisors, creative executives at places like HBO and Netflix and many, many more people working in collaboration towards one goal. There's a seemingly endless roster of talents (and the opinions and perspectives that come with them) that need to be navigated, channeled and organized. And they could at any moment go, "Whoa, wait a minute. This kind of sucks. We need to take a closer look at this."
With a book it's basically just you and your editor. There's a freedom to that of course, but also a tremendous amount of risk and anxiety. Without the many layers of people supporting you like in film and TV, at times it feels like you're walking a tightrope across the Grand Canyon without a net.
You two first connected watching a Battlestar Galactica marathon together. Tell us about the other great science fiction themed shows you are enjoying now!
GZ & EM: There's a lot we love. We're terribly excited for Lovecraft Country. We were really into Season 1 of Dark and need to dive into Seasons 2 & 3.  And The Leftovers, although it had its finale a few years ago now, was the last show that we deeply connected on together. As the show went on, it more and more existed in a world somewhere between reality and a dream. And like a dream, its most powerful ideas and images reflected back to inform and give meaning to its reality. There's a specific episode from Season 2, "International Assassin", that had a very direct influence on parts of the book.
—
For more information on Devastation Class by Glen Zipper and Elaine Mongeon, please visit it's website and Instagram page. 
—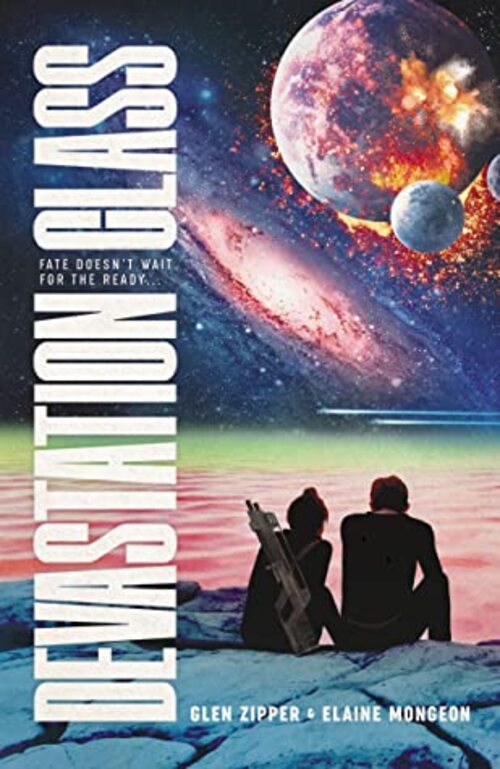 An annihilation force of invading aliens. Human civilization on the brink of extinction. Earth's only hope—seven cadets and the legendary starship they were never meant to command. No matter the cost, they will stop at nothing to survive. No matter the odds, they will fight to save their future.
The distant future. Earth's Alliance forces have emerged victorious from a brutal nine-year war with the mysterious Kastazi–a vicious, highly advanced alien race. In the dawn of a new peace, the Alliance Devastation Class starship California embarks on a mission of science and learning with a skeleton crew of seasoned officers, civilian students, and inexperienced military cadets in tow.
For JD Marshall and Viv Nixon, gifted cadets and best friends, the mission holds special meaning: It offers an opportunity to prove themselves and begin to escape the long shadows of their legendary war hero parents.
Suddenly ambushed by a second wave of invading Kastazi forces, JD and Viv make the impossible decision to spearhead a mutiny to save the California and everyone on it. In command and quickly out of options, they are forced to activate the ship's prototype Blink Reactor–an experimental technology they expect to send them to the safe, distant reaches of space. When their escape transports them to a reality they don't recognize and reveals unimaginably terrifying secrets, they must fight their way home to save not just everyone they love but also humanity itself. Standing in their way are an insurmountable enemy, saboteurs from within, a mystery eons in the making, and the fabric of time and space itself.
Young Adult Science Fiction | Science Fiction Space Opera [Blink, On Sale: September 8, 2020, Hardcover / e-Book, ISBN: 9780310769002 / eISBN: 9780310769040]
Glen Zipper produced the Oscar-winning documentary Undefeated, and the hit Netflix series Dogs. Born in New York City and raised in Fort Lee, NJ, Glen currently resides in Los Angeles, where he enjoys motorcycle riding and stopping to pet every dog he sees. Follow him on Twitter @Zipper and Instagram @glenzipper. (Photo credit: Charles W. Murphy)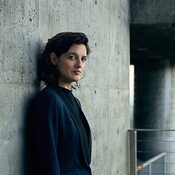 Award-winning filmmaker Elaine Mongeon wrote and directed the short films Good Morning for Warner Bros. Pictures and Swiped to Death for Hulu and the Sundance Institute. She also served as an associate producer on Magic Mike XXL. Elaine has a love for the outdoors and has been known to spend her time traversing glaciers in Canada and precision motorcycle riding. Originally from New England, she currently resides in Los Angeles. Follow her on Twitter @E_Mongeon and Instagram @elainemongeon. (Photo credit: Charles W. Murphy)