I have a confession to make. I'm in love with someone other than my husband, and it's a woman. Her name is Reine, and we've been spending a lot of time together. I'm pretty into her gargoyle boyfriend, too.
When I started writing novels, I switched to a different main point of view character or pair of characters in each book in my series. With the Fae Files, I decided to follow one fascinating character and her love interest through the entire series. I originally had it planned to be three books, a trilogy, but as it turned out, Reine the exiled Fae princess was just too fascinating, so I'm currently working on book four.
What makes Reine interesting? All of my books have themes of identity and self-acceptance, and Reine definitely struggles with those. At the start of the series, Reine is in exile in the Earth realm. She considers herself to be 100% Fae, but she doesn't realize how much her time among humans has influenced her. I've enjoyed exploring this conflict, not only as it applies to her, but to her relationships as well. The slow burn romance also ended up being more complicated than I anticipated. Don't worry, there's a satisfying progression to it as the series goes on.
Pro tip: even if you write sequentially, it's better to not be working on sex scenes while spending time with your parents. Moms have an uncanny ability to interrupt writing at the worst times.
In books one and two, Reine has had to ponder who she is and what she truly needs. In book three, The Shadowed Path, which released on Tuesday, Reine returns to Faerie, but finds that it's not what she's expecting. In this book, she has to decide who she wants to be, not only for herself, but for Faerie. While her choices are set in an urban fantasy universe, the needs behind them are similar to what we non-Fae have to deal with regularly.
Most of us have faced circumstances which we haven't expected in the past year. Many of us have also faced plot twists that caused us to have to reevaluate our life paths. As I mentioned in my book Better Sleep for the Overachiever, written under my professional name, I ended up with a major plot twist in that I wasn't able to have children. I always pictured myself as a mom, and so I've had to rethink my entire future.
Another plot twist — I had always planned to eventually become a full-time author. However, I'm a sleep psychologist with a thriving private practice. It fulfills me in a different way from my writing and allows me to help lots of people, especially now, when insomnia and anxiety are rampant. I love my day job, and I am grateful for the opportunity to make such a big difference in people's lives. Now I'm pondering how to work both of my careers.
One way in which I feel like I really connect to Reine is that I need to learn to better cope with uncertainty. Like my Fae princess, I feel like I'm on my own shadowed path, and I can't always see what's in front of me. I also need to have patience with myself for making the best choices I can with the information I have at the time. At least I don't have to face water wolves. What are they? You'll have to read The Shadowed Path to find out. 🙂
How have you dealt with the plot twists of the past year and of your life in general? Have you escaped into books? I've definitely enjoyed taking vacations in my head by writing The Fae Files. I hope you enjoy them as well. Let me know in the comments below and you'll be entered to win a $20 gift card of your choice (details below).
I'd also love to stay in touch, so if you're interested in more cool peeks behind the scenes of my writing process, my current favorite recipes, and pictures of the world's cutest cat, please sign up for my newsletter, and I'll send you The Wolf's Shadow, the first book in my Lycanthropy Files series, to say thanks.
—
Leave a comment with the best book you've found to escape into over the past year! A lucky commenter will win a $20 gift card to your favorite e-book retailer (you can choose from Amazon, Apple, Kobo, Barnes & Noble). Good luck!
—
The Fae Files Book 3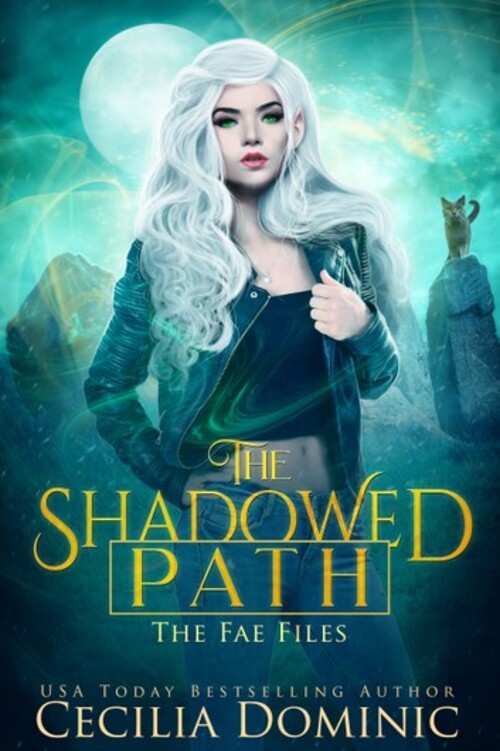 Be careful what you wish for…
Exiled Fae princess Reine's return to Faerie isn't what she hoped. First, she has to sneak in rather than enter in triumph. Second, she has to figure out what to do with a certain handsome gargoyle, who still hasn't forgiven her or her brother for a major betrayal.
Third, she's pretty sure someone in her grandmother's court is trying to kill her.
As Reine travels the shadowed paths typically forbidden to those of the Light Court while evading a hidden, yet clever pursuer, she has to navigate her own interpersonal complications and face the truth about who and what she truly is. Otherwise, she's guaranteed to lose the final battle against the powerful enemy who's been pulling the strings all along, and Faerie will never be the same.
The Shadowed Path is the third installment of The Fae Files, a series with magic, wit, and a little bit of bite. If you like snarky heroines, memorable creatures, and unique magical worlds, then you'll love Cecilia Dominic's spellbinding series.
Romance Paranormal [Self-Published, On Sale: March 3, 2021, Paperback / e-Book, ISBN: 9781945074660 / eISBN: 9781945074615]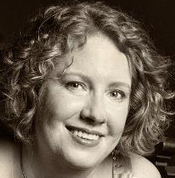 By day, clinical psychologist Cecilia Dominic helps people cure their insomnia. By night, this USA Today bestselling urban fantasy and steampunk author writes fiction that keeps her readers turning pages past bedtime. She prefers the term "versatile" to "conflicted" and has been published in short story and novel-length fiction. She lives in Atlanta, Georgia, with one husband and two cats.