Jen: What inspired you to write ACCIDENTALLY ENGAGED?
Farah: Reena came to me a few years ago. I've always loved food and wanted to write a food blogger character. When I wrote my debut, THE CHAI FACTOR, I used my food blogger character as the main character's best friend, intending to go back to her for my next book. I loved the character so much and knew that the love interest that I paired her with had to be worthy of her, so I created the food-loving, equally adorable, and sexy Nadim for her. Reena's parents have always been overbearing, so I knew an arranged marriage, or facilitated marriage trope would make sense, but I've always loved a fake relationship. The end result is an arranged marriage/fake relationship romance full of family, food, and lots and lots of love.  
How does Reena feel about the art of baking?
Like so many of us, baking is a stress reliever for Reena. She feels that she doesn't have a lot of control in her life. She's unsatisfied at work, her romantic life is a disaster, and her best friend has moved away. And her parents are well-meaning, but far too intrusive in her life. Baking, cooking, and bread baking give Reena something complex that she can have control over. And of course, it tastes delicious!
What sparks Reena to push aside her pride and allow her family to meddle in her business?
At the beginning of the story, Reena believes the only way to have a relationship with her family is on their terms, and with them controlling the major decisions in her life. She knows they mean well, but she feels that they don't know her enough, and she doesn't see how their influence in her life could possibly make her happy. But as she gets to know her parents better as complicated, flawed people through learning their secrets, their failures, and their successes, she realizes that a relationship with them can be on her own terms. And that their support and cooperation can be a positive in her life, instead of holding her back.
What do you hope readers will take away from this book?
More than anything else, I want readers to be entertained by ACCIDENTALLY ENGAGED. It's a rom-com, after all! It's funny, and swoony, and heartwarming before anything else. But I also want readers to understand the complicated realities of South Asian immigrant families, and the nuance specifically our parent/grown children relationships. At its heart, the story is about finding the balance between traditional Indian families and modern Western values. And of course, I want readers to want to bake, and eat, delicious bread!
What's the best way for readers to stay connected with you?
I'm active on Instagram as https://www.instagram.com/farahheronauthor/ and Twitter as https://twitter.com/FarahHeron . I also have a Facebook reader group with a few of my Canadian Rom-com writing friends, Jenny Holiday and Jackie Lau. Northern Heat: https://www.facebook.com/groups/northernheat
Thanks for stopping by to chat with our readers. Best of luck with your fabulous new release, ACCIDENTALLY ENGAGED.
Thank you so much for having me! This was fun!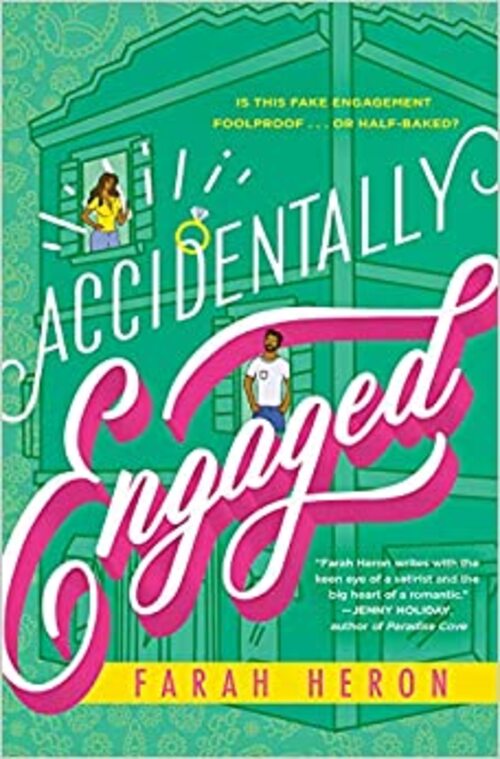 A delightful romantic comedy featuring a Muslim woman who fakes an engagement to the boy next door in the hopes of winning a couples cooking contest.
When it comes to bread, Reena Manji knows exactly what she's doing. She treats her sourdough starters like (somewhat unruly) children. But when it comes to Reena's actual family — and their constant meddling in her life-well, that recipe always ends in disaster.
Now Reena's parents have found her yet another potential Good Muslim Husband. This one has the body of Captain America, a delicious British accent, and lives right across the hall. He's the perfect, mouthwatering temptation . . . and completely ruined by the unwelcome side dish of parental interference.
Reena refuses to marry anyone who works for her father. She won't be attracted to Nadim's sweet charm or gorgeous lopsided smile.
That is, until the baking opportunity of a lifetime presents itself: a couples' cooking competition with the prize of her dreams. Reena will do anything to win — even asking Nadim to pretend they're engaged. But when it comes to love, baking your bread doesn't always mean you get to eat it too.
Multicultural | Romance | Humor [Forever, On Sale: March 2, 2021, Paperback / e-Book, ISBN: 9781538734988 / ]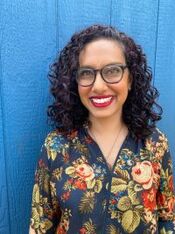 After a childhood raised on Bollywood, Monty Python, and Jane Austen, Farah self-rejected her writing career before jotting down a single word, despite admitting her ultimate fantasy was to be a writer. But when she could no longer keep the story arcs straight in her daydreams, she started writing a few years ago and never looked back. She writes comedic women's fiction full of huge South Asian families, delectable food, and most importantly, brown people falling stupidly in love. Prior to writing, she had careers in Human Resources and Psychotherapy. She lives in Toronto with her patient husband, surly teenager, and delightful middle-grader, along with two gerbils, one hamster, one rabbit, and a fish named Silvia.
***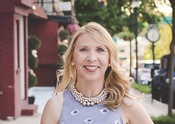 Jennifer Vido is best known for her nationally syndicated Jen's Jewels author interview column. A savvy book blogger she dishes the scoop on the latest happenings in the publishing business. As a national spokesperson for the Arthritis Foundation, she has been featured by Lifetime Television, Redbook, Health Monitor, The New York Times, The Baltimore Sun, Healthguru.com, and Arthritis Today. She is the author of the Piper O'Donnell Mystery series. Currently, she lives in the Baltimore area with her husband and two sons.