1–What is the title of your latest release?
THE MOST BEAUTIFUL GIRL IN CUBA
2–What is it about?
It's inspired by the true story of Evangelina Cisneros, a Cuban revolutionary who was wrongfully imprisoned by the Spanish in a notorious women's jail in Havana, and who became an international celebrity when her plight came to the attention of William Randolph Hearst, the owner and publisher of the New York Journal. Hearst used her as a rallying cry to provoke U.S. intervention in the war for independence between Cuba and Spain. Her life intertwines with that of Grace Harrington, an American journalist, and Marina Perez, a Cuban revolutionary working as a courier in Havana.
3–What do you love about the setting of your book? 
I really loved learning more about this period in Cuban history. It's one I was previously somewhat unfamiliar with, and my research made me wonder what my ancestors' lives would have been like during the fight for Cuban independence.
4–How did your main character(s) surprise you? 
My characters are constantly surprising me! When I originally started researching the book, I didn't know that I was going to tell Marina's story from her point of view, but once I learned more about this time period and the women involved in the fight for independence, I knew she was going to be one of the heroines.
5–Why will readers relate to your characters? 
Grace, Evangelina, and Marina are all brave, passionate, and loyal. I hope readers will admire their courage and convictions.
6–What was one of your biggest challenges while writing this book (spoiler-free, of course!)? 
Evangelina is the first real-life heroine I've ever written, and it was really important to me to be as faithful to her story as possible. While a lot was written about her, there's very little that she actually endorsed herself so I relied primarily on her "autobiography" which was likely ghostwritten by members of Hearst's staff, but there were many times that I wished there was more information available about her life or that I could talk to her and get her answers to some of the questions that I had.
7–Do you look forward to or do you dread the revision process? 
I love the revision process. Drafting can be a bit intimidating to me because you're working against a blank page, but revising feels like an opportunity to polish the story and to really make it shine.
8–What's your favorite snack to have on hand while writing? 
I don't snack too much while I write, but I'm a big coffee drinker.
9–Where would you go for an ideal writer's retreat? 
Anywhere quiet and without distractions!
10–What's the best piece of writing advice you've received? 
The best writing advice I've received is to read widely in the genre you're writing in.
11–Who is the fictional character you want to hang out with the most? (anyone in literature!)
Ooh that is a tough question. I'm not sure if I could pick just one. Sometimes I wish I could meet my characters in real life, just because I spend so much time with them in my head and you really do get emotionally attached after months and years together 🙂
12–What's one of your earliest book memories? 
I remember going to the library and checking out a giant stack of books and feeling a sense of amazement that they were going to let me take them all home.
13–If you had to write in a different genre, what would it be and why? 
I would love to write a mystery or thriller. I'm a HUGE suspense fan as a reader, and it's a genre I've always wanted to write in.
14–What song will automatically put you in a good mood? 
Mr. Jones by The Counting Crows
15–What is your favorite way to practice self-care?
I love to read, watch a good tv show, or do an at-home skincare mask
16–What can you eat and never get sick of? 
Black beans and rice are the ultimate comfort food for me.
17–Will you share a favorite, recent-ish book you recommend? 
I recently read and loved an ARC of Vanessa Riley's upcoming historical fiction release ISLAND QUEEN about the extraordinary life of Dorothy Kirwan Thomas.
18–Do you have any hobbies? 
I love to read in my spare time.
19–Are you an early bird or a night owl?
Night owl!
20–What can readers expect from you next? 
I just finished writing my next book which will be out in 2022. It features three Perez heroines whose lives unexpectedly intersect and is a bit of a family reunion for readers who have read my books.
Thank you for hosting me!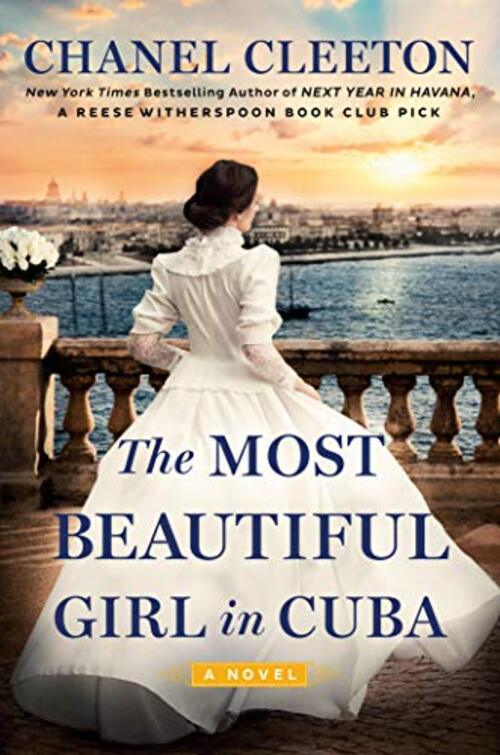 At the end of the nineteenth century, three revolutionary women fight for freedom in New York Times bestselling author Chanel Cleeton's captivating new novel inspired by real-life events and the true story of a legendary Cuban woman–Evangelina Cisneros–who changed the course of history.
A feud rages in Gilded Age New York City between newspaper tycoons William Randolph Hearst and Joseph Pulitzer. When Grace Harrington lands a job at Hearst's newspaper in 1896, she's caught in a cutthroat world where one scoop can make or break your career, but it's a story emerging from Cuba that changes her life.
Unjustly imprisoned in a notorious Havana women's jail, eighteen-year-old Evangelina Cisneros dreams of a Cuba free from Spanish oppression. When Hearst learns of her plight and splashes her image on the front page of his paper, proclaiming her, "The Most Beautiful Girl in Cuba," she becomes a rallying cry for American intervention in the battle for Cuban independence.
With the help of Marina Perez, a courier secretly working for the Cuban revolutionaries in Havana, Grace and Hearst's staff attempt to free Evangelina. But when Cuban civilians are forced into reconcentration camps and the explosion of the USS Maine propels the United States and Spain toward war, the three women must risk everything in their fight for freedom.
Women's Fiction Historical | Historical [Berkley, On Sale: May 4, 2021, Trade Size / e-Book, ISBN: 9780593197813 / eISBN: 9780593098882]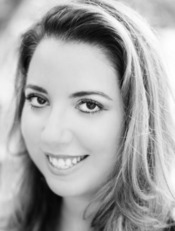 Chanel Cleeton is the New York Times and USA Today bestselling author of Reese Witherspoon Book Club pick Next Year in Havana and When We Left Cuba. Originally from Florida, Chanel grew up on stories of her family's exodus from Cuba following the events of the Cuban Revolution. Her passion for politics and history continued during her years spent studying in England where she earned a bachelor's degree in International Relations from Richmond, The American International University in London and a master's degree in Global Politics from the London School of Economics & Political Science. Chanel also received her Juris Doctor from the University of South Carolina School of Law. She loves to travel and has lived in the Caribbean, Europe, and Asia.