Welcome to Fresh Fiction, Glynis! We are excited to chat with you today. Please tell us a little about yourself and your new book, THE FORGOTTEN ORPHAN. 
Hello, thanks for inviting me along! I'm 63 years old, married since I was 21 and am a mother of three adults. I am also a grandmother to four. Three granddaughters and one grandson. I'm a carer for my mother and am a retired nurse. I live by the sea in England. The town of Harwich was also the home of the captain of The Mayflower, Christopher Jones. 
I enjoy fishing and when I get the opportunity, cross-stitch.
What do you think appeals to readers about novels set during World War II? What do you love writing about this time period? 
As a reader of the genre myself, I am drawn to the strength and resilience of the people who fought for our freedom. It is a story we cannot ignore and one which can be told in many different ways. Each country involved has a different part to play and it makes for interesting reading.  
Your main character, Maisie Reynolds, was raised in an orphanage, was separated from her twin brother, and is now grappling with a tumultuous point in history. How will readers relate to Maisie and her personal journey?  
If anyone has endured a personal struggle of some kind, I think they will relate to Maisie. She opens the story with self-loathing and the belief she is too ugly to be adopted. She compares herself and believes she is not worthy of happiness. As the story moves forward life gets in the way of the small amount of happiness she finds, but through courage and determination, she works a way through her battles and her life is improved tenfold.
Although this is a story of resilience in overcoming hardships, Maisie does meet a Canadian paratrooper, Cam, and they fall in love. Why was it important to you to include a love story in Maisie's story? 
I'm a sucker for a HE, and although I don't write heavy romance, I do like to filter in the power of love. Mind you, I don't make it easy for my female POV, she has to work hard to win her man! I think a lot of people enjoy a good romance after reading about bombed-out towns and sad events.
What can readers expect from you next? 
Ah, I'm delighted to say I've signed a contract for a saga series with the wonderful One More Chapter/HarperCollins for a WWII series set in the UK. It follows the life of a Red Cross nurse and her nomadic adventures during the blitz years within the hospitals she works in, and other outlets where she might be needed. She is an orphan and can relate to the orphans of WWII. She makes friends along the way from a Canadian doctor to an American soldier. It is still in my style but has a few light-hearted moments and of course, I aim for happy endings. It is said orphans are my branding and when I write they certainly demand my attention!
Rapid Fire Random Questions
Cats or dogs: I've had both but lean towards dogs. Sadly, my mother has a lung disease so I can't have pets.
Book you recommend the most:  Little Women by Louisa May Alcott
Favorite smell:  Baking bread
Ketchup or mustard:  Mustard
You've been invited to a costume party – what do you dress up as?: Born on Halloween it has to be a witch!
What fictional city/location would you visit?:  Author Christie Barlow's Scottish village of Heartcross
Favorite childhood movie: Wizard of Oz
How do you practice self-care?: I listen to calming sounds via an app, and take walks along the seafront, or relax at my static caravan home reading endless books.
Breakfast or dinner?: Dinner – or can I have both?
You have a totally free afternoon – no deadlines, no obligations, no Twitter notifications!  What do you do?: Go to a pampering spa!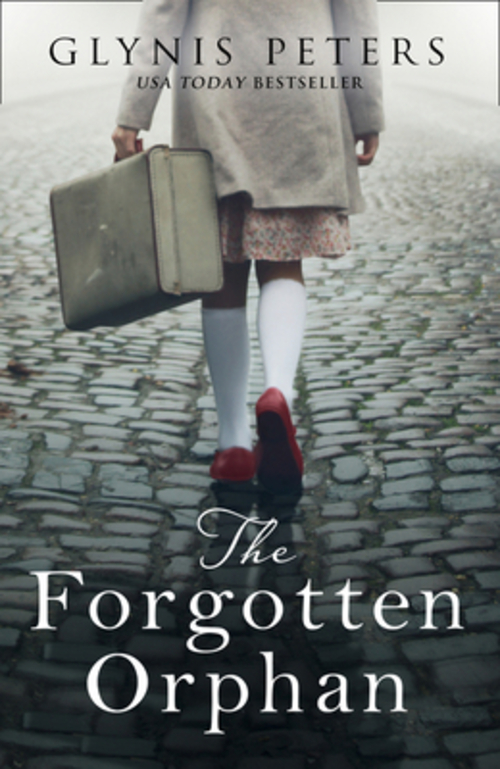 From the internationally bestselling author of The Secret Orphan
A world at war
A secret from her past
A chance to be together…
A moving and compelling historical novel about love, second chances, and resilience in the darkest of times.
Southampton 1940
Abandoned when she was tiny, Maisie Reynolds was separated from her twin brother and forced to grow up in Holly Bush orphanage – a place where she has never known love or kindness.
But with the world at war and Hitler's devastating bombs coming ever closer, fate has other plans for Maisie, and a secret from her past changes everything.
When she meets handsome Canadian paratrooper, Cam, Maisie learns that love might not be lost to her after all – but not before her past life and D Day bring a tragic twist to her happiness.
Historical | Fiction [One More Chapter, On Sale: May 4, 2021, Paperback / e-Book, ISBN: 9780008433963 / eISBN: 9780008363284]
Glynis Peters lives in the seaside town of Dovercourt-Harwich. In 2014 she was shortlisted for the Festival of Romance New Talent Award.
When Glynis is not writing, she enjoys making greetings cards, cross-stitch, fishing and looking after her gorgeous grandchildren.