1–What is the title of your latest release?
THE GIRL WITH STARS IN HER EYES
2–What is it about?
It's the story of a musician searching for her place in the world, the man who holds the key to her heart and her future, and the all-girl rock band that offers her the family she never had.
3–What do you love about the setting of your book? 
I grew up in and around the Philadelphia music scene, and in the music business in general. There are so many stories to tell. I love that I get to share both my passion and my city.
4–How did your heroine surprise you? 
Toni is stronger than even I knew going into the manuscript. Despite her abandonment issues, and the cruel way life has tossed her about, she has a big heart, a level head, and a clear focus on what she wants for herself.
5–Why will readers love your hero? 
Seb is flawed by fiercely loyal. When they were both young, he made a rash decision that hurt both him and Toni. He's never forgiven himself because hurting her, or anyone, is the last thing he'd ever want to do. He's the type of guy who would sacrifice everything for the people he loves.
6–What was one of your biggest challenges while writing this book (spoiler-free, of course!)? 
Inviting the reader backstage and giving them a behind-the-scenes look at the day-to-day grind of being a working musician, famous or not. We see a lot of the glitz and glam at concerts and on awards shows. But it's a job just like any other job. The difference is, when you make a mistake, the whole world sees it.
7–Do you look forward to or do you dread the revision process? 
After that initial moment of "oh my god, my editor hates everything about this book," I actually settle into the spit-and-polish process of turning a piece of coal into a diamond. I love discovering new things about characters and finding ways to make them even more real both to me and to the reader.
8–What's your favorite snack to have on hand while writing? 
I'm not a big snack person but when I'm flagging, usually late-afternoon, I'll grab a handful of roasted pecans or some Popchips. (White cheddar, if you're curious.)
9–Where would you go for an ideal writer's retreat? 
I love hotels. If it were up to me, I'd fly somewhere (Oslo, Paris, New Orleans, Vegas), check into a hotel with a fabulous view, a comfy desk and chair, a big, dreamy bed, and killer room service, and not leave for a week except to sightsee a bit in the early evening before going to dinner. I've actually done that, and I'd do it again in a heartbeat. Beach houses are lovely too, especially in the off-season when they're not too expensive.
10–What's the best piece of writing advice you've received? 
Someone asked me this the other day, so I am repeating myself. Read in your genre. When I started writing romance, I was terrified to read anything contemporary because I worried I'd somehow contaminate my voice. Luckily, someone – many somoenes – set me straight. You have to read in your genre to know what works, what doesn't work, and what the expectations are for your readers. You want to deliver on those.
11–Who is the fictional character you want to hang out with the most? (anyone in literature!)
If you were asking fifteen-year-old me, I would have said Lestat de Lioncourt from Anne Rice's Vampire Chronicles. Now, I think I'd want to hang with Talia Hibbert's Brown sisters. They would be a riot. Or the Super Six from Red, White, & Royal Blue.
12–What's one of your earliest book memories? 
Around fifth grade, I discovered Sherlock Holmes. I read every bit of Holmes lit I could find. I'm not even sure what it was that appealed to me exactly, as fun a character as he is. Whatever it was, I was a little obsessed. I still watch every Holmes adaptation that pops up.
13–If you had to write in a different genre, what would it be and why? 
If I had the patience and the talent, I would write urban fantasy. I love L.A. Banks' Vampire Huntress series, Jim Butcher's Dresden Files, and I got my start writing Buffy fanfiction, and yet I've never completed a paranormal manuscript. I have snippets here and there. Maybe someday.
14–What song will automatically put you in a good mood? 
So many. But I just heard "Hey Ya" from Outkast on a random playlist and it definitely made me smile.
15–What is your favorite way to practice self-care?
I revisit something that brought me joy or comfort; a film, an album, a favourite treat. Anything that puts me in a happy place.
16–What can you eat and never get sick of? 
Don't laugh, lol. Egg custard, especially in English tarts or Portuguese Pasteis de Nata.
17–Will you share a favorite, recent-ish book you recommend? 
I had a spell of time on my hand, so I burned through some books that were at the top of my TBR – Wild Rain by Beverly Jenkins, Rosline Palmer Takes the Cake by Alexis Hall, and Neon Gods by Katee Robert were all fantastic. One that really took me by surprise was Make it Sweet by Kristen Callihan. I fell hard for her Lucien and his grandmother.
18–Do you have any hobbies? 
I love experimental baking, but my real passion is learning new languages. I'm currently studying Norwegian.
19–Are you an early bird or a night owl?
I was a night owl for the longest time, but the pandemic really altered my sleep schedule. Now, I have no idea how to answer. Ha!
20–What can readers expect from you next? 
I'm working on book two in the Lillys series, THE GIRL WITH RHYTHM IN HER HEART, which is scheduled for next spring. My next release is a short story that's part of a charity anthology I put together every June. The anthology is called Love is All, and the short is inspired by an old song called "The Devil Went Down to Georgia."
The Lillys Book 1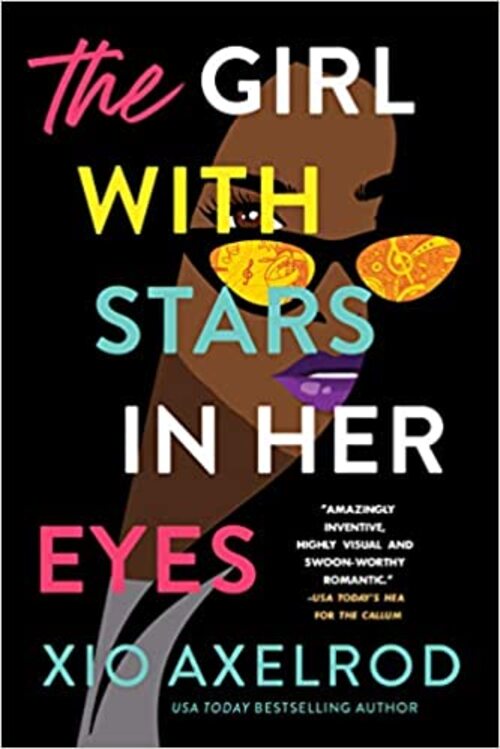 Her name's Antonia "Toni" Bennette (yeah, she's heard all the jokes before) and she's not a rock star. Neither are the Lillys—not yet. But the difference between being famous and being almost famous can be a single wrong note…or the start of something that'll change your life forever.
Growing up in dive bars up and down the East Coast, Toni Bennette's guitar was her only companion…until she met Sebastian Quick. Seb was a little older, a lot wiser, and before long he was Toni's way out, promising they'd escape their stifling small town together. Then Seb turned eighteen and split without looking back.
Now, Toni's all grown up and making a name for herself in Philadelphia's indie scene. When a friend suggests she try out for a hot new up-and-coming band, Toni decides to take a chance. Strong, feminist, and fierce as fire, Toni B. and the Lillys are the perfect match…except Seb's now moonlighting as their manager. Whatever. Toni can handle it. No problem. Or it wouldn't be if Seb didn't still hold a piece of her heart…not to mention the key to her future.
Women's Fiction [Sourcebooks Casablanca, On Sale: April 6, 2021, Trade Size / e-Book, ISBN: 9781492698760 / ]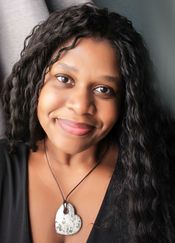 Xio Axelrod is a USA Today bestselling author of award-winning contemporary romance, romantic fiction, and what she likes to call strange, twisted tales.
Xio grew up in the music industry and began recording at a young age. When she isn't writing stories, she can be found in the studio, writing songs, or performing on international stages (under a different, not-so-secret name).
She lives in Philadelphia with one full-time husband and several part-time cats.