Hi, Chanel! Welcome to Fresh Fiction! Please tell us about yourself and your new book, THE LAST TRAIN TO KEY WEST.
Thank you so much for having me! I write historical fiction that focuses on women's stories throughout history. My first two historical fiction releases, Next Year in Havana and When We Left Cuba, were largely inspired by my Cuban heritage and my family's love for their homeland. My new book, The Last Train to Key West, is set decades earlier in 1935 when the Labor Day Hurricane struck the Florida Keys. The Last Train to Key West follows three heroines as their paths cross in unexpected and dangerous ways, and readers of my earlier books will recognize a familiar last name as I follow Beatriz and Elisa's aunt through history.
I love the different formats you've used for setting the scene of the historical stories you've told so far. In Next Year in Havana there were dual timelines, When We Left Cuba was set entirely in the past from one point of view, and in THE LAST TRAIN TO KEY WEST there are three women's stories set over Labor Day Weekend in Key West.  How do you decide to write in these various tones and formats? What do you think the changing viewpoint of your most recent release adds to the story?
The tone and format really dictated by the story for me. With Next Year in Havana, it was a very personal story, inspired partly by my relationship with grandmother, so I knew I wanted it to be a dual timeline story and to have that multigenerational connection. When I started writing When We Left Cuba, I initially played with the idea of having a dual timeline story, but Beatriz's personality and voice were so big that it really overshadowed any other character.
For The Last Train to Key West, Helen's voice came to me first, but there were so many interesting intersections at that moment in history: the ease of travel between Cuba and the United States, the recent Cuban Revolution of 1933, Henry Flagler's infamous Overseas Railroad, the powerful and deadly Labor Day hurricane, the Great Depression, and the recent end of Prohibition, that I knew I wanted to explore how women with different backgrounds would weather these events and what similarities and differences might exist between them. Writing about three heroines gave me an opportunity to immerse myself in distinct events and perspectives.
Helen Berner, Mirta Perez, and Elizabeth Preston are three very different women yet all at crossroads in their lives. What are each of them striving toward? Did you find any of them easier to write/develop than the others?
They're all women looking to find a place for themselves in a time when women historically had less autonomy. While their individual quests are different, as are their circumstances and backgrounds, they're all looking for a measure of security, peace, and freedom.
Helen was the easiest character for me to write and her voice definitely came to me the most strongly. Her story frames the novel for that reason since she always embodied the essence of the story I wanted to tell. Mirta was a challenging character to write at times, which made sense because I think she is very much grappling with who she is and how she fits into the world and society/her family's expectations for her.
Key West comes vividly to life in this book! What did you love the most about the setting of THE LAST TRAIN TO KEY WEST?
I think the Florida Keys have such unique character and each key is really so distinct in its personality. They really lend themselves to an immersive reading escape. I'm originally from Florida, and the state has such a special place in my heart. I love writing about history in the state where I grew up.
THE LAST TRAIN TO KEY WEST is set during the 1930s, which is a really interesting time of transition in history–eople are still feeling the effects of the Great Depression, as well as WWI, and the world is on the brink of WWII starting. What sort of research did you do to learn more about this time?
I read a lot of non-fiction books, articles, and reports and inquiries about the storm. I try to consume as much media as I can surrounding the books I write so I also read memoirs, listened to documentaries and survivor accounts. I tried to get a sense of the times and more detailed things like the meals that would have been prepared by reading recipes from that time period or doing research on what the economic and social life might have been like. I looked at lots of photographs. Really anything and everything I could get my hands on that gave me a sense of the times and life in the Keys. I also travelled to the Keys and spent time researching the various places in the book.
What can readers expect from you next?
My next book, The Most Beautiful Girl in Cuba, is inspired by the true story of Evangelina Cisneros, a Cuban revolutionary who was falsely imprisoned during the fight for Cuban independence from Spain and whose case gained international fame when New York City newspaper magnate William Randolph Hearst labelled her "The Most Beautiful Girl in Cuba," and made her a rallying cry for U.S. intervention against Spain. It's set during the Gilded Age and the Spanish-American War, and features three heroines involved in the fight for freedom.
Rapid Fire Random Questions 
Favorite Romance Trope: Enemies to lovers
Go to mani/pedi nail polish colors: Essie Ballet Slippers
Do you dog-ear or use a bookmark in your books?: Bookmark!
Pancakes or waffles?: Pancakes
Favorite book from childhood: I loved the Nancy Drew books, Sweet Valley books, Babysitters Club series, and Marguerite Henry's horse series.
Morning person or night owl: Night owl, for sure
First thing you'd splurge on if you won the lottery: Probably a trip that involved lots of reading time on the beach!
A song that will always cheer you up: I always feel the need to sing along (loudly) when "Mr. Jones" by the Counting Crows comes on the radio.
Favorite season:  Fall!
You have a totally free afternoon – no deadlines, no obligations, no Twitter notifications!  What do you do?: Read or binge watch my favorite show while face masking!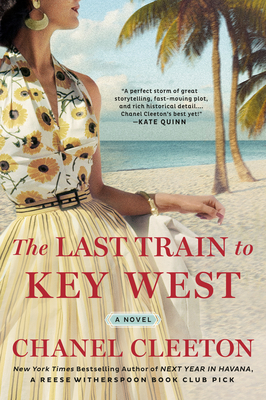 In 1935 three women are forever changed when one of the most powerful hurricanes in history barrels toward the Florida Keys in New York Times bestselling author Chanel Cleeton's captivating new novel.
Everyone journeys to Key West searching for something. For the tourists traveling on Henry Flagler's legendary Overseas Railroad, Labor Day weekend is an opportunity to forget the economic depression gripping the nation. But one person's paradise can be another's prison, and Key West-native Helen Berner yearns to escape.
The Cuban Revolution of 1933 left Mirta Perez's family in a precarious position. After an arranged wedding in Havana, Mirta arrives in the Keys on her honeymoon. While she can't deny the growing attraction to the stranger she's married, her new husband's illicit business interests may threaten not only her relationship, but her life.
Elizabeth Preston's trip from New York to Key West is a chance to save her once-wealthy family from their troubles as a result of the Wall Street crash. Her quest takes her to the camps occupied by veterans of the Great War and pairs her with an unlikely ally on a treacherous hunt of his own.
Over the course of the holiday weekend, the women's paths cross unexpectedly, and the danger swirling around them is matched only by the terrifying force of the deadly storm threatening the Keys.
Historical | Multicultural Historical [Berkley, On Sale: June 16, 2020, Trade Size / e-Book, ISBN: 9780451490889 / ]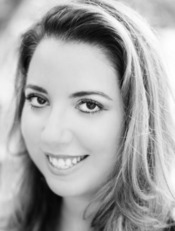 Chanel Cleeton is the New York Times and USA Today bestselling author of Reese Witherspoon Book Club pick Next Year in Havana and When We Left Cuba. Originally from Florida, Chanel grew up on stories of her family's exodus from Cuba following the events of the Cuban Revolution. Her passion for politics and history continued during her years spent studying in England where she earned a bachelor's degree in International Relations from Richmond, The American International University in London, and a master's degree in Global Politics from the London School of Economics & Political Science. Chanel also received her Juris Doctor from the University of South Carolina School of Law. She loves to travel and has lived in the Caribbean, Europe, and Asia.
***
Fresh Fiction Editorial Manager Danielle Dresser is an avid reader, lackluster-yet-mighty crafter, and accomplished TV binge-watcher. Once upon a time, she was a publisher publicist and continues to cultivate her love of books and reading by chatting with the best authors in the business. She lives in Chicagoland with her very own romance hero husband, darling daughter, and two tempestuous cats. Follow her on Twitter and Instagram, @dj_dresser.