Last month we looked at lives impacted by World War I.  This month we'll continue reading about the extraordinary feats and stoic acts of heroism men and women find themselves capable of when tested by the cataclysm that was World War II—a fitting topic as our world continues to battle an invisible modern-day enemy.
Not all the heroics happen in desperate clashes between uniformed soldiers.  Jennifer Ryan's THE CHILBURY LADIES' CHOIR shows us the increasing strain of worry and scarcity in a small village on the English home front.  When the men of Chilbury go off to war, the vicar suggests that the church choir, stripped of its male voices, suspend operation.  Instead, several forthright ladies decide they will "carry on singing" as the Chilbury Ladies' Choir.  Presented through letters and diary entries, the author follows the lives and struggles of the choir's members, including an agonized widow whose only son goes off to war; a flirtatious teenager drawn to a mysterious artist, a refugee hiding secrets, and the choir director who inspires them.  Intrigue, heartbreak, and courage carry the ladies of this small town through these dangerous and desperate days.
From England, we switch to Norway in UNDER DARKENING SKIES by Ray Kingfisher.  In 1940, Oslo reels under the Nazi invasion.  For eighteen-year-old Ingrid Solberg, the Nazi conquest forces an agonizing choice:  how far will she go to protect her invalid mother?  Seventy years later, in the country to which she later emigrated, Ingrid's Canadian son Arnold finds a disturbing letter that leads him to return to Oslo–and search for the devastating truth about his mother, the war, and the unwavering love of the man he knew as his father.
We switch continents again in ALL WE LEFT BEHIND by Danielle R Graham.  The furor of World War II seems far away from peaceful Vancouver, Canada–until Pearl Harbor.  Like many patriotic young men, Hayden joins the air force, determined to help win the war and then come back to the girl he loves.  After his plane is shot down, he survives the misery of prison camp by hanging on to his love for Chidori–only to discover, when he is finally released and sent home, that she has vanished into an internment camp.  From despair to liberation, from misery to eventual triumph, Graham's story pays tribute to the endurance of the human heart.
For our final selection, RESISTANCE WOMEN by Jennifer Chiaverini, we enter the heart of the beast itself–Nazi Germany.  After Wisconsin graduate student Mildred Fish marries brilliant German economist Arvid Harnack and accompanies him back to his German homeland, the couple thrives in the heady atmosphere of 1930's Berlin.  But as Hitler and the Nazis begin to consolidate power, Mildred and her friends, writer Gretchen Kuckoff and literature student Sara Weitz, vow to resist. For years, their resistance cell secretly gathers intelligence they pass on to Mildred's American contacts–until an errant broadcast exposes them. Based on a true story, Chiavarini's tale demonstrates the heroism of ordinary people in the face of unspeakable evil.
Ready to be inspired as we slog through our own "battle with the beast?" This month's selections present stories that will fascinate, engage, and energize you!
***
COMING SOON FROM JULIA JUSTISS: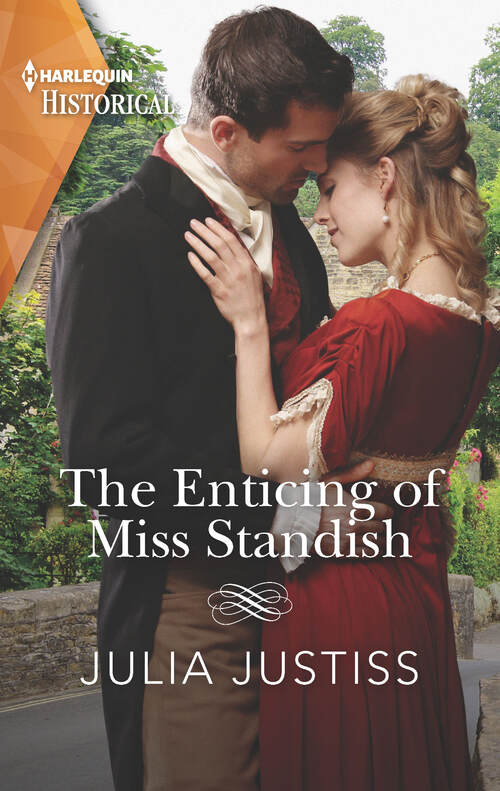 A meeting of minds…
But a most unsuitable match!
When lady's companion Sara Standish meets Cameron Fitzallen, he has his jacket off and he's mending mill machinery. He is manly, capable—though it's most improper for him to set her heart aflutter! He is a mill owner—trade—after all. They share the same aim to help impoverished children, but in the eyes of the ton, she must not mix with him. That doesn't stop her craving his company, or his touch…
Romance Historical [Harlequin Historical Romance, On Sale: August 1, 2020, Paperback / e-Book, ISBN: 9781335505651 / eISBN: 9781488065859]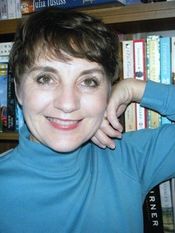 Real, intense, passionate historical romance
After twelve years as a vagabond Navy wife, an adventure that took her from Virginia Beach, VA, to Monterrey, CA, to Tunis, Tunisia to Oslo, Norway and back, Julia Justiss followed her husband to his family's East Texas homeland. On a hill above a pond with a view of pasture land, they built an English Georgian-style home. Sitting at her desk there, if she ignores the summer heat, she can almost imagine herself in Jane Austen's Regency England.
In between teaching high school French and making jaunts to visit her three children (a Seabee in Gulfport, MS, a clothing buyer in Houston and a mechanical engineer in Austin, TX) she pursues her first love—writing historical fiction.