The Summer BBQ Recipe Roundup continues with another scrumptious recipe! Today, Vanessa Riley shares an amazing coconut bread recipes, which is also featured in her new historical romance, A DUKE, THE LADY, AND A BABY. And check out our earlier recipes from earlier this week:
Day 1, an appetizer with Lynn Austin: https://freshfiction.com/page.php?id=10708
Day 2, a main course with Dylann Crush: https://freshfiction.com/page.php?id=10709
Day 3, a side dish with Elise Hooper: https://freshfiction.com/page.php?id=10710
Vanessa Riley here,
Patience Jordan is the fierce heroine of A Duke, The Lady, And A Baby. As the newest recruit to the Widow's Grace, she's undercover in her old house, trying to find evidence of the plot which caused her husband's death and restore her custody of her infant son, Lionel. The Duke of Repington has command of her house and dictated the care of her son, his new ward. The handsome man demands order but from Nanny Patience, but she quick to discover his secrets.
To protect Lionel from his late cousin's conspiracy, the wily duke has filled Patience's home with soldiers, wounded warriors recovering from the Peninsula War. To keep the peace, Patience bakes Coconut Bread. If the boys are good and put away their canons and leave no marks on the floor, sweet butter coconut bread will abound. If they're careless, or the duke has words with the intrepid Patience, she won't bake.  Suffering abounds, and everyone hopes she and the duke will call a truce, so the sweet Caribbean treat will be ready for breakfast.
Here is the recipe. Enjoy.
Patience's Coconut Bread
In parenthesis below are suggestions on how to lighten or make the bread a smidge healthier.
For the Bread
3 cups all-purpose flour, spooned into measuring cup and leveled-off with a knife to be exact
1/2 teaspoon baking soda
1/2 teaspoon salt
2 sticks unsalted butter or (softened 1 butter stick and ½ cup grape seed oil)
2-1/4 cups granulated sugar
3 large eggs or (2 eggs and 1egg white)
1 cup (low fat) buttermilk
1/2 cup toasted finely chopped coconut. To make, take shredded coconut and bake for 10 minutes at 300 degrees. Coconut toasts fast so be aware and stir.
4 teaspoons fresh lemon juice
4 teaspoons coconut extract
For the Syrup
1/3 cup water
1/3 cup granulated sugar
4 teaspoons fresh lemon juice
2 teaspoons coconut extract
For the Glaze (Optional)
1 cup confectioners' sugar
4 teaspoons fresh lemon juice
2 teaspoons coconut extract
1/2 teaspoon toasted finely chopped coconut, packed
1 teaspoon unsalted butter, melted
Instructions
1-Set the oven rack to the middle and preheat to 325°F
2-Spray two 8-inch x 4-inch loaf pans with non-stick cooking spray and dust with flour.
3-In a medium bowl, whisk or sift together the flour, baking soda and salt. Then set aside.
4-In another bowl cream the butter and sugar until light and fluffy, typically 3-4 minutes at medium speed. Scrape down the sides of the bowl. Beat in the whole eggs one at a time, (and then the egg white if following the lighter recipe). Beat well after each addition.
5-Scrape down the sides of the bowl again.
6-In another bowl (yes, we are up to 3 bowls), combine the buttermilk, coconut, coconut extract and lemon juice.
7-Turn the mixer to low speed, Beat in one-quarter of the flour mixture, then one-third of the buttermilk mixture.
8-Repeat. Beat in another quarter of the flour and another third of the milk mixture.
9-Repeat. Beat in another quarter of the flour and the remaining milk mixture.
10-Beat in the remaining flour mixture, then scrape down the sides of the bowl.
11-With a wooden spoon, give the batter a quick stir to make sure all of the ingredients are well mixed.
12-Spoon the thick batter into the greased and floured loaf pans and smooth with a spatula. Bake for 50-55 minutes, or until a toothpick comes out clean. Start checking after 45 minutes.
13-Cool the loaves in the pan for ten minutes on a rack.
14-Meanwhile, make the syrup. Combine the water and sugar in a saucepan and bring to a boil. Remove from the heat and stir in the lemon juice, coconut extract, coconut.
15-Invert loaves onto a rack.
16-Slip a large piece of parchment paper under the rack to catch all the drips from the syrup.
17-Gradually brush the hot syrup over each loaf and the sides, letting it soak in. Take your time. Do not rush. Repeat several times.
18-Allow loaves to cool completely. Typically, about one hour is required.
19-When loaves are cool, transfer to serving platters.
20-To make the glaze: combine the confectioners' sugar, lemon juice, coconut, coconut extract and melted butter in a medium bowl, mixing with a fork until smooth. Add more sugar or lemon juice as necessary to make a thick but pourable glaze. The glaze should have the consistency of thick honey. Spoon the glaze over the top of each loaf.
21-Cut a slice and eat.
Rogues and Remarkable Women #1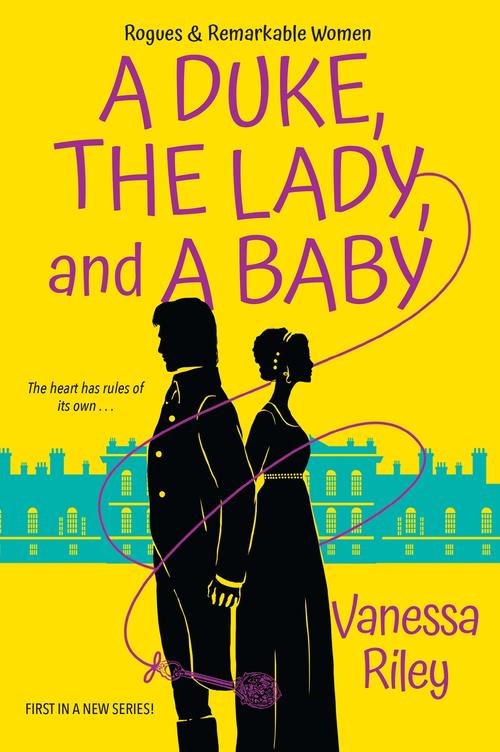 Created by a shrewd countess, The Widow's Grace is a secret society with a mission: to help ill-treated widows regain their status, their families, and even find true love again—or perhaps for the very first time . . .
When headstrong West Indian heiress Patience Jordan questioned her English husband's mysterious suicide, she lost everything: her newborn son, Lionel, her fortune—and her freedom. Falsely imprisoned, she risks her life to be near her child—until The Widow's Grace gets her hired as her own son's nanny. But working for his unsuspecting new guardian, Busick Strathmore, Duke of Repington, has perils of its own. Especially when Patience discovers his military strictness belies an ex-rake of unswerving  honor—and unexpected passion . . .
A wounded military hero, Busick is determined to resolve his dead cousin's dangerous financial dealings for Lionel's sake. But his investigation is a minor skirmish compared to dealing with the forthright, courageous, and alluring Patience. Somehow, she's breaking his rules, and sweeping past his defenses. Soon, between formidable enemies and obstacles, they form a fragile trust—but will it be enough to save the future they long to dare together?
Romance Historical [Zebra, On Sale: June 30, 2020, Trade Size / e-Book, ISBN: 9781420152234 / eISBN: 9781420152241]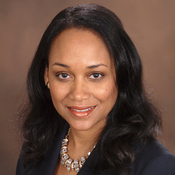 Vanessa Riley writes Regency and Historical Romances of dazzling multi-culture communities with powerful persons of color. Vanessa writes for historical romance readers who admire and acquire books that showcase women who find joy in sweeping kisses and strong sisterhoods. Even in the darkness, she promises to give you laughs and to show you how light always prevails and how love always, always wins. Vanessa juggles mothering a teen, cooking for her military-man husband, and speaking at women's and STEM events. She's known for her sweeping romances and humorous delivery of poignant truths. You can catch her writing from the comfort of her southern porch with a cup of Earl Grey tea.
GIVEAWAY: Where is your favorite place to go on vacation? Let's all dream about the fabulous places we'll able to go soon! You'll be entered to win a copy of A DUKE, THE LADY, AND A BABY by Vanessa Riley. US and Canada only; Good Luck!!