My latest adult contemporary romance, HEARTS ON HOLD, features a professor and a librarian who engage in a short affair while working together on a university project. Dr. Victoria Reese isn't expecting to catch feelings during this three-week trist; she's looking for a release from the stressors of teaching at a predominantly white university, nosy administrators, and an overbearing mother. Her secret lover, John Donovan, has his own share of stressors: Managing the children's department of The Farmingdale Library and caring for a cheeky 12-year-old niece. Working with the tightly-wound, schedule-obsessed professor sounds like a challenge for a man who has ADD and tries to live a laidback life. But there's something about Victoria and her overdue paperback romance that makes John intrigued. He's always up for a sexy challenge.
H is for Hot. These two have amazing chemistry.
E is for Earnest. John is there to support
A is for Attraction. It's instant.
R is for Rendezvous. They have few of those.
T is for Time-management. Victoria loves to schedule
S is for Sisterhood. Yay for female friendships!
O is for Overdue. Victoria's paperback is crazy late
N is for Nemisis. Victoria's boss is a meany.
H is for HEA. Guaranteed
O is for Orchids. Greenhouse Sex!
L is for Lust. That's instant too.
D is for Drama. There's 12-year-old drama.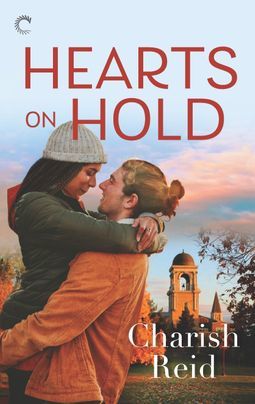 What happens in the stacks stays in the stacks…
Professor Victoria Reese knows an uphill battle when she sees one. Convincing her narrow-minded colleagues at the elite Pembroke University to back a partnership with the local library is a fight she saw coming and already has a plan for. What she didn't see coming? The wildly hot librarian who makes it clear books aren't the only thing he'd like to handle.
When a tightly wound, sexy-as-hell professor proposes a partnership between his library and her university, children's department head John Donovan is all for it. He knows his tattoos and easygoing attitude aren't quite what she expected, but the unmistakable heat between them is difficult to resist.
And then there's the intriguing late fee on her record. For the Duke's Convenience… A late fee and a sexy romance novel? There's more to Dr. Reese than she's letting on.
John might like to tease her about her late fee, but when he teases her in other ways, Victoria is helpless to resist. Mixing business with pleasure—and oh, it is pleasure—always comes with risks, but maybe a little casual fun between the sheets is just what Victoria needs.
Romance Contemporary [Carina Press, On Sale: February 3, 2020, Mass Market Paperback / e-Book, ISBN: 9781488055157 / eISBN: 9781488055157]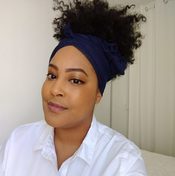 Charish Reid is a fan of sexy books and disaster films. When she's not grading papers or prepping lessons for college freshmen, she enjoys writing romances that celebrate quirky black women who deserve HEAs. Charish currently lives in Sweden, with her husband, avoiding most forms of exercise.