Welcome back to Fresh Fiction, Marie! Please tell us about yourself and your new book, THE KISSING GAME!
Hi there! I'm a NYT and USA Today bestselling romance author of over 100 books. I write contemporary, paranormal, and romantic suspense, all with a bit of heat and humor. And I live in Central Oregon with two growing teens, a dog and a cat (who thinks he's a dog). The Kissing Game is a standalone romance centered around Valentine's Day. It's also a book I've been dying to write for YEARS. The heroine is a romance book lover; the hero is a tall Viking-like hunk who has a big heart but isn't great at showing it. They are perfect for each other! The story has the hero doing his best to win the heroine by Valentine's Day with some. . . interesting. . . presents.
Tell us more about the heroine of THE KISSING GAME, Rena Jackson. Fans of your books know that she was actually introduced a few years ago. . . what sparked her having a book of her own?
Rena Jackson was first introduced as the romance book-loving cousin of the heroine from What to Do with a Bad Boy (2014). I had always intended for Rena to find her happily ever after, especially because she's in love with love and unlucky at it. Plus, everyone who knows her likes her. She's got a bubbly, terrific personality and a giving heart. I had asked my publisher for years, but with one contract or another in the way, it took some time for Rena to get her shot at happily-ever-after. Considering Valentine's Day is her favorite holiday, the release time fits. 
Axel Heller – first of all, that NAME! – initially comes across as the tall, brooding type, but he's completely smitten by Rena. What do you love most about Axel? And what is the most frustrating thing about him?
When Axel first appeared in Roadside Assistance (2016), I knew he'd be a future hero. He's gruff, menacing, and gorgeous – a bad boy with a loving heart. He had an immediate crush on Rena when they met in Zero to Sixty (2017). (They appear as secondary characters in several of my previous books.) I most love that Axel is, at heart, a kind man, but through his upbringing, he's been denied the chance to be good or gentle. Instead, he's spent his life being hard and tough to protect himself. I don't like that he's not that great at communicating. But Rena won't let him get away with excuses.
Valentine's Day is just around the corner. Do you do anything special or fun?
I buy my kids Valentine's hearts and usually get myself either chocolates or flowers. Then, to really treat myself, I get dinner out. I'm a great date. LOL
You've written in so many different subgenres of romance! What's your favorite so far? Is there another genre of romance or fiction in general that you want to try?
My favorite is usually what I'm currently writing. *grin* Though I've been doing contemporary for a while and actually miss paranormal. I think I'll go back to that later this year. Lately, I'm a huge fan of urban fantasy, which are stories with an urban setting, a paranormal vibe, and romantic elements. I've been playing with UF but haven't finished anything yet.   
We love asking authors what they're reading! What's a recent read you absolutely LOVED?
I just finished Jayne Ann Krentz's The Vanishing, which I very much enjoyed. And I also devoured an ARC of Kerrelyn Sparks' How to Love Your Elf. Really cute.   
What can readers expect from you next?
I'm currently working on my four-book firefighter series for Sourcebooks, which first hits shelves in 2021. In the meantime, I'm working on a few projects: the end to my paranormal shifter series, Circe's Recruits 2.0, with the final two books (hopefully) releasing this year. And an urban fantasy I'm doing for fun because I'm really into urban fantasy and fantasy romance lately. 
Rapid Fire Random Questions
Favorite candy:  chocolate
Favorite way to be kind to yourself:  read a book!
Best compliment you recently gave to someone:  Your hair looks great. I love that color. (The girl's hair was a bright pink and looked awesome.)
Favorite flower:  roses
Random interesting fact you like to tell people:  Coffee is life. (more like my personal truth, but there you go)
Best vacation you've ever taken: a trip to Hawaii with my kids
Earliest celebrity crush:  Fred from Scooby Doo LOL (you did say earliest)
Cake or pie:  strawberry rhubarb pie
Last book you read that you really LOVED:  Ilona Andrews's Sapphire Flames
You have a totally free afternoon – no deadlines, no obligations, no Twitter notifications!  What do you do?: Take a long bath then read a book with no guilt or stress. OR if it's sunny and warm out, a hike in the woods. THEN I come home and bath and book it.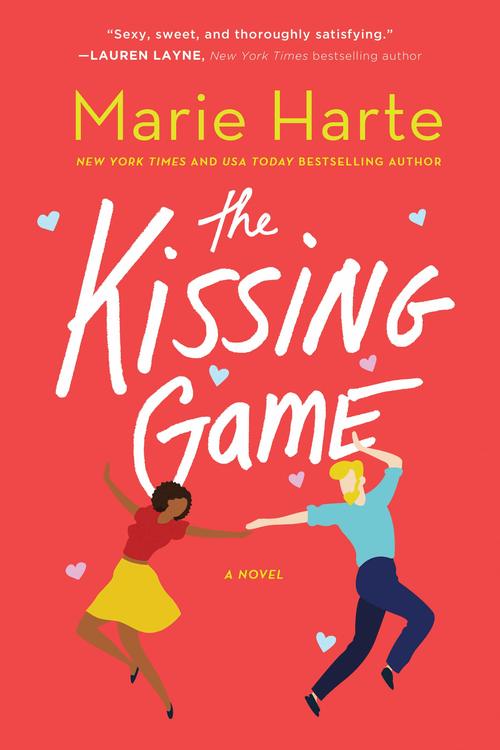 "I bet you a kiss you can't resist me."
Game on.
Rena Jackson is ready. She's worked her tail off to open up her own hair salon, and she's almost ready to quit her job at the dive bar. Rena's also a diehard romantic, and she's had her eye on bar regular Axel Heller for a while. He's got that tall-dark-and-handsome thing going big time. Problem is, he's got that buttoned-up Germanic ice man thing going as well. With Valentine's Day just around the corner, Rena's about ready to give up on Axel and find her own Mr. Right.
At six foot six, Axel knows he intimidates most people. He's been crushing on the gorgeous waitress for months. But the muscled mechanic is no romantic, and his heart is buried so deep, he has no idea how to show Rena what he feels. He knows he's way out of his depth and she's slipping away. So, he makes one crazy, desperate play…
Romance Contemporary | Romance Erotica Sensual [Sourcebooks Casablanca, On Sale: February 4, 2020, Trade Size, ISBN: 9781492696988 / ]

True to Harte's style, she keeps things light and enjoyable, infusing the book with light banter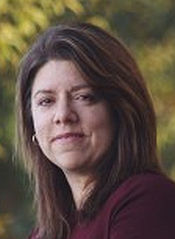 Caffeine addict, boy referee, and romance aficionado, USA Today bestselling author Marie Harte has over 100 books published with more constantly on the way. Writing romance, and in particular erotic romance, across the genres, she's created stories set on other worlds, among paranormal creatures, and between normal men and women seeking true love. Marie is a confessed bibliophile and devotee of action movies. Whether hiking in Central Oregon, biking around town, or hanging at the local tea shop, she's constantly plotting to give everyone a happily ever after. Visit her website and fall in love.