Thank you for having me here to talk tropes, recs and my latest release, Wolf in Sheep's Clothing, fourth of the Big Bad Wolf series! One of the joys of writing a series is being able to put my characters through more than a couple of my favorite tropes. Hoo boy, have I taken advantage of that! When grumpy, human agent Cooper Dayton is unexpectedly partnered with werewolf Oliver Park to investigate a series of mysterious deaths in the first book, The Wolf at the Door, the guys are mutually suspicious to say the least (that must be why they can't take their eyes off one another. . .right. . .?). It's a slow burn, enemies-to-lovers story to its core. But throughout the series Cooper and Park have gone on to meet the family, return to the hometown, and uncover a secret, dark past before getting to this latest release. In Wolf in Sheep's Clothing, I was able to do my own personal take on two of my favorite tropes: Trapped by a Storm and the Fake Relationship. How do you manage to put a real, established couple through the fake relationship trope? By sending them undercover to a couple's counseling retreat in the mountains, of course! But when a passing hurricane cuts Cooper and Park off from help along with a slew of suspects, protecting their real identities becomes critical if they're going to avoid becoming the killer's next targets.
Of course, it isn't possible for Cooper and Park to suffer through, err, I mean, enjoy experiencing all of my favorite tropes. So here are a few of my other faves along with some books that do them wonderfully.
Second Chance Romance. What is it about a character running into that one (or, ah, a few) night stand from last summer that makes me grin? Adriana Herrera's American Love Story is a beautiful, thoughtful book whose two main characters, Patrice and Easton, have a magnetic pull toward one another. The chemistry is undeniable, but the obstacles between them and their HEA are real and have no easy answers.
Not Dead Yet by Jenn Burke is another great example of that second chance at love. You should know I love a paranormal mystery. Now throw in a sort-of ghost teaming up with his detective ex-boyfriend who has a secret of his own, absolutely fascinating world-building and a lovable cast of characters and you get this super fun series that sucks you in again and again!
Professional Rivals. Give me all your professional rival books, please. Especially when they are as delicious and snarky as Rachel Reid's Heated Rivalry and the epic love story of pro hockey players and infamous rivals Shane and Ilya. Shane officially has two rivals now because I will fight him for the "Person who loves Ilya the most" award.
Opposites attract. Not just any opposites, but charming, protective, cinnamon roll Arthur and grouchy, reclusive and magical (literally) Rory. When characters are so seemingly at odds, it just makes that final breaking down of walls all the more sweet, and Allie Therin's Spellbound is the sweetest. Plus, Prohibition-era New York where both the alcohol and the magic have to be kept hidden is one of the freshest backdrops I've read in a while.
Oops, I didn't realize the person I've fallen in love with is the same person I can't stand in another realm of my life. Okay, there has got to be a catchier name for that… But you know what I mean. If you don't, here are two wonderful examples that also happen to be favorite reads of mine. A Seditious Affair by KJ Charles–anonymous, kinky lovers in the sheets, a radical bookseller and a Tory gentleman in the streets. Plus, my all-time favorite confession of love in a romance book. Sally Malcolm's Love Around the Corner, wherein a small-town bookshop owner and mechanic who manage to offend one another at every turn are also unknowingly online crushes/sweethearts who met in a Jane Austen fan group. Seriously. What else do I need to say?
These are just a few of my favorite tropes and reads at this moment, but I'm always on the hunt for more! What tropes are your personal catnip?
Big Bad Wolf Book 4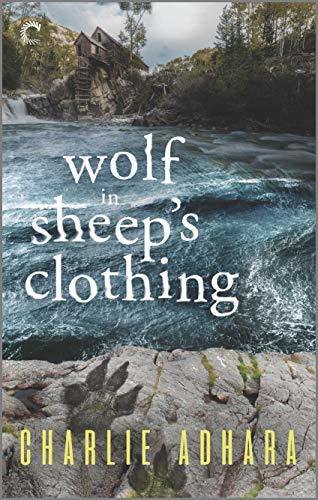 Agent Cooper Dayton and his partner, Oliver Park, are going undercover–at a retreat for couples who need counseling. They do say the best cover story is one that's close to the truth. . . 
Agent Cooper Dayton is almost relieved to get a phone call from his former boss at the Bureau of Special Investigations. It means a temporary reprieve from tensions created by house hunting with Oliver Park, his partner both in work and in life. Living together in a forever home is exactly what Cooper wants. He's just not keen on working out the details.
With a former alpha werewolf missing, Cooper and Park are loaned to the BSI to conduct the search at a secluded mountain retreat. The agents will travel to the resort undercover. . . as a couple in need of counseling.
The resort is picturesque, the grounds are stunning and the staff members are all suspicious as hell.
With a long list of suspects and danger lurking around every cabin, Cooper should be focusing on the case. But he's always been anxious about the power dynamics in his relationship with Park, and participating in the couples' activities at the retreat brings it all to the surface. A storm is brewing, though, and Cooper and Park must rush to solve the case before the weather turns. Or before any more guests–or the agents themselves–end up dead.
Romance Paranormal | LGBTQ Romance [Carina Press, On Sale: March 2, 2020, e-Book, ISBN: 9781488074745 / eISBN: 9781488074745]
Charlie Adhara has always loved a good story and, on occasion, a bad one. After getting her degree in neuroscience, Charlie decided she'd much rather study the heart. She now writes contemporary, mystery, paranormal, queer romance. Or some assortment of that. Whatever the genre, her stories feature imperfect people stumbling around, tripping over trouble and falling in love.
Charlie has done a fair amount of stumbling around herself but tends to find her way back to the northeast U.S. After all, home is where the dog is.