The pandemic has given us a very different 2020 than most of us would have anticipated. Would you say that the pandemic has helped or hindered you creatively? Do you have any advice for writers or artists trying to navigate their creative pursuits during this time?
I've been doing all right for the most part. I work at home, so quarantining doesn't change that. Near the beginning, I'd get bummed out being on lockdown, but I've adjusted, and writing is nothing if not an escape. I really would have liked to go to New England to research a book this summer, but I couldn't (and still can't) do that, which has been unfortunate.
For those trying to navigate creative pursuits–writing is mostly done online anyway. You can pitch, sell, and even buy books without leaving your computer. For others, it's not so easy. No theaters, no art shows… it's a lot harder to go out into the world for inspiration. Though a lot of museums have virtual tours now, which can spark ideas! Most conferences have gone online as well, which, while not having a social element, can actually make it easier for those with disabilities or those who can't travel to attend.
Which came first while writing SPELLBREAKER, Elsie and Bacchus or the idea of spell breaking and spell making?
The idea of spell breaking/making! I often start first with a magic system, and this story was no different. The idea comes from Studio Ghibli's adaptation of Howl's Moving Castle, where the Witch of the Waste tells Sophie that her talents lie in casting spells, not breaking them.
I loved the idea that when spellmakers/breakers die, they leave behind a spell book. That's a beautiful way to think of someone's legacy. How did you come up with that?
I think it came from the idea of spellbooks being made from human leather–so what if the spellbooks were made from humans, entirely? That's an idea that sat in my idea folder for a few years, so I can't remember much more than that!
Over the course of your prolific writing career, is there anything that you learned about yourself as a writer that was different in the beginning?
I learned how to write historicals, ha! Even though my debut series is technically historical, it wasn't intended to be. The book I sold was a high fantasy. But that became an element of my brand, and I found I liked historicals. I even learned how to write them [more] correctly. 😉
I've definitely been able to uncover my strengths and weaknesses the more I write. Just the other day I realized a weakness I need to work on (which I won't share because then y'all will look for it when you read!). An important thing I need to remember (and something all people should remember) is that there is always room for improvement.
Not to spoil anything but SPELLBREAKER ends on quite a cliffhanger, can you give us a tease of what happens next?
Indeed it does! Someone goes into hiding, someone's secret is let out, someone gets to use their magic on-page, and someone is nigh forced to propose. . .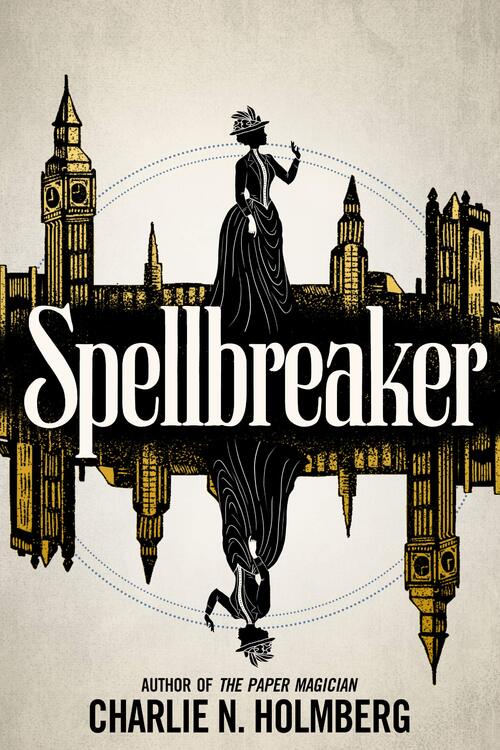 A world of enchanted injustice needs a disenchanting woman in an all-new fantasy series by the Wall Street Journal bestselling author of The Paper Magician.
The orphaned Elsie Camden learned as a girl that there were two kinds of wizards in the world: those who pay for the power to cast spells and those, like her, born with the ability to break them. But as an unlicensed magic user, her gift is a crime. Commissioned by an underground group known as the Cowls, Elsie uses her spellbreaking to push back against the aristocrats and help the common man. She always did love the tale of Robin Hood.
Elite magic user Bacchus Kelsey is one elusive spell away from his mastership when he catches Elsie breaking an enchantment. To protect her secret, Elsie strikes a bargain. She'll help Bacchus fix unruly spells around his estate if he doesn't turn her in. Working together, Elsie's trust in—and fondness for—the handsome stranger grows. So does her trepidation about the rise in the murders of wizards and the theft of the spellbooks their bodies leave behind.
For a rogue spellbreaker like Elsie, there's so much to learn about her powers, her family, the intriguing Bacchus, and the untold dangers shadowing every step of a journey she's destined to complete. But will she uncover the mystery before it's too late to save everything she loves?
Fantasy Historical [47North, On Sale: November 1, 2020, Trade Size / e-Book, ISBN: 9781542020091 / ]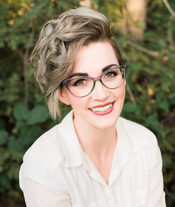 Charlie N. Holmberg is the award-winning author of the Numina series, The Fifth Doll, and many others. Her Wall Street Journal bestselling Paper Magician series, which includes The Paper Magician, The Glass Magician, and The Master Magician, has been optioned by the Walt Disney Company. Charlie's stand-alone novel, Followed by Frost, was nominated for a 2016 RITA Award for Best Young Adult Romance. Born in Salt Lake City, Charlie was raised a Trekkie alongside three sisters, who also have boy names. She is a proud BYU alumna, plays the ukulele, owns too many pairs of glasses, and finally adopted a dog. She currently lives with her family in Utah. Visit her at www.charlienholmberg.com.