Hi, Nicola! We're so glad to have you hear on Fresh Fiction today. Can you introduce yourself and tell us about your new book, THE BOY TOY?  
Hi, thanks so much for having me! I'm a USA Today bestselling and multi-award winning author of 70 books. I write contemporary romance, women's fiction and domestic thrillers for a variety of publishers and I'm hugely excited about my new book, THE BOY TOY. It's a multicultural, interracial contemporary romance set in my home city of Melbourne, featuring a biracial heroine who's half Indian, half American, an Aussie stuntman with a stutter who's a decade younger, and a cast of interfering friends and relatives! While it's a romance, it tackles a few deeper issues like infertility, divorce, cultural assimilation, family expectations and speech impediment.
You write across a variety of different genres and have had quite a few new books come out over the last year (and in the coming months)! What do you like about writing in different genres? Do you find it difficult to switch between them so often?  
Writing in different genres allows me to flex my creative muscle. It's not difficult to switch between them because it keeps me fresh, having to deliver to a particular audience. Recently, I've had two domestic thrillers release, The Scandal and My Sister's Husband, along with Second Chance Lane, women's fiction, and now THE BOY TOY. Readers who've read them all have expressed amazement I write across these genres and I'm rapt with the feedback I'm getting.
Your hero and heroine have a quite a large age gap–10 years–and the HEROINE is older. Why do you think this is surprising for some readers, who are so used to an older hero/younger heroine setup? How much fun did you have flipping the script, so to speak?  
I had a ball! I like to shake things up in the books I write, to give readers a surprise and I hope I deliver that with Samira and Rory's relationship.
THE BOY TOY is set in Australia, where you also live! What are some of your favorite things about having your home as the setting of your novel?  
It absolutely has to be the ability to research the food firsthand! I'm a foodie and I love to include food in my books, so with Indian food at the heart of THE BOY TOY, it seemed only fitting I had to eat at the restaurants Samira did, right? 
Both Samira and Rory have difficult obstacles in their life to overcome (not to mention fall in love with each other). How do you hope readers relate to these characters? 
I think many women struggle with fertility issues and while Samira and Pia have very different experiences with it in this book, some will relate. And as someone with a stutter, Rory's insecurities and vulnerabilities have been my own, and I think most of us have an inherent fear of something so readers should relate to that too.
What are some of your favorite romance tropes to read? To write?  
I love writing opposites attract, friends to lovers, and second chances. Those tropes can be found running through many of my books. As a reader, I enjoy a good enemies-to-lovers story.
What can readers expect from you next? 
The sequel to The Boy Toy, THE MAN BAN, releases July 27th 2021. Dr. Manny, an Anglo-Indian doctor, almost stole the show in The Boy Toy, so it's only fitting he had his own happily ever after. I've just seen the cover and it's gorgeous! I'm currently writing my next women's fiction novel for Harper Collins AU, titled Summer of Serenity, releasing October 2021, another small town story about new beginnings and second chances.
Rapid Fire Random Questions
Summer or Winter?: Summer
A favorite bookish memory: Winning a book of Aussie poems after entering a writing competition for a national newspaper at age 10.
If you had to be an animal, what would you be and why?:  A sloth, so I could relax all day and read!
A book you wish was taught in school: Scion of the Sun (one of my Young Adult paranormal titles!)
Dusk or dawn?: Dusk
A personal indulgence you'll never give up: Chocolate
Do you believe in ghosts?:  Yes
Vanilla or chocolate?: Chocolate
You have a totally free afternoon – no deadlines, no obligations, no Twitter notifications! What do you do?: Read or binge-watch a new show on Netflix!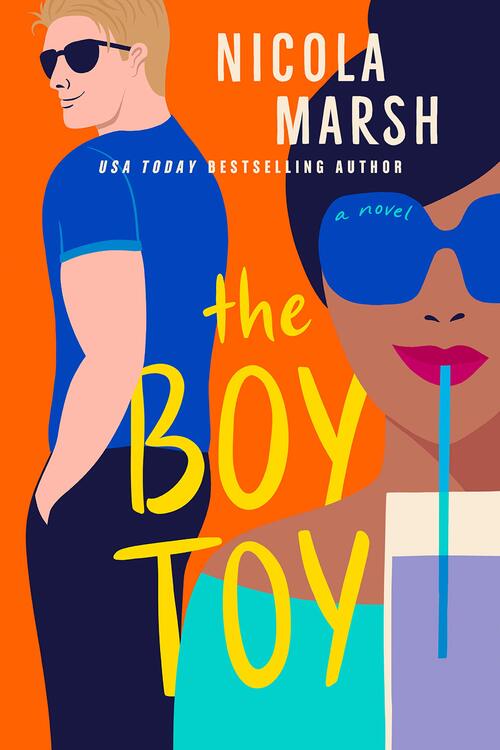 For almost a decade, successful 37-year-old Samira Broderick has used her bustling LA practice as an excuse to avoid a trip home to Australia. She still resents her meddling Indian mother for arranging her marriage to a man who didn't stick around when the going got tough, but now with a new job Down Under, she's finally ready to reconnect with her. And while she's there, a hot international fling might be just what she needs to get out of her recent funk.
Aussie stuntman, Rory Radcliffe, has been hiding his stutter for years by avoiding speaking roles. When a job he can't refuse comes up as a reality show host, he knows he'll need some help for the audition: a dialect coach. But he finds himself at a loss for words when he discovers it's the same sexy woman with whom he just had a mind-blowing one-night stand…
Samira can think of many reasons why Rory is completely wrong for her: he's ten years her junior, for one, and he's not Indian–something Samira's mother would never approve of. Even if things were to get serious, there's no reason to tell her mother…is there?
Romance Comedy | Romance [Berkley, On Sale: November 17, 2020, Paperback / e-Book, ISBN: 9780593198629 / eISBN: 9780593198636]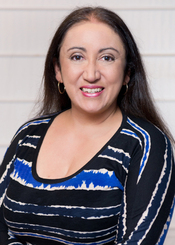 Nicola Marsh is a USA TODAY bestselling and multi-award-winning author in romance, domestic suspense, and women's fiction who has published 70 books, been translated into 30 languages, and sold over 8 million copies worldwide. An ex-physiotherapist, she divides her time between raising two dashing heroes and writing in her dream job. She loves her boys, boots, and books. Oh, and she chats a lot on social media. Find her at www.nicolamarsh.com, on Facebook www.facebook.com/NicolaMarshAuthor, Twitter http://twitter.com/NicolaMarsh and Instagram http://instagram.com/nicolamarshauthor where she loves taking happy snaps of food, books and fun travels.