Thanks for having me at Fresh Fiction! I'm delighted to be here and chat about one of the elements from my latest release, DEADLOCK (June 25)! What strikes me most about my hero and heroine is that they begin from a place of high-stakes mistrust. One wrong move might get either of them killed. What's more tantalizing than a couple so overcome with need for each other that they throw all caution to the wind to be together? I love it. And so I present you, in no certain order, my Top 5 enemies-to-lovers romances.
A COURT OF MIST AND FURY by Sarah J. Maas
It's hard to say too much about this one without spoilers, so consider this your warning! I was simply floored at how masterfully Maas took a character who seemed to be a villain from the previous book and turned him into a hero. Amazing. (A COURT OF THORNS AND ROSES is required reading to get the full impact of this one, but it's fabulous as well.)
WALLBANGER by Alice Clayton
When you can hear your neighbor's, erm, very frequent nocturnal activities through the thin wall separating your bedrooms, how can you face him? This is the dilemma in which Caroline finds herself after she moves into her new apartment. Smoking hot and freaking hilarious. What more could you ask for?
BEAUTIFUL BASTARD by Christina Lauren
I simply adore these ladies. And this is a super-hot office romance that will satisfy your appetite for banter. Maybe Bennett and Chloe have more of a love-hate relationship, rather than being outright enemies, but still worth a mention here! Love this book!
TROPHY WIFE by Alessandra Torre
Imagine that the enemy is your husband, a man you know very little about when you accept his outrageous proposal. Or is he really the enemy? I adore the way Torre makes none of her characters perfect, yet you root for them all the same.
PRIDE AND PREJUDICE by Jane Austen
Because how can this one be left off? It's a classic and a master class on this trope, all on its own. Enough said.
And that's it for me! Be sure to check out DEADLOCK if you like romantic suspense, mistaken identity, hackers, and high-stakes romance! What are some of your favorites featuring animosity that blossoms into love?
Hacker World #1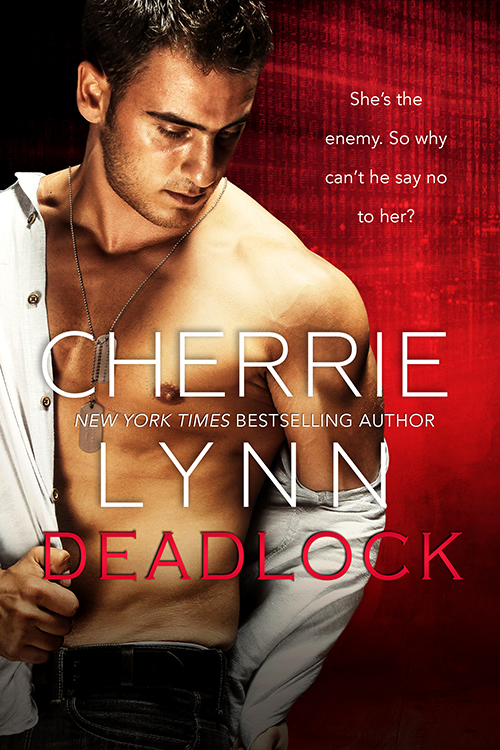 Discover New York Times bestselling author Cherrie Lynn's exciting new series, featuring a team of elite military hackers who will do whatever it takes to protect their country and the women who enter their dark and dangerous world.
Ex–Air Force hacker Jace Adams is the best at what he does. There isn't a system he can't infiltrate or a country his team can't topple. But when he finds Lena Morris, the woman he hates most in the world, on his doorstep, the last thing he wants to do is help her. Or is it really Lena?
Lindsey Morris can't believe her twin sister, Lena, is missing, with only a cryptic text to find the man Lena once betrayed. But as easy as Jace is to look at, getting him to agree to help her find her sister is a lot harder. He refuses to put his team at risk, until they find out the enemy they're facing may be one they have in common…
As Lindsey and Jace race against the clock to save her sister, their shaky truce begins to morph into a fire they can't control. But their lack of trust might be exactly what gets them killed.
Romance Suspense | Romance Military [Entangled: Amara, On Sale: June 25, 2019, e-Book, ISBN: 9781640635357 / ]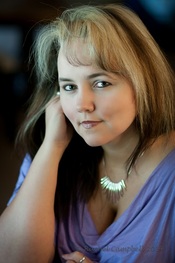 Cherrie Lynn is the New York Times, USA Today, and Wall Street Journal bestselling author of the Ross Siblings and Larson Brothers series of spicy-hot romance novels. If her parents are to be believed, she's been writing since before she can remember. Through her formative years, her scribblings evolved from epic graphic novels about dragons and unicorns to middle school angst-inspired teen soap operas to scorching hot love stories once she discovered her mom's romance novels.
She adores electronic gadgets, heavy metal, gaming, horror movies…everything you wouldn't really expect a country girl to love. She and her hubby are frequently found hitting the road to Dallas (or Houston or San Antonio or Little Rock or wherever!) to catch their favorite rock acts live, but she's much too fragile to go near a mosh pit.
Cherrie writes sexy contemporary and paranormal romances. She's all about strong, caring, sometimes wicked heroes and sensitive heroines with a streak of sass.