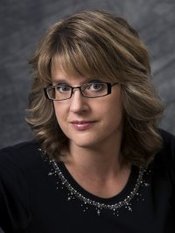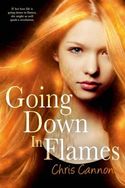 Why do I write about shape-shifting dragons? I love all the possibilities involved with supernatural/paranormal worlds. In GOING DOWN IN FLAMES, Bryn learns she's a shape- shifting dragon when flames shoot out of her mouth for the first time. She's immediately thrust into a new world she doesn't understand. Since I'm creating the world, I gave her a couple of perks to balance out the bad stuff. Due to her new faster shape-shifting dragon metabolism, she can eat whatever she wants and not gain weight. I think that's a common female fantasy. I've never said, "I've had enough double stuffed Oreo's, I'll stop now." It's always more like, "I need to stop eating the double stuffed Oreo's while my butt still fits in my jeans."
I also wanted to create a world where males and females were equal physically in power and strength when they were in their supernatural forms. As a small woman, I've had to ask people to carry heavy things for me most of my life. I hate not being able to finish a project because I can't move something where I need it to go.
When I'm really happy, I dream that I can fly. To me the ability to fly represents absolute joy. As a dragon Bryn loves to fly, and she's better at it than anyone else. When she tries to come back down to earth and deal with people, she stumbles and often falls. It's a running joke in the book that she flies like the wind but her landings suck.
Like most people I look for an escape when I come home from work. I'm a speech therapist by day and master of my own universe at night. GOING DOWN IN FLAMES is the first book in Bryn's adventures. Book two is on the editor's desk and I'm at the midpoint in book three. I plan to explore Bryn's world as long as I can. I hope you'll stop by and visit. I'd love to interact with readers and hear what they think of my shape-shifting dragon world. I can be reached at my website.