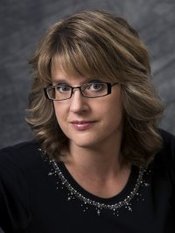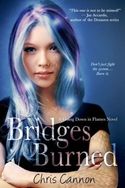 Why do I write about shape-shifting dragons? Because I'd really love to be able to blast annoying people with fireballs. No. Wait. I'm just joking. Mostly.
As a five foot two female, I don't have a lot of physical power. But if I could shape-shift into a dragon, I'd have all the power I ever needed. Other shape-shifting creatures always seem to have weaknesses. Vampires fear the sun. Werewolves can't handle silver. But dragons can pretty much kick anyone's ass, and they don't have to worry about the weather or what metal their dinner forks are made from.
What's another perk that puts dragons at the top of the shape-shifting hierarchy? They can fly. In BRIDGES BURNED, Bryn says, "Flying is freedom." I think that is exactly how it would feel.
Then there is my favorite dragon trait–they can eat whatever they want and not gain weight. Some people were annoyed by the amount of food mentioned in GOING DOWN IN FLAMES. I didn't realize how obsessed I was with food until I started editing BRIDGES BURNED and had to cut ten food scenes. So maybe I should cut back on the hours I watch the Food Network when I'm writing book three.
Those are my reasons for writing about shape-shifting dragons. What's your favorite shape-shifting creature? Leave a comment below, drop by my blog and leave me a message, or post on my Facebook wall.
About BRIDGES BURNED
Don't just fight the system…burn it.
Since discovering she is a shape-shifting, fire-breathing dragon on her sixteenth birthday (surprise!), Bryn McKenna's world has been thrown into chaos. Being a "crossbreed"—part Red dragon and part Blue—means Bryn will never fit in. Not with dragon society. Not with the archaic and controlling Directorate. And definitely not when she has striped hair and a not-so-popular affection for rule-breaking…
But sneaking around with her secret boyfriend, Zavien, gets a whole lot harder when he's betrothed to someone else. Someone who isn't a mixed breed and totally forbidden. And for an added complication, it turns out Bryn's former archnemesis Jaxon Westgate isn't quite the evil asshat she thought. Now she's caught between her desire to fit in and a need to set things on fire. Literally.
Because if Bryn can't adapt to the status quo…well, then maybe it's time for her to change it.
About Chris Cannon
Chris Cannon lives in Southern Illinois with her husband and her three dogs, Pete the shih tzu who sleeps on her desk while she writes, Molly the ever-shedding yellow lab, and Tyson the sandwich-stealing German Shepherd Beagle. She believes coffee is the Elixir of Life. Most evenings after work, you can find her sucking down caffeine and writing fire-breathing paranormal adventures. Going Down In Flames is the first book in Chris Cannon's shape-shifting dragon series.