Did you ever wonder how a writer's mind works? Because – spoiler – it isn't pretty. But I'll give you a peek. Here's the flat out truth – I was more than a little tipsy when the idea for my Naked Men series originated. I was at a wine tasting at Fleming's Steakhouse (twenty-five wines in two hours – hence the tipsiness!). The idea of a series revolving around five guys who share a blog seemed like a winner. Okay, lots of hysterical things seemed like a winner that night, but this one really had legs. Like the wine (that's a joke only for wine snobs, but I promise they'll be ROFL over it). Obviously the guys all had to be different. I still have the paper with the original scribbled ideas: the jock, the jerk, the manwhore, the smooth talker, the big business tycoon. Then I drank more cabernet. You know – to celebrate having an awesome idea!
So the next day – after much water was consumed – I had to figure out how to turn a fun idea into a book. Because five guys typing a blog post on their laptops is, in fact, not a viable idea. The incredibly talented Sue Grafton said, "Ideas are easy. It's the execution of ideas that really separates the sheep from the goats." Now, I'm not sure what makes being a sheep that much better than a goat, seeing as how I could eat goat cheese all day long. But you get the point. The hard part is the execution.
There had to be drama (don't worry – there is lots of sex, too). So I turned the five guys into high school friends who survived a near-fatal accident. The three days they spent struggling to survive turned them into the men who became my heroes. Griffin realized nobody would rescue them, and he had to take control of the situation. He grew up to be a Coast Guard rescue pilot (see it taking shape?), and the hero of book 1, RISKING IT ALL. Josh did not do well going without food for three days. He pulled a little of a Scarlett O'Hara ("I'll never be hungry again" – thank you, Margaret Mitchell!) and turned into a chef.
And Knox, who was petrified that at fifteen he'd die a virgin, grew up to become that manwhore (well, I call him a Casanova because it sounds slightly more classy) that I'd first envisioned. His adolescent fear informing his choices as an adult made him a tad more sympathetic. His giant brain (what he saw as the reason behind his unwanted virginity) turned him into a gajillionaire (technical term, I swear), so he also became the tycoon from my original idea. Then he was interesting enough to be the hero of book 2, WANTING IT ALL. Especially once I decided that the perfect heroine for him would be a woman who moved to D.C. solely for two reasons (in order of importance): 1) to get married ASAP, and 2) to find her newly discovered half-brother. See how that makes them absolutely wrong for each other?
Spoiler: it turns out they just might be perfect for each other. You'll have to read the book to find out. And to get peeks at my other heroes who started out as wine-soaked figments of my imagination and grew into super sexy men who just need to find the right women…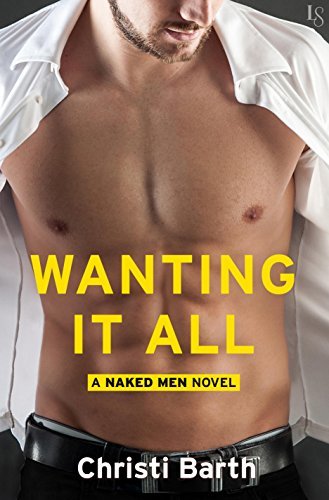 After narrowly surviving a bus crash in high school with his best friends, science geek Knox Davis resolved to become so successful that he could have anything and everything he wants. Now he's über-wealthy, a huge business success, and a notorious ladies' man. Knox refuses to limit himself to one woman, but when his latest conquest—a blond beauty from the Alaskan bush—challenges his superficial ways, Knox begins to see the world through her eyes, and finds he likes what he sees.
A nurturer at heart, Madison Abbott wants to put down roots. She left Alaska to meet Mr. Right—and to track down Logan, the half-brother she's never met. Instead, she finds Knox. Although the sexy-as-sin bachelor may not seem like marriage material, Madison's starting to think that Knox is The One. But Knox refuses to settle down, especially once he learns that Madison is his best friend's little sister. Now it's up to her to convince Knox that she's everything he really wants.
Romance Contemporary [Loveswept, On Sale: August 9, 2016, e-Book, ISBN: 9781101965214 / eISBN: 9781101965214]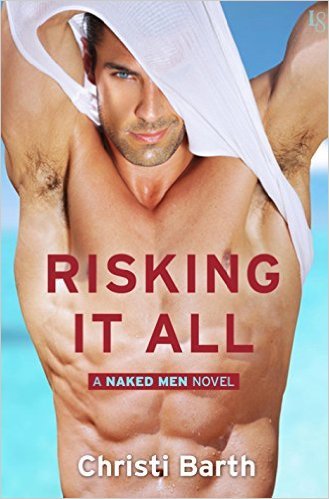 Griffin Montgomery helps people. As a teenager, he kept his best friends alive after their soccer team's bus crashed in the Alps. Now, as a Coast Guard search and rescue pilot, he saves lives with reckless abandon—until he goes too far and earns a lengthy suspension. Working on the Naked Men projects keeps his mind busy, but Griff's itching to get back in the action. That's when he finds his latest rescue mission: a pretty wallflower who's stuck in her comfort zone.
Chloe Widmore doesn't take risks. As a professional letter writer, she gets enough excitement out of expressing other people's emotions. So when the hottest man she's ever seen invades her coffee shop, Chloe surprises herself with how much she wants to be with him. Routines make her feel safe. Griff makes her deliciously unsafe, in so many ways. But falling for him is one risk she might just have to take . . . whether she's ready or not.
Romance Contemporary [Loveswept, On Sale: March 8, 2016, e-Book, ISBN: 9781101965207 / eISBN: 9781101965207]
For info on the entire series as well as my other books, please follow me on any/all of my sites! Website | Blog | Pinterest | Twitter | Goodreads | Amazon Author Page |Facebook |Instagram
Christi Barth earned a Masters degree in vocal performance and embarked upon a career on the stage. A love of romance then drew her to wedding planning. Ultimately she succumbed to her lifelong love of books and now writes award-winning contemporary romance. Christi is President of the Maryland Romance Writers and lives in Maryland with her husband.