Danielle: Welcome back to Fresh Fiction, Christi, and congrats on the release of your new book, ALONG CAME A LADY! We'd love to hear more about it and the set up for this new series, All the Duke's Sins.  
Christi:  Danielle! I'm so excited to be back here chatting with you!! Thank you for both having me, and the warm congrats. Fun fact about me and Fresh Fiction…Fresh Fiction was one of the first blogs to ever host me, back when I began publishing.
As such, it's always special being here! And, I'm really excited to share more about my All the Duke's Sins series. The series centers on the Audley family: three brothers and a sister who live and work in a mining village in Regency, England…and who also happen to be the illegitimate children of the Duke of Bentley! 
Rafe is the eldest of the Audley family. Two things matter more to him than anything. First: his family. He is the protector of his younger siblings. The second being his role as foreman of the Cheadle mines. Rafe lives to thwart his father. He believes his father is a ne'er do well who abandoned his children…however, there is of course, always more to the story.
In terms of the duke, he wants nothing more than to make up for his failures, and bring his children to London, giving them the comfortable life befitting their birthright.  The only problem is Rafe continues to thwart the duke's efforts, turning away Bentley's man of affairs, solicitor, and other interlopers… until the duke sends the unlikeliest of people to convince Rafe to join English High Society—a bold and intriguing woman named Edwina Dalrymple! 😉
Rafe Audley is the bastard son of his estranged father, the Duke of Bentley, and needs to the learn the ways of the ton. Having worked in mines most of his life, he's hesitant to get caught up in the rules and expectations of high society. What do you think Rafe's working class background adds to his character? What will readers love the most about him?  
Growing up in the Cheadle mines since he was a child, Rafe's been responsible for raising his siblings, and providing for his family. As such, he's not a hero whose lived the charmed life of a nobleman. Not by any stretch of the imagination. He's lived a very real, very difficult existence…and through his experience as a miner he'd acquired strengths and known struggles that make him this layered and complex figure. He's a man who is honorable, and isn't afraid to work with his hands, and he also has absolutely no idea what to make of Polite Society.
I think for all of us living outside that fairytale lifestyle of Regency, England, we can easily put ourselves in Rafe's shoes, and imagine what his experience would be like trying to adjust to a completely new world. In Rafe's case, he wants absolutely nothing to do with the ton, however, he has this enormous heart, and is a man who always puts his family first…which will ultimately drive so many of his decisions. It's this love for his siblings, and his desire to give them a better life that is something so many of us can relate to. So many of us have and continue to, put the needs and dreams of those we love, before even our own wants. That is what I—and I think—most readers will love about Rafe.
Edwina Dalrymple is an etiquette expert, but normally teaches young gentlewomen, not a handsome, brooding, man who'd rather be anywhere else than with her. Edwina's tenacity is inspiring! How will readers relate to her? How will she surprise them?  
I believe so much of who Edwina is and what she's faced makes her someone all of us can relate to in some way… the majority of us, be it in our careers or our lives in general, have found ourselves underestimated.
Given Edwina's experience as a working woman in the Regency era, and what she's had to put up with in terms of many past clients, it would be easy to see and expect that Rafe is going to find himself with an instructor as cynical as himself…and yet, that isn't the case at all where Edwina is concerned. Despite the grueling work she's done, and the injustice she's often faced, she's emerged stronger, more determined, and confident in her abilities, and I find her strength refreshing…and what readers might be surprised by is the fact that she's retained a sunny disposition. She's a woman who's able to smile and laugh and who still sees the best in people…which of course, completely baffles our hero Rafe.
Opposites attract, reverse My Fair Lady, battle of wits… ALONG CAME A LADY has some of my favorite historical romance tropes. Do you have a favorite romance trope to read? What about to write?  
Aww!! Thank you SO much!! ALONG CAME A LADY has some of my favorite tropes, too. Amongst my favorite to write is always that opposites attract; there's such fire and explosive passion when those opposites come together, as we see with Rafe and Edwina.
I'm also a sucker for a childhood betrothal story; that is both a favorite of mine to read and write! Oh, and childhood friends who grow up and fall in love…I never met a childhood friend story I didn't love! 🙂 Or the brother falling in love with his best friend's sister…or…LOL okay, like I said…there are so many tropes I adore! 
Because Edwina is an etiquette expert, I am wondering if there were any truly bizarre/surprising rules of society you learned about during your research!  
I had such fun researching the rules on etiquette and the books that Edwina would have used during the period…(That love goes back to my roots as a history researcher at the University of Connecticut.) 🙂
It never ceases to amaze me the fascinating details I stumble across. For example, Thomas Wilson's Etiquette of the Ballroom, (1815) has some head-scratching rules. (Wilson was the dance master at the King's Theatre Opera House and he frequently hosted balls.) Among the rules for dancers…a person couldn't hiss, clap, or make any other noise to disturb the company…and I, of course, have SO many questions about…what was going on in ballrooms to merit this very specific guidance.
What can readers expect from you next?  
I'm working on a somewhat-new-for-me Regency romance project that features mystery elements, and it's been a lot of fun to work on! Details coming VERY soon! 😉
Rapid Fire Random Questions
Dragons or unicorns:  Unicorns!!
Five people you'd invite to your book club (dead, alive, fictional, etc.!):  
My Nana Lil. (I wish she could have been there to see Rafe and Edwina in paperback. She always called herself my 'biggest fan' and encouraged me to not give up on my dream of being an author, even when it felt like an impossible dream.)
Jane Austen…I am rabidly curious to know what she'd think of the modern romance novel, and also get her opinion on our take of the Regency era.
LaQuette…because I love talking books and everything with her, and she's totally fun and insightful.
Sarah MacLean (Not only is her work brilliant…she breaks down and analyzes books in a way that leaves a reader considering characters and plots in a way one might not have previously thought.)
Nora Roberts
Some of your auto-buy authors:  Jodi Picoult, Tessa Dare, Mary Balogh
Favorite flower: Pink peonies
Earliest celebrity crush:  Derek Jeter
Random interesting fact you like to tell people: Something I'd come across that, back when I was teaching which I always loved to share with my high-school history students (and something I love to share with absolutely everyone and everyone)…there were female gladiators in Ancient Rome! They were called Gladiatrixes! 🙂 It was rare but there WERE women who fought!!
Hobbies you have (aside from reading and writing): Baking! (Especially cake decorating.)
Gardening. (Fruits and flowers)
Dream vacation:  London, England!
Sweet or salty snacks:  SWEET! I mean, salty! I mean, both! (Okay, all snacks!) 🙂
You have a totally free afternoon – no deadlines, no obligations, no Twitter notifications!  What do you do?: Nap. Always a nap!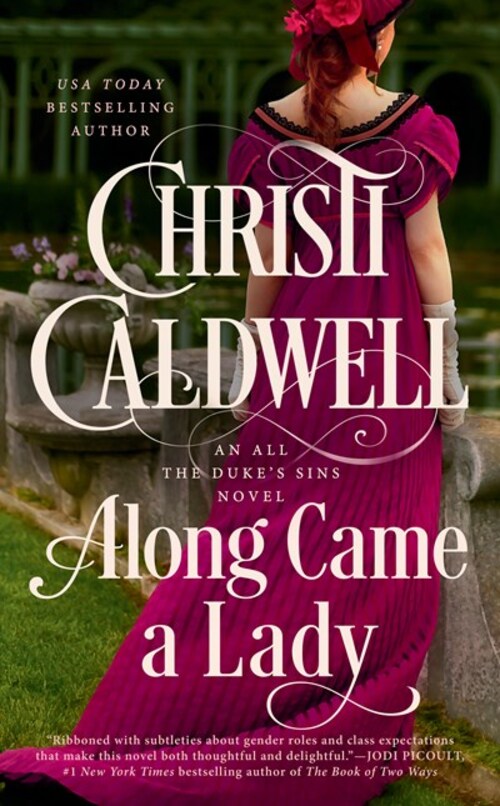 The brooding, illegitimate son of a duke meets his match in the determined woman hired to transform him into a gentleman from USA Today bestselling author Christi Caldwell—perfect for fans of Bridgerton.
Rafe Audley lives to thwart his father, the Duke of Bentley. The ne'er do well who abandoned his children claims he wants to make up for his failures, but Rafe only cares about protecting the people of his mining community and providing for his three siblings, who've been his sole responsibility since childhood. So far, Rafe has turned away the duke's man of affairs, solicitor, and other interlopers, until the clever duke sends the unlikeliest of people to convince Rafe to join English High Society—a bold and intriguing woman.
Edwina Dalrymple has never failed a charge. She's quite adept at successfully transforming young women of the gentry and daughters of newly minted lords to take their place in society. Taming a bastard son of a duke will be child's play, plus this job promises to enhance her reputation within the ton. All she has to do is fetch the wayward Rafe and groom him to be presentable to Polite Society.
As the tenacious teacher and her domineering, stubborn, refuses-to-be-taught pupil engage in a fiery battle of wills, their chemistry ignites and the true lesson becomes clear: opposites attract and hearts must be heard.
Romance Historical [Berkley, On Sale: August 31, 2021, Mass Market Paperback / e-Book, ISBN: 9780593334911 / eISBN: 9780593334928]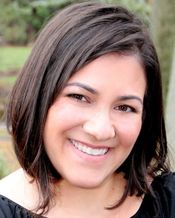 Christi Caldwell is the USA Today bestselling author of the Sinful Brides Series and the Heart of a Duke Series. She blames novelist Judith McNaught for luring her into the world of historical romance. She enjoys torturing her couples before they earn their well-deserved happily ever after. Originally from Southern Connecticut, Christi now resides in North Carolina, where she spends her time writing and being a mommy to an energetic little boy and mischievous twin girls who offer an endless source of story ideas.
***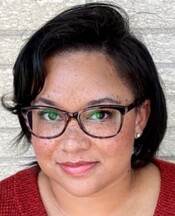 Danielle Jackson Dresser is a contemporary romance author (her debut novel with Berkley will be out in 2022!), avid reader, lackluster-yet-mighty crafter, and accomplished TV binge-watcher.
Once upon a time, she was a publisher publicist and continues to cultivate her love of books and reading by chatting with the best authors in the business as the Editorial Manager of Fresh Fiction and co-host of the Fresh Fiction podcast. Danielle is one of the Boozy Book Broads, a monthly author chat show streamed live on YouTube. She also moderates panels, interviews authors, and hosts a book club at Love's Sweet Arrow, the romance-focused independent bookstore.
Danielle lives in Chicagoland with her very own romance hero husband, darling daughter, and two tempestuous cats. Follow her on Twitter and Instagram, @DJacksonBooks.