1–What is the title of your latest release?
2–What is it about?
A notorious and grumpy gunslinger wants nothing more than to retire and live out his days napping somewhere quiet but instead stumbles into this hole-in-the-wall town and finds himself promptly fake engaged (and then real married) to a morbidly optimistic and determined woman who never gives him a moment's peace. The rest of the zany townsfolk talk him into becoming the sheriff and he find a way to defeat a corrupt landowner who is terrorizing his new wife and the town while chasing after his own HEA.
3–What do you love about the setting of your book? 
It's wild west but it's also green and pretty. It's still remote and untamed but not the tumbleweed dustbin I often think of when picturing a wild western town.
4–How did your heroine surprise you? 
She's more patient with Gray's antics than I pictured her being. I'd go into a scene picturing her irritated and it would end up really fun, with her playing off Gray's surliness and egging him on almost rather than being offended by it.
5–Why will readers love your hero? 
He is so lovably grumpy. He's that scruffy Harrison Ford-esque guy who has been around the block and is just done with people and their nonsense and has no qualms about speaking his mind. He's a hoot.
6–What was one of your biggest challenges while writing this book (spoiler-free, of course!)? 
I really wanted this to have the same humorous rom-com quality that my contemporary books have so getting that suspense and action and danger that are so fun in historicals while still keeping the story, at heart, a rom com, was a fine balance. Hopefully I got it right!
7–Do you look forward to or do you dread the revision process? 
I LOVE it. The first draft is the most difficult for me. But once the basic story is all laid out, I really love going back through and revising and polishing.
8–What's your favorite snack to have on hand while writing? 
Goldfish crackers and some kind of chocolate (not necessarily eaten together though that's not bad either!)
9–Where would you go for an ideal writer's retreat? 
Scotland!
10–What's the best piece of writing advice you've received? 
I've gotten a lot of great advice, but one that I try to keep in mind is that it's okay to take a break. Take care of your mental health. Writing a book is hard. There are days I just really need to step back and allowing myself a little breather always ends up being way more productive than sitting at my computer and forcing a few words because I generally come back the next day recharged and ready to work.
11–Who is the fictional character you want to hang out with the most? (anyone in literature!)
Elizabeth Bennett from Pride and Prejudice. She seems like she'd be fun.
12–What's one of your earliest book memories? 
My earliest memory of reading a book is lying on my stomach flipping through Snow White while a tape read out the story. I also remember opening a large box for Christmas that had that book and several others along with all the tapes that went with them. Best Christmas present ever. My mom says I was 2 when they gave me those books and tapes. Apparently soon after, she was reading the story to me, and she skipped a line and I had the book memorized and told her she did it wrong and then quoted the missed line to her LOL
13–If you had to write in a different genre, what would it be and why? 
I actually write several different genres! I write historicals (in several different eras including Westerns, Victorian, the 1920s, and Highlanders) as Michelle McLean, and I write contemporary rom coms as Kira Archer. I also write educational non-fiction (under Michelle McLean) and for several years my day job was ghostwriting medical articles. I love being able to switch it up and spend time with different genres. It's like exercising different parts of my brain. I really love changing things up. I've actually got some paranormals in the works as well which is the genre I tend to read the most.
14–What song will automatically put you in a good mood? 
Pretty much anything from the 80s lol! "Walking on Sunshine" is a good one.
15–What is your favorite way to practice self-care?
A good book and/or a good nap.
16–What can you eat and never get sick of? 
Hmmm watermelon maybe. I could eat that every day. And salad. I really love a good salad. And brownies LOL
17–Will you share a favorite, recent-ish book you recommend? 
I just read Neon Gods by Katee Robert and really loved it.
18–Do you have any hobbies? 
I used to cross-stitch and play the piano a lot, but lately it's diamond painting. I've done several really large ones but I'm starting to run out of wall space to hang them when I'm done LOL
19–Are you an early bird or a night owl?
Much more of a night owl. I actually love being up early also as long as it's not after a late night LOL But I'm always up late, at least until midnight. I have a hard time falling asleep.
20–What can readers expect from you next? 
Aside from more gunslingers, I've got a fun Victorian series featuring a few disgruntled and fish-out-of-water dukes and their daring ladies that will start releasing at the end of the year, and over on my Kira Archer contemporary side, I've got a new rom com series releasing in Oct.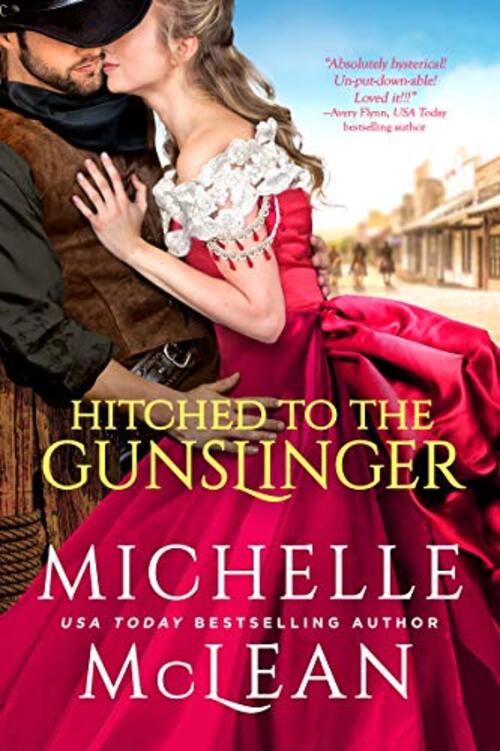 Harrison Ford has nothing on this ruggedly handsome but lazy gunslinger in this new laugh-out-loud western series sure to start a new trend.
Gray "Quick Shot" Woodson desperately wants to retire from his gunfighting days. His goal in life is to find a nice quiet spot where no one knows him so he can retire in peace and take a good long nap. He's extremely good at his job, though he goes to great lengths to not have to prove that – which is more difficult than he'd like with people constantly wanting to either learn his secrets or be the next in line to try and kill him. All he wants is peace and quiet.
Instead, he gets Mercy.
Mercy Douglas has been fending off a greedy landowner ever since she'd moved to Desolation, Colorado. But since her father's death, she's known no peace. So when Gray comes wandering onto her property in the midst of her latest dispute, she jumps at the opportunity to get a little gun power on her side and announces to everyone that they are engaged.
The last thing Gray wants is to be involved in Mercy's mess. She's trouble with a capital T and a bigger pain in the patootie than anyone he's ever met but damn the woman has gotten under his skin. But now he's stuck with a wife he didn't want, in a fight that's not his, in a town that will never accept him.
Except nothing is as it seems in Desolation. And if Gray and Mercy can survive the fight that's coming, they both might get everything they ever wanted.
Romance Comedy | Romance Historical | Romance Western [Entangled: Amara, On Sale: May 25, 2021, Mass Market Paperback / e-Book, ISBN: 9781649370228 / eISBN: 9781649370228]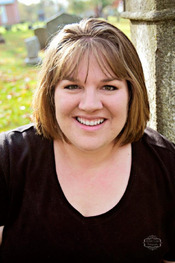 Michelle McLean is a jeans and t-shirt kind of girl who is addicted to chocolate and Goldfish crackers and spent most of her formative years with her nose in a book. She has a B.S. in History, an M.A. in English, and loves her romances with a little heat, a lot of humor, and always a happily ever after.
When Michelle's not working, reading, or chasing her kids around, she can usually be found baking or diamond painting, which she accidentally got addicted to while bored one day. She resides in PA with her husband and two teens, the world's most spoiled dog, and two cats who absolutely rule the house. She also writes contemporary romance as Kira Archer.