Danielle: Welcome back to Fresh Fiction, Chantal! We are so excited to have you here. Congrats on the release of your new book CUSTOM LOVE. What is it about?  
Chantal:  Thank you for having me! Custom Love is Trade and Nadia's story, and is a romantic suspense full of surprises, love and second chances.
CUSTOM LOVE is the latest book in your Fast and Fury series, a spinoff of your Knights of Fury series. What do you love about writing in this world you've created? 
I love that the books have MC elements, but also give me more room to play. I love the characters and the friendships between them.
Nadia and Trade are characters we've seen throughout the series and are finally getting their own story told. What are some of the challenges of bringing together two characters readers already feel like they know? Did Nadia and Trade surprise you in any way while writing their love story?  
They did surprise me. I think the two of them surprised each other, too, and were meant to be together.
Trade is a single dad and has experienced tragedy in his life. How do you think these aspects of his character informs the man he has become when the book begins?  
Trade is a strong hero, he needs to be for his children. At the start he was just doing his best with the awful hand of cards he had been dealt. I think the pain he has been through only makes him appreciate the love he has with Nadia even more.
Nadia is a PI and is used to keeping her guard up. But something about Trade makes her lose her reserve. How do you think she deals with the way her relationship with Trade develops, just as her current investigation heats up? 
Nadia is a very independent woman, and when Trade came into her life he just changed her entire world. I think she was in denial for a little while before she accepted the situation for what it was.
You've written in many different romance genres—contemporary, paranormal, romantic suspense, etc. Is there a genre you want to write in that you haven't yet (romance or otherwise)?  
I haven't finished my paranormal romance novel 'Suck Me' yet and I've been wanting to!
What can readers expect from you next? 
I'm writing another spin off series next, this one with some old and highly requested characters making a comeback! *Cough cough* Cara.
Rapid Fire Random Questions
Favorite Romance Trope:  Surprise baby
Go to mani/pedi nail polish colors:  I always do either white or black. (I'm fun, I know.)
Do you dog-ear or use a bookmark in your books?:  Bookmark
Pancakes or waffles?:  Waffles, but I like both.
Favorite book from childhood:  I read a lot as a child. One that sticks out to me is 'The magic faraway tree' by Enid Blyton
Morning person or night owl: Morning person.
First thing you'd splurge on if you won the lottery: I'd go travelling!
A song that will always cheer you up:  Any Ed Sheeran song
Favorite season:  Summer. I live at the beach!
You have a totally free afternoon – no deadlines, no obligations, no Twitter notifications!  What do you do?: I'd go out to eat (I'm a total foodie) go for a walk on the beach, and then come home and watch Netflix.
Fast & Fury #3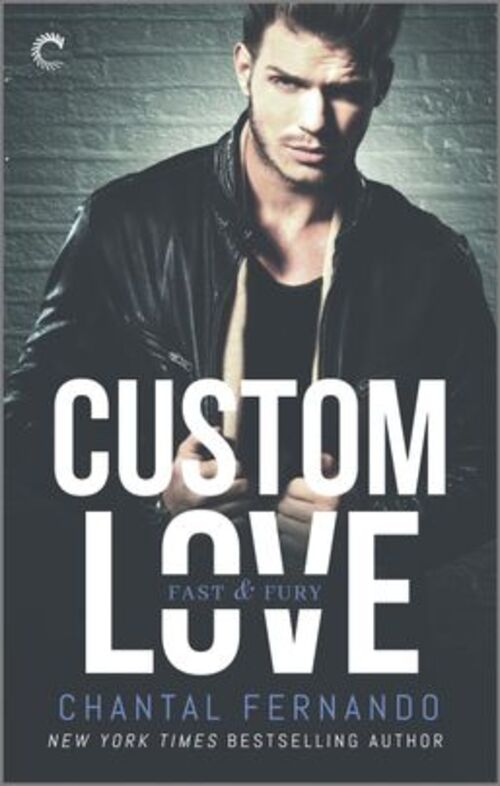 All she wanted was the truth.
All he wanted was to be left alone.
Nadia has always been in charge of her life. As a private investigator, she makes her own hours and only takes on cases that she wants to work on. But when a family friend asks her to look into a case, she instantly regrets it—it hits far too close to home.
The last thing she wants to do is rip open old wounds. Especially Trade's, the single father she's been spending time with. It isn't long before she's falling not just for him, but for the kids he's trying so hard to protect.
But the little voice in Nadia's head tells her that something isn't right, and she's determined to find the truth. Using her connections to the Knights of Fury MC and the Fast & Fury motorcycle garage to gather evidence, Nadia uncovers evidence of a conspiracy that will leave everyone shaken—and force her and Trade to do whatever it takes to keep their new family safe.
Fast & Fury
Book 1: Custom Built
Book 2: Custom Made
Book 3: Custom Love
Romance Contemporary [Carina Press, On Sale: August 24, 2021, e-Book, / eISBN: 9781488076978]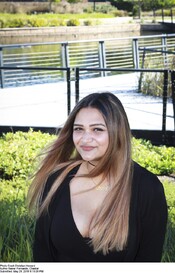 New Adult author
New York Times, Amazon & USA Today Bestselling Author Chantal Fernando lives in Western Australia.
Lover of all things romance, Chantal is the author of the best selling books Dragon's Lair, Maybe This Time and many more.
When not reading, writing or daydreaming she can be found enjoying life with her three sons and family.
***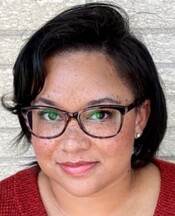 Danielle Jackson Dresser is a contemporary romance author (her debut novel with Berkley will be out in 2022!), avid reader, lackluster-yet-mighty crafter, and accomplished TV binge-watcher.
Once upon a time, she was a publisher publicist and continues to cultivate her love of books and reading by chatting with the best authors in the business as the Editorial Manager of Fresh Fiction and co-host of the Fresh Fiction podcast. Danielle is one of the Boozy Book Broads, a monthly author chat show streamed live on YouTube. She also moderates panels, interviews authors, and hosts a book club at Love's Sweet Arrow, the romance-focused independent bookstore.
Danielle lives in Chicagoland with her very own romance hero husband, darling daughter, and two tempestuous cats. Follow her on Twitter and Instagram, @DJacksonBooks.