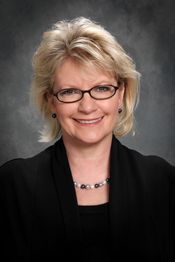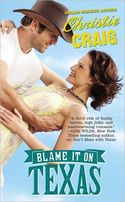 "When things go right, laugh; when thing go wrong, laugh harder."—My Grandmother
I come from a long line of southerners who believe humor is not only an expression of joy, but a damn good coping mechanism.  Laughter soothes your spirit when some stress gremlin tries to steal your joy out of life. A prime example of this was my aunt's funeral.  She was an amazing, strong-willed lady who loved to … love.  She'd been divorced three times and married four.
To the same man.  My uncle, also a strong-willed individual, had passed away a year earlier.
Heavy clouds clung to the morning of my aunt's funeral. We sat in that room with her casket, listening to my cousin talk about how much his mom would be missed. When he stopped to catch his shaky breath, lightning stuck. Literally, lightning struck the funeral home. The pews shook, the power went out. Overtaken by silent blackness, the loudest thing in the room was our grief.  Clearing his throat in the darkness, my cousin said, "Wow.  Mom and Dad must be back together again."
Laughter filled the unlit room like renewed light and we found an emotional reprieve in the humor.
I not only believe in the benefits of humor, but I offer it to my characters. In BLAME IT ON TEXAS, Tyler and Zoe have experienced their share of tragedy. Both need someone to laugh with, someone to love. Zoe's story is especially heart rendering. Imagine having unexplainable memories and reoccurring nightmares. Imagine seeing a cold case show on TV where a picture of you as a child is shown, then it's reported that this child was kidnapped from a rich Texas family years ago. Could your now deceased parents, whom you dearly loved, have lied to you? Worse, could they have been criminals capable of unspeakable acts?
Seeking answers, she high tails to Texas and lands at the feet, or rather is caught hiding under the desk of very sexy private investigator who works for the family. Tyler thinks she's the new receptionist, and Zoe lets him think it and escapes. When Tyler catches up with her at her temporary waitressing job, she unintentionally drops a few plates of food on him. When she later explains that she believes she's the kidnapped child, Tyler's pretty sure Zoe's a few French fries short of a Happy Meal, but he still offers his services. In no time, the sexual tension grows hotter and his offer covers services both in and out of the bedroom. While tempted, she knows Tyler's not looking for commitment and her fragile heart can't handle a short fling. So no hanky-panky.  She makes that very clear.
Ahh, but a woman has a right to change her mind. And a proposed game of Strip Scrabble should convince this stubborn Texan she's reconsidered.
As Tyler and Zoe inadvertently laugh their way into love, my goal is that readers will laugh right along with them.  And as they turn the pages they will find their own reprieve in the heart-melting humor in the Hotter in Texas series.  While a good book can't actually right the wrongs in our lives, like the day at my aunt's funeral, it can help us cope, help us deal with the stressful, joy-robbing gremlins.  So here's to laughing, loving, reading, and slaying gremlins.
Oh, don't forget to enter my contests.  For this blog, I'm giving away a $15 gift card to either B&N or Amazon, winner's choice.  Also today Lori Wilde and I are giving away a Texas-style Boot Scootin' basket for Fresh Fiction's anniversary bash, and tomorrow, for the anniversary bash, I'm giving away a Laugh, Love, Read Basket from Christie Craig & C.C. Hunter. So make sure you enter.
When Tyler spotted the silver Cobalt with Alabama tags parked around the back of the diner, a thrill shot through him. After parking, he took a minute to figure out how best to approach Zoe.  How best to find out why she was snooping around on, and under, his desk?
Inside, he immediately spotted her waiting on an elderly couple.
His gaze did a quick up and down of her shapely body. She filled out the white skirt and top to perfection. When she moved to a dirty table and started stacking dishes, he moved forward.
"Mind if I sit here?" He waited for her to look up, anticipating her reaction.
"No problem." She barely glanced at him.
When she leaned over to clean the far end of the table, his gaze shifted to her ass and he recalled watching her crawl across his office floor.
"Coffee?" She gave the table two more swipes, her hips moving with the circular motion.
"That would be fine."  He sat down. "Thanks."
He waited to see if she'd meet his gaze and hoped for a flash of recognition, but she didn't look at him directly. He watched her step away. She snagged a cup and filled it. Then turning back, she placed the coffee on a tray loaded down with three plates of food.
She moved toward him and set the coffee on his table while balancing the tray with her other hand.
"Got some cream?"
Her gaze shot to his face, and her blue eyes widened with recognition.
He grinned.
She didn't move, but one of the plates on her tray did. She adjusted her hold on the tray as if trying to prevent the disaster, but it was too late. Tyler saw it happening, but there was nothing he could do to stop it. The white plate flew off the tray, heading right at his head. He dodged the plate, but the warm grits and scrambled eggs made a direct hit with his face.
"Shit," she muttered as the plate crashed to the floor.
He knocked a blob of butter from his cheek and looked at her. Her step back sent the second and third plate racing across the tray, and, once again, he was the finish line. Shredded potatoes, accompanied by the half-cooked eggs, plopped right in his lap.
Somehow, he'd managed to catch one plate, but the other plate bounced off the table, hit the linoleum, and shattered. As a thick glob of grits fell from the end of his nose, laughter exploded from the other diner patrons.
"I…" She stared at him.
He scooted his chair back from the table and stared down at himself. She dropped the tray on the edge of his table, grabbed his napkin, and started wiping globs of still warm grits off his chest. She kept wiping, following the trail of food down to his lap. She attempted to flop one half-cooked egg from his crotch. But the yoke burst and he watched it run between his legs.
Finally, she raised her head and met his gaze. He stared into her beautiful blue eyes and the sweetest mouth he could ever remember seeing. Appearing almost as mesmerized by his gaze as he was by hers, her hand slipped deeper between his legs. Her gentle touch came in direct contact with sensitive body parts and felt pretty damn good, too. She jumped back as if suddenly realizing where her hand was.
A smile pulled at his mouth. "It's okay."  Actually it was more than okay.  By damn, she was a pretty thing.
To comment on Christie Craig's blog please click here.