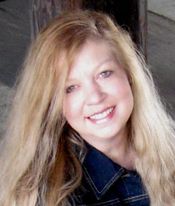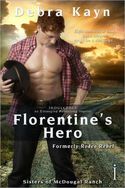 Give me a story in a contemporary setting, with a sexy man whose life is turned upside down by a strong woman, and I can lose hours of time reading the story. When the Indulgence line at Entangled Publishing announced they were going to be releasing trope driven category romance books with new voices, fresh dialogue, all for the price of $2.99, they filled a need for my budget and book buying habits.
I've watched the Indulgence books release each month with excitement. Jennifer Probst, author of THE MARRIAGE BARGAIN, sailed to the top of the charts with every Indulgence author cheering her on. Such exciting times, and proves that category romance books are alive and needed.
You can imagine my happiness when my book, RODEO REBEL, book 4 of the Sisters of McDougal Ranch series was offered a contract with Indulgence. I can tell you that the editing was top notch, the support from my publicist very much appreciated, and the continual support from the authors at Entangled Publishing continues to astound me.
And, every month I'm first in line to buy every single Indulgence book that's released. Then I promptly lose hours of time while I read them!
If you haven't checked them out, go on over to Entangled Publishing, and take a look. You'll recognize them by their sexy covers and the telltale-shaded title that sets the Indulgence books above other books. And, speaking of covers, take a look at my book, RODEO REBEL.
A sexy ginger man with abs you could lay your head on? Bring it on!
Available on Amazon and Barnes & Noble
About RODEO REBEL
When widower and land baron Cole Reardon acquired the Turner Grain Corporation, he didn't know the company sponsored a bull rider. He refuses to support thrill-seekers dumb enough to get on the back of a crazed animal. He's not willing to risk his fortune and livelihood when he has his daughter's well-being to consider. Not even when the bull rider is the sexiest woman he's ever seen.
Bull rider Florentine McDougal plans to turn pro after the season championship, fulfilling her lifelong dream of succeeding in a man's world. That is, until Cole Reardon shows up and threatens to break his sponsorship contract with her. Now everything she's worked for is less than eight seconds away from being destroyed.
Cole distracts Florentine with his sexy mouth and unreasonable demands, and he's not going to compromise his integrity. But she's not going to let him loose until she has pro status. And neither will come away from this dust-up unscathed.
Multi-published Romance Author, Debra Kayn, lives with her family in the beautiful coastal mountains of Oregon on a hobby farm. During the summer, she enjoys riding motorcycles, gardening, playing tennis, and fishing. During the winter, you'll find her outside playing in the snow. A cold weather nut, she lives for the days she's snowbound and fighting with the woodstove to keep the house warm when the power goes out. A huge animal lover, she always has a dog under her desk when she writes and chickens standing at the front door looking for a treat. She's famous in her family for teaching a 270 lb pig named Harley to jog with her every morning.
Her love of family ties and laughter makes her a natural to write heartwarming contemporary stories to the delight of her readers. As someone who met her husband on a blind date when she was nineteen years old, she's a believer of love at first sight and happily ever after.
Visit Debra's website | Follow Debra on Twitter | Like Debra on Facebook | Friend Debra on Facebook
To comment on Debra Kayn's blog please click here.