I grew up in a house where we laughed a lot. We often poked fun at one another, called each other out for stupid things we did, and never let anyone live down one bad mistake.
As a result, I find myself drawn to novels and movies that have a large amount of humor and wit in them. Don't get me wrong, I can appreciate deep, heartfelt storylines, but I've learned that I have to be in the mood for a good cry. And the older I get, the less I enjoy putting myself through the emotional roller coaster. Wow. That made me sound like an old maid. I guess what I mean is that it takes me DAYS to recover from a novel or movie where I've balled my eyes out all night. Instead, if I've laughed through most of it, no recovery is needed and I move onto the next enjoyment.
That's important. I feel like life is serious enough. We deal with so many stressors every day that we need an escape from it all.
These are my top 5 laugh-out-loud movies that no matter what kind of mood I'm in, they are my go-to in order to turn my mood around.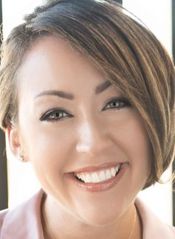 Christina believes that laughter really is the best medicine, which is why in her stories she blends a healthy dose of hilarious hijinks with gritty suspense.
When she's not writing fun contemporary romance or quirky romantic suspense, Christina can be found devouring books in every genre, watching Chris Hemsworth on TV, playing board games with her family, working out, watching Chris Hemsworth on TV, napping, watching Chris Hemsworth on TV, and shopping…for Chris Hemsworth's latest DVD.
She lives near Baltimore with her husband and two sons, who give her an endless supply of humorous material to write about.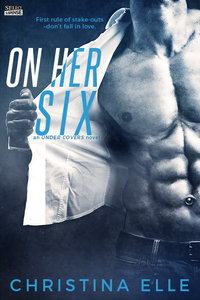 First Rule of Stakeouts: Don't Fall In Love
New neighbors are bad news in Samantha Harper's experience. Especially ones as suspicious and brooding as the guy who just moved in next door. So when the dangerous but sexy stranger seems to be involved in something illegal—the aspiring cop in her takes action. If only she could stop thinking about how he looks naked…
All DEA agent Ash Cooper wants to do is lay low and survive this crap surveillance assignment. But after a run-in with his attractive neighbor, he realizes that's going to be much harder than he planned. Keeping the woman out of trouble is hard enough, but keeping his hands off her is near impossible.