For the Sandy Harbor Lure newspaper: HOLIDAY TRADITIONS
By Trixie Matkowski
In this busy world, there are some traditions during the holidays that comfort us and bring back lovely memories.
For instance, on Christmas Eve, we kids would wait to hear Santa's footsteps and the reindeer hooves on the roof. No matter how hard we tried to stay up, we'd never hear them. But, without fail, the next morning when we looked, there would be some packed snow on the roof.
It was years before we figured out that my father was the one walking on the roof!
Holiday baking is another tradition. Certain families have special fruitcake recipes (and you know who you are), or an ethnic specialty like babka or kugel or those Italian cookies made at Christmas (sure would love some of those hard chocolate ones!). Juanita Holgado, one of my cooks at the Silver Bullet Diner, makes a caramel flan which is to die for. Making these specialties once a year makes them….well, special.
My long-time friend, Mary Ann, uses lovely dishes brought over from Poland by her great-grandmother. I can't wait to set out my Lenox Holiday set. I have another set just for tea.
Speaking of food, which I always do, I celebrate the Polish tradition of going meatless on Christmas Eve. All my guests look forward to potato pierogi, kapusta (sauerkraut with yellow split peas), mushroom gravy, and special onion rolls. Yum.
I usually make twelve dozen pierogi, some of which I give as gifts. Half the fun is inviting friends over to make them with me.
So, gentle reader, Merry Christmas and the happiest of New Years from me and the staff of the Silver Bullet Diner. If you find yourself alone, there's always a place for you at the diner. Come join in the fun and share your traditions with mine.
(Editor's note: No one should be alone on Christmas. Go to Trixie's!)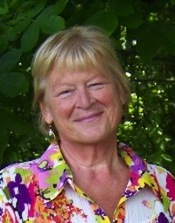 Christine has worked in the criminal justice field for more years than she cares to remember. She has a dual master's degree in Probation and Parole Studies and Sociology from Fordham University.
Unfortunately, the knowledge gained from way too many years in night school, didn't prepare her for what she loves to do the most – writing romances and cozy mysteries.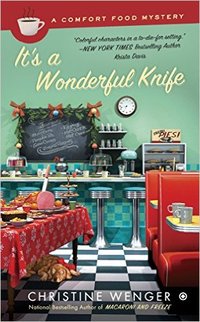 Comfort food and murder are on the holiday menu in the latest mystery from the national bestselling author of MACARONI AND FREEZE . . .
All Trixie Matkowski wants for Christmas is a break—just not the broken leg she got after slipping on some ice. With Sandy Harbor alive in the hustle and bustle of the season, it's the busiest time of the year at Trixie's Silver Bullet Diner. There are millions of things to do, including cater the town's annual Christmas pageant and community dinner with some delicious holiday comfort food.
But the festivities turn into a bit of a turkey after Liz Fellows, the director of the pageant, is found with Trixie's butcher knife in her back. Now Trixie must help the police arrest the scary gentleman—or lady—guilty of the crime if she hopes to get herself off the naughty list.