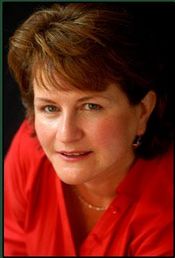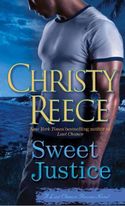 I love romantic suspense, reading and writing it. There's just something about two people falling in love in the midst of danger and chaos that I find fascinating. Writing the story to make it both romantic and suspenseful can be a challenge. It can also be a struggle to make the reader believe that once the danger has passed, the hero and heroine will stay together forever and the HEA is authentic. Even if the story was a good or fun read, if I close the book not completely sure of that happy-ending, I'm not going to be fully satisfied.
Something else that can be a challenge is creating a convincing, believable villain—one who is a worthy foe for the hero and heroine to pursue. In SWEET JUSTICE, my September 6 release, the villain was an interesting one to develop. The hero, Seth Cavanaugh and the heroine, Honor Stone, are both competent professionals. Seth is a former cop; Honor is a former FBI agent. These two are savvy and experienced—experts in pursuing and apprehending criminals. The villain needed to be a good match for them. With two such proficient people, I knew the villain would have to be someone truly hideous and vile. And I have to say that Alden Pike, the cult leader in SWEET JUSTICE, matches that description perfectly. I've had some extremely mean villains in my books and a couple that were just down right psychotic. The villain in SWEET JUSTICE is the most heinous and wretched one I've created to date.
If you've read any of my Last Chance Rescue books, you know that I tend to write dark. I don't like to read graphic violence and try very hard not to go too far when I'm writing. I want my readers to have an enjoyable if somewhat angst-filled reading experience, not nightmares. However, the villain in SWEET JUSTICE was the first one I've written that actually gave me chills. He's a truly hideous person and does horrific things to people. No, I didn't get graphic, but I didn't back away from showing what this man is capable of doing.
Even though I want the villain to be a worthy opponent, I always want him to be one step behind my hero and heroine. He can never seem to know more or be stronger than they are. Yes, there are setbacks and surprises and there are times when it looks like evil might win after all. However, when that nasty villain gets his comeuppance, I want the reader nodding their head because they knew all along that the hero and heroine would conquer the wicked monster and save the day. Because in the end, if there's going to be a believable happy-ever-after, then good must always overcome evil and justice must always prevail.
Have you ever read a book where the villain was so creepy he/she scared you? Who is the most evil fictional villain you've come across?
Let us know and two people will win a signed copy of SWEET JUSTICE.
Last Chance Rescue novels
To comment on Christy Reece's blog please click here.