Happy September!
I am having a hard time believing that we are already heading into a new school year! Of course being from Texas, I can only hope that we are heading into fall sometime soon. This time of the year the blogsphere starts gearing up for its busiest months: Oct to Dec. September doesn't want to feel left out though so here are just a few things going on!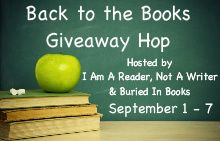 Back to the Book Giveaway Hop
Hosted by I Am A Reader, Not A Writer and Buried in Books
September 1st to 7th
What is a giveaway hop?
Simple – Each participating blog hosts a giveaway and then we link up together allowing our followers to hop easily from one giveaway to another.
For followers this means lots of chances to win free books.
For blogs hosting a giveaway it means lots of new visitors.
It's a win-win!
The Fight begins.

Dark Faerie Tales and Parajunkee's View present the biggest event of the year!
Deep underground, in a super secret location…the fight begins.
Your favorite characters are stepping from the pages to put their talents to the test in hopes of winning the WORLD CHAMPION SUPERNATURAL TITLE and all the fame and fortune that goes along with it.
You Choose The Winners…
The event will be for the entire month of September.
Tons of Giveaways!
Guest Posts by your favorite paranormal authors
Events held everyday!
If you are as excited as we are, spread the word!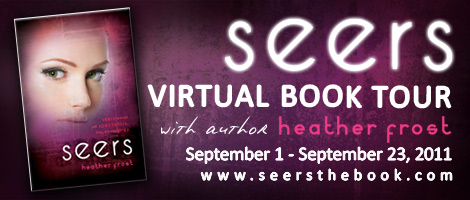 Cedar Fort Publishing is hosting a blog tour for Seers.
From Cedar:We're hosting an awesome blog tour for author Heather Frost's new book Seers, the first book in her Seers Trilogy. Calendar of Blog Stops
It's Vegas, Baby!


Partner in Crime Tours is hosting a Virtual Book tour for WHAT HAPPENS IN VEGAS by Natasha Deen.
Book Tour Stops:
September 1-Review@ Cocktails and Books
September 2-Review@ Bags, Books and Bon Jovi
September 5-Interview@ The Top Shelf
September 6-Review@ Words By Webb
September 6-Interview@ Coffee and a Keyboard
September 8-Review@ Hypnotically Entranced
September 13-Review@ Coffee and a Keyboard
September 16-Guest Post and Giveaway@ Darlene's Book Nook
September 19-Review@ Oodles Of Books
September 20-Interview@ Book Marketing Buzz
September 23-Review@ Urban Girl Reader
September 23-Review@ Lady Lit Reviews
September 26-Review@ Romancing The Book(Valerie)
September 28-Review@ Sweeping Me
September 29-Review@ Socrates Book Reviews
September 30-Guest Post@ The Book Faery Reviews
Read-A-Long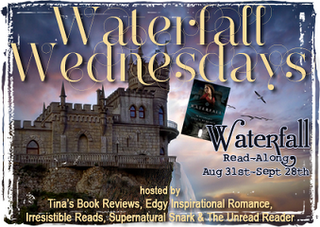 The following blogs are hosting a read-a-long of WATERFALL:
August 31- Chapters 1-6 Hosted by Tina at Tinasbookreviews
Sept 7- Chapters 7-11 Hosted by Missie at The Unread Reader
Sept 14- Chapters 12-17 Hosted by Joy&Serena at Edgy Inspirational Romance
Sept 21- Chapters 18-23 Hosted by Jenny at Supernatural Snark
Sept 28- Chapters 24-28 and Wrap Up Hosted by Nic at Irresistible Reads
I hope that you have a wonderful September! If you have anything happening in October feel free to email me with the details!
Felicia, the Geeky Book Blogger
Visit Felicia at her blog, GeekyBloggersBookBlog.com/