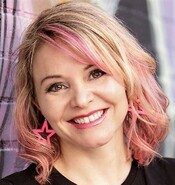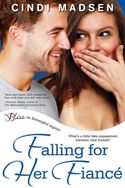 Who doesn't want to know the recipe for the perfect guy? Well, consider me your literary Julia Child. I'm going to show you how the right ingredients can build you the perfect fictional boyfriend.
1.A healthy helping of humor – this can be the trickiest ingredient, as humor changes from person to person, and a class clown doesn't always mean a great love interest. It doesn't mean he can't be a great guy either. But if the guy can make you laugh, and put you at ease, it's always a plus in my book. I've always liked funny guys in real life. Even in movies or TV shows, it seems other girls are dreaming about the super buff popular guy, and I'm won over by the funny guy, who often times is also a bit of a nerd. Sometimes these guys sort of morph and you get buff funny guy, a la, Ryan Reynolds—be still my beating heart. In FALLING FOR HER FIANCÉ, it was important for my hero, Wes, to have a good sense of humor. He can make his best friend Dani (the heroine in the book) laugh and definitely keeps things interesting with challenges like riding a mechanical bull.
2.A whole lotta love for his family – It's hard not to get your heart a little melted when you see a guy treat his family right. You want a guy who loves his mom, but's not too much of a mamma's boy. Wes's sister is getting married, and even though she's chosen Wes's ex-fiancé as a bridesmaid and he doesn't get how she's making everything about the wedding a huge deal, he tries to make her happy. While still giving her a bit of a hard time. And when the guy needs a kick in the pants, it's always nice for the family to be cheering for the relationship to work too.
3.A pinch of nerd – I love guys that have something that's a little bit nerdy about them. While Wes is an adrenaline junkie helicopter pilot who sometimes plays in a band, he and Dani met over their love of history. They know historical facts about the town they live in and how the country formed. He's also got a thing for Kelly Clarkson and her music. Not exactly nerdy, but definitely pleasantly surprising.
So what qualities are your favorite in a love interest? One commenter will win a copy of FALLING FOR HER FIANCÉ
To comment on Cindi Madsen's blog please click here.