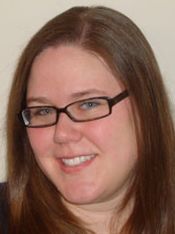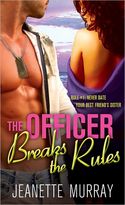 When writing a friends-to-lovers story, there's always a tricky element of hitting the right balance of believability and intensity. If there's no conflict, why would people read the book? But then again, you know these people already like each other…they're friends. So where's the conflict there? Ah…the problem.
In THE OFFICER BREAKS THE RULES, Madison O'Shay isn't conflicted at all. She's wanted Jeremy Phillips since she was sixteen years old. Okay, sure, she was too young for him at that point. But ten years later, she's ready, and he should be too. What's the hold up?
Jeremy Phillips has more hold ups than you can shake a stick at. Battling against his father's expectations, his respect for his best friend (and Madison's big brother!) Tim, trying to figure out his own decisions as he comes to a crossroad in his career…it adds up. And now Madison is making moves he never expected, and the poor guy is thrown for a tailspin.
Madison and Jeremy got their start ten years ago. But they're ready to finish things now.
THE OFFICER BREAKS THE RULES is book two of the Semper Fi series and is on bookshelves and available for e-readers now!
To comment on Jeanette Murray's blog please click here.