Some characters haunt you long after the book is done. That's what fans of our Haunted Bookshop Mysteries told us after we stopped writing them. For nearly ten years their emails, notes, and posts implored us to revive the series. With this month's publication of The Ghost and the Bogus Bestseller, we finally did. We even dedicated the book to our readers, who wouldn't rest until we brought Jack back. And who is Jack?
THE HARDBOILED GHOST
A tough PI from the mean streets of New York, Jack Shepard lived on the seamier side of life. His death (in 1949) was no picnic, either, leaving him with a hardened outlook, especially when it comes to judging people and their motives. Despite his troubled spirit, Jack has a wicked sense of humor, and he can't help cracking wise about the absurdities of modern life—from bottled water and "smart" phones to television cop shows.

THE PRIM BOOKSELLER
A young widow with a little boy, Penelope Thornton-McClure once believed in spirits, until a succession of tragic losses took her faith away. Slowly, Jack Shepard is restoring that faith, and though Pen bristles at his retro male attitude, she's encouraged by the strangest irony of all—the ghost's belief in her.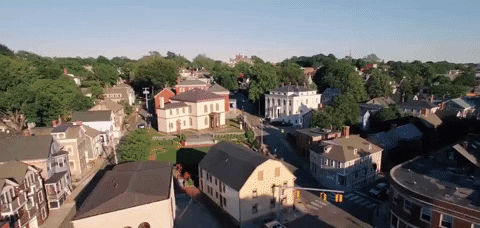 THE QUAINT RHODE ISLAND TOWN
Readers love spending time in Penelope's charming hometown. Quindicott may be smaller and less posh than nearby Newport, but its residents are proud of its revived Cranberry Street business district and renowned Victorian B&B. Fresh ocean air, amazing seafood, and a neighborly community make it one of the area's most pleasant places to live—even if you happen to be dead.
THE QUIBBLERS AND THE BOOKSHOP
The "Quibblers" are a colorful cast of quirky characters who make up the local Quindicott Business Owners Association. They meet regularly in Penelope's charming old bookshop, guarded by mouse-hunter Bookmark, the cat. There's Fiona Finch, the fastidious co-owner of Finch Inn, who has a penchant for True Crime books and "happening to overhear" conversations between guests. Seymour, the outspoken mailman who moonlights as an ice cream truck driver, collects vintage pulp fiction and lives in a haunted mansion. And there's a crew of equally entertaining characters who Pen dearly loves—and the ghost barely tolerates.
THE MURDER MYSTERIES: Fun Plots to Die For
The fun, twisty murder mystery storylines of our Haunted Bookshop series have kept readers entertained for years. Join our prim bookseller as she teams up with her hardboiled ghost to catch cunning killers. Each book can be read as a stand-alone or in order. The six titles are…
The Ghost and Mrs. McClure
The Ghost and the Dead Deb
The Ghost and the Dead Man's Library
The Ghost and the Femme Fatale
The Ghost and the Haunted Mansion
And our newest release…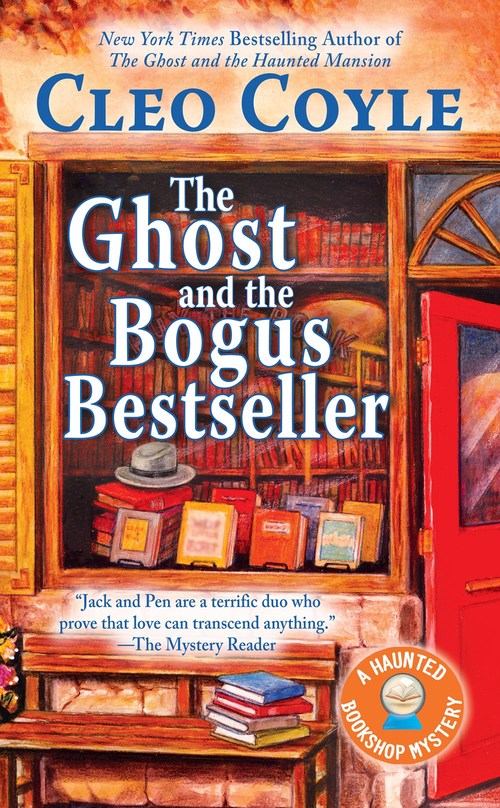 A big bestseller leads to small town trouble.
Bookshop owner Penelope Thornton-McClure didn't believe in ghosts, until she was haunted by the hard-boiled spirit of 1940s private investigator Jack Shepard. Now Jack is back on the job, and Pen is eternally grateful…
After an elegant new customer has a breakdown in her shop, Penelope suspects there is something bogus behind the biggest bestseller of the year. This popular potboiler is so hot that folks in her tiny Rhode Island town are dying to read it–literally. First one customer turns up dead, followed by another mysterious fatality connected to the book, which Pen discovers is more than just fiction. Now, with the help of her gumshoe ghost, Pen must solve the real-life cold case behind the bogus bestseller before the killer closes the book on her.
Mystery Woman Sleuth [Berkley, On Sale: September 25, 2018, Paperback / e-Book, ISBN: 9780425237458 / eISBN: 9780698188624]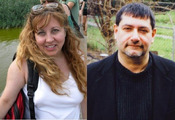 CLEO COYLE is a pseudonym for Alice Alfonsi, writing in collaboration with her husband, Marc Cerasini. Both are New York Times bestselling authors of the Coffeehouse Mysteries, now celebrating fifteen years in print and three starred reviews. Alice and Marc are also bestselling media tie-in writers who have penned properties for Lucasfilm, NBC, Fox, Disney, Imagine, and MGM. They live and work in New York City, where they write independently and together, including the beloved Haunted Bookshop Mysteries, now celebrating the publication of the first new entry in nearly ten years: The Ghost and the Bogus Bestseller. Visit Cleo Coyle's website at HauntedBookshopMysteries.com and follow Cleo on Facebook and Twitter.