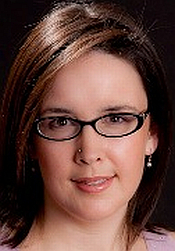 Like many of us, I take my caffeine very seriously.
I had my first cup of coffee when I was twelve. I don't remember if I liked it but I guess I must have. I haven't been able to function without it since. Seven years ago I quit smoking with little difficulty. My longest run without coffee? About two weeks during college, and I'm pretty sure I cheated during that stint with the occasional Red Bull and vodka.
While editing KING OF DARKNESS, my favorite coffee flavor was Caramel Vanilla Cream. While finishing the sequel, Golden French Toast.
If I don't have my daily jolt, I can't really make with that whole stringing words together business that I rely on for my livelihood.  I probably wouldn't pass a field sobriety test. Next to getting dressed, it's the most important part of my day.  Sometimes there's growling and biting, and I don't mean from my vampire characters.
So as I am writing this post from my favorite local Starbucks and hugging my beloved Blonde roast while I type, I thought I'd do something a little lighthearted. Today I bring you coffee trivia:
Coffee, as a world commodity, is second only to oil.
An ordinary cup of coffee contains about 150 milligrams of caffeine – what most physicians call a "therapeutic dose."
On average, men drink more coffee than women (1.7 cups per day vs 1.5 cups) – I can tell you in my house this is total BS. My husband hates coffee, whereas I would readily sign up for one of those IV drip things if I could.
The average annual coffee consumption of the American adult is 26.7 gallons, or over 400 cups.
The Arabica is the original coffee plant. It still grows wild in Ethiopia.
Turkish bridegrooms were once required to make a promise during their wedding ceremonies to always provide their new wives with coffee. If they failed to do so, it was grounds for divorce.
Espresso has 1/3 of the caffeine of a regular cup of coffee.
All coffee is grown within 1,000 miles of the equator, from the Tropic of Cancer in the north, to the Tropic of Capricorn in the south.
The French philosopher, Voltaire, reportedly drank fifty cups of coffee a day. Yowzers!
(and this is an important one folks!) Studies tell us the human body will absorb only 300 milligrams of caffeine at a given time. Additional amounts are cast off and will provide no additional stimulation. The human body dissipates 20% of the caffeine in the system each hour.
In KING OF DARKNESS, my vampires enjoy the lovey-dovey buzz of wine (in addition to their all-important blood, of course) and yes, also the occasional cup of Joe. One writer friend I know can't start her day without a cup of Earl Grey Tea. What about you, what beverage can you not live without?
About KING OF DARKNESS:
ETERNAL COMMITMENT IS NOT ON HER AGENDA…
Scorned by the vampire community for her lack of power, Isabel Anthony lives a carefree existence masquerading as human–although drifting through the debauched human nightlife, she prefers the patrons' blood to other indulgences. But when she meets the sexy, arrogant king of the vampires, this party-girl's life turns dark and dangerous.
BUT TIME'S RUNNING OUT FOR THE KING OF THE VAMPIRES…
Dead-set on finding the prophesied mate who will unlock his fiery powers, Thad Morgan must find his queen before their race is destroyed. Their enemies are gaining ground, and Thad needs his powers to unite his subjects. But when his search leads him to the defiant Isabel, he wonders if fate had gotten it seriously wrong…
KING OF DARKNESS is available at:  Amazon : Barnes and Noble : IndieBound
Elisabeth Staab lives in Northern Virginia with her hero and soul mate. She has been a telemarketer, a web page editor, a software developer, a reader for the blind, a technical trainer, a coffee shop barista, a tutor, a homemaker, a government project manager, a graphic designer, and a professional ebayer. Finally, she's landed on being a writer – which is what her high school guidance counselor originally suggested anyway.
Elisabeth believes that all kinds of safe, sane, and consensual love should be celebrated–but she loves the fantasy-filled realm of paranormal romance the best. Find out more at ElisabethStaab.com.
To comment on Elisabeth Staab's blog please click here.