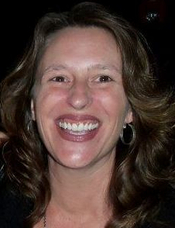 Who doesn't want a bad boy? Hmm… I prefer to let them bake for a while. Those misbehaving boys will rise to be irresistible, dominant, and experienced men. When cooked at the right temperature they'll still taste disobedient, but with the right amount of heat they'll become succulent and tantalizing.
Bad boys may have once fulfilled our whimsical hearts, but as women it takes more than a sexy little smile to get our blood pumping. Sure, your Mama might have warned you about bad boys, but she certainly kept those all grown up, sexy, and naughty men to herself. Nevertheless, I did eventually find them nestled between the pages of my romance novels (thanks to all you wonderful authors!).
After years of reading about these magnificent men, I wanted a chance to introduce the world to my all grown up bad boys. But like their aging process, from boys to badly behaving men, my aging process has taken my men, who were once nestled between paper pages, to the 12 point font of the ever-rising eReader. Hey, at least now they're just one click away! No more need to purchase them at the store, wait for them in the mail, or leave them at home on the nightstand. My bold-font men are always right there with me.
At this time, I'd like to introduce to you (in bold 12 point font) Tantum Maddox. He's what all grown up bad boys are made of! He's enigmatic and dominant, but like every mysterious man, Tantum has a dark past and is wary of letting his heart come out from the shadows. Nala Dekker is witty, smart, and—like many modern woman—a control freak. Their characters emerge in THE RISQUÉ TARGET. Nala pulls Tantum from his darkness, while Tantum forces Nala to relinquish control, taking it in a way that Nala is unable to deny.
Nala Dekker went in search of her partner's killer, but found something far more dangerous—Tantum Maddox, the only man who can bring her to her knees and force her to relinquish control.
The recipe for the men in my stories: dark and mysterious, followed by a cup of strong and confident, and (besides magnificent bodies and shameless aptitudes, of course) they must have a heart that you want to rip from the imaginary pages of your e-Reader and take to bed with you at night.
Tell me some ingredients that would be in your recipe for the perfect all grown up bad boy for the opportunity to win a FREE copy of THE RISQUÉ TARGET.
Come visit my website at www.kellygendron.com to get a sneak peek at a few of my up and coming all grown up bad boys. Thanks for joining me today on Fresh Fiction, and thank you, Fresh Fiction, for having me!
To comment on Kelly Gendron's blog please click here.