It's an overcast day here in Sydney, a welcome relief after a few days of blazing temperatures. El Nino has gripped the southern hemisphere, and we are experiencing a hotter than usual summer. Already I've had to cover my poor hydrangea during midday to protect it from the scorching sun. I'm an inconsistent gardener; my interest waxes and wanes depending on how busy I am.
As Christmas and the end of 2015 hurtle towards us with uncomfortable speed, I reflect on what I'd hoped to achieve this year and what I actually did. Certainly my gardening deserved only a middling grade. However, health-wise, I'm happy with what I've achieved. Since making some changes to our diets, my partner has lost more than twelve kilos, while I've shed about four. I wasn't overweight to begin with, but the flab was beginning to settle too comfortably around my waist. We didn't actually 'go on a diet' but rather changed what we ate, reducing carbohydrates (oh, it was so hard cutting back on rice, bread, and pasta) and eating lots more vegetables. I've found that my sugar cravings have also subsided a lot, though I still enjoy the odd chocolate!
As for my writing, this year I've been lucky enough to have six releases this year. LOVE, DOGS, AND OTHER CATASTROPHES was my first sale at the beginning of this year, and it's my latest release. With other writing tasks claiming my attention, I kind of forgot about this book until it was time for editing, and I got to read it again and remember why I enjoyed writing it so much. This is my first book where animals, specifically dogs, play a large part in the story. At first I was a bit hesitant about writing about four-legged furry friends because I've never owned a dog myself. However, I live in an inner city suburb where dogs are often treated like de facto kids and I've seen the strong bonds between canines and humans. As my inspiration I used two dogs I know, one a shih tzu cross, the other a bichon frise, both of them silly, crazy, and loveable. So it wasn't that hard to include dogs into my romance, and soon they became characters in their own right and clamored for my attention.
LOVE, DOGS, AND OTHER CATASTROPHES also deals with the consequences of parental expectations. Joel Winslow and Andrea Ho are two very different personalities, yet both have experienced the subtle and not so subtle pressures of what their parents expect of them. In Joel's case, his father wants him to be as ambitious and ruthless as himself, while Andrea's mother is anxious for her to give up on her unrealistic dreams of being an author and do something more practical. Joel and Andrea are strong, intelligent people who want to forge their own lives and be true to themselves without having to cut ties with their parents. When the differences between them are so stark, their mutual attraction only adds to the complication.
I hope readers will take time out of their busy holiday season to read a book or two! On a personal level, I'm happy with what I've achieved this year, and I'm looking forward to setting new goals for the coming year.
Giveaway
What are you happy about this year, or what are you looking forward to next year? Leave a comment for a chance to win a Kindle ecopy of LOVE, DOGS, AND OTHER CATASTROPHES. International entries welcome.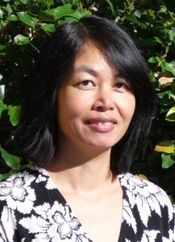 Coleen Kwan has been a bookworm all her life. At school English was her favorite subject, but for some reason she decided on a career in IT. After many years of programming, she wondered what else there was in life — and discovered writing. She loves writing contemporary romance and steampunk romance.
Coleen lives in Sydney, Australia with her partner and two children. When she isn't writing she enjoys avoiding housework, eating chocolate, and watching TV shows like Criminal Minds and Masterchef.
About LOVE, DOGS, AND OTHER CATASTROPHES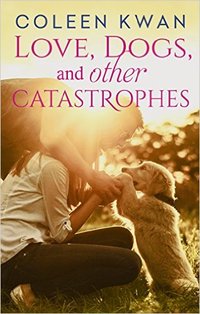 He knew everything he wanted…until she showed him everything he never knew he needed
Dog person, cat person: Joel Winslow is a money person. PetzBizz is facing bankruptcy, and it's his job to fix it. Shoring up a business often means hard decisions, but Joel knows that short term pain leads to long term gains, and it is in everyone's best interest to keep the doors of PetzBizz open. If only he can convince Andrea, the prickly part-time clerk determined to get in his way.
Andrea Ho understands jargon, and 'restructuring' means 'slash and burn'. The last thing PetzBizz needs is some corporate drone coming in and making decisions based on money instead of compassion. But Joel comes with three adorable if unruly dogs, and Andrea is desperate for some extra cash. A side job doing something she loves seems like a perfect solution—and it allows her to keep an eye on Joel and PetzBizz. Unfortunately, Andrea likes what she sees just a bit too much for her own comfort—and it looks like Joel feels the same way.
Opposites may attract, but different values aren't the basis for long-term happiness. When it comes to a choice between love and money, only one can win.